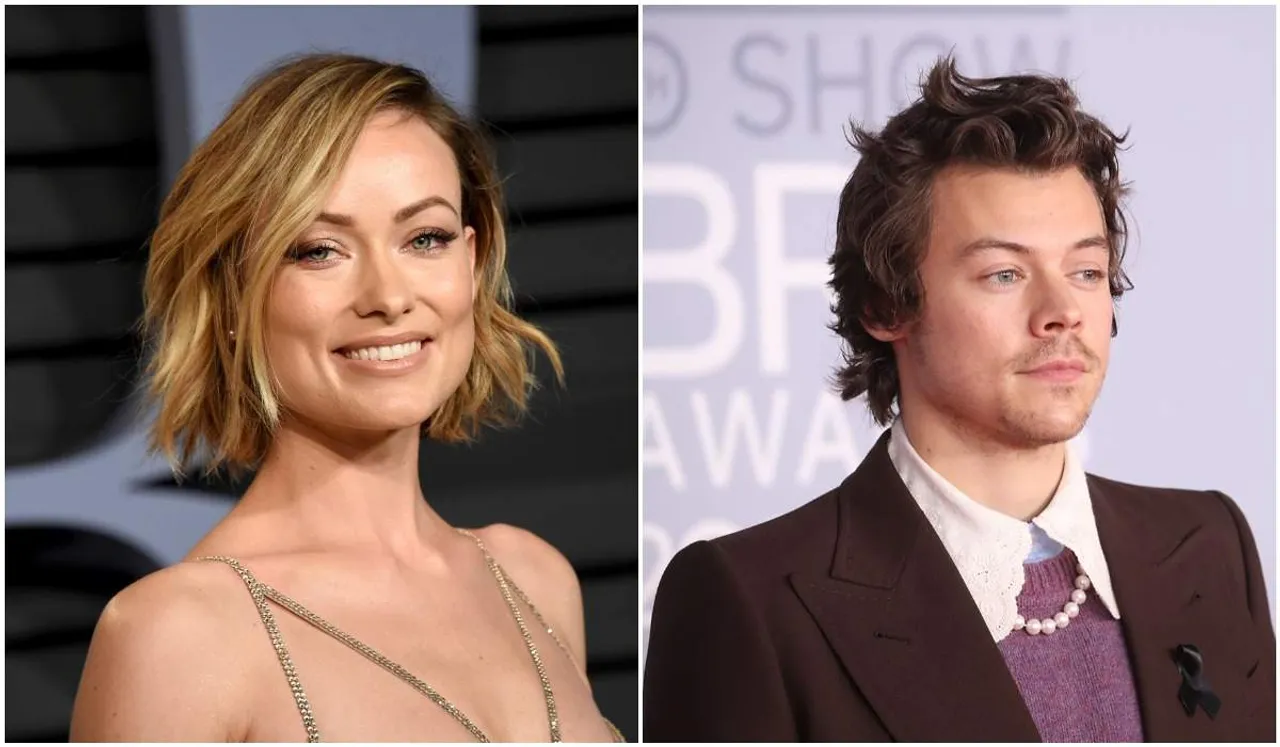 Director of upcoming film Don't Worry Darling Olivia Wilde praises Harry Styles in her latest Instagram post for taking on a "supporting role" in a film led by a woman. In a long caption posted alongside a monochrome picture of actor-singer (and her rumoured boyfriend) Styles, she wrote how he gave space to "a woman to hold the spotlight."
Wilde, who has previously directed Booksmart and Wake Up, has helmed her next with Oscar-nominated actor Florence Pugh in the lead. Set in 1950s America, the film is said to belong to the psychological-thriller genre. Chris Pine and Gemma Chan are part of the cast, alongside Styles.
Olivia Wilde Gushes Over Harry Styles In Don't Worry Darling 
Wilde, in her Instagram post, wrote, "Little known fact: most male actors don't want to play supporting roles in female-led films. The industry has raised them to believe it lessens their power (i.e financial value) to accept these roles, which is one of the reasons it's so hard to get financing for movies focusing on female stories."
He blew us away with his talent and warmth: Olivia Wilde praises Harry Styles
Showering praise on Styles, she added, "Not only did he relish the opportunity to allow for the brilliant @florencepugh to hold center stage as our "Alice", but he infused every scene with a nuanced sense of humanity."
Former One Direction member Styles has, of late, become somewhat of an icon standing tall against toxic masculinity. Last year, he appeared on a Vogue cover wearing a frill dress that challenged gendered sartorial norms. More on that here. 
As Olivia Wilde Praises Harry Styles, Fans Raise Questions
While Wilde's post has earned wide praise - both for her and Styles - it has also drawn some criticism from fans who claim the singer is being hailed for nothing. Social media users are also calling out Wilde for allegedly implying that award-winning Pugh's merit only shone through because Styles "allowed" her to take stage.
Some others pointed out that Wilde's high praise for Styles may be in connection to his replacement of Shia LaBeouf in the cast.
Read some reactions below: 
It is bizarre that she thinks someone with one released acting project where he had a minor role deserves such a massive round of applause for conceding the lead to a literally Oscar-nominated actor https://t.co/wkNhb8hHLz

— Roisin O'Connor (@Roisin_OConnor) February 16, 2021
chris pine looking at that olivia wilde instagram post about harry styles like he wasn't a supporting male lead in a female driven story pic.twitter.com/sSNKUxO3za

— . (@dontask1997) February 16, 2021
olivia wilde is trending again. for directing a highly anticipated star studded movie that is pioneering covid safe cinema? no. for who she might be dating. sexism is alive and well.

— soph ⧗ wandavision (@fullmoonyelena) February 16, 2021
how are ppl not getting that olivia wilde's instagram post ab harry is meant to be a diss at how hard it was to work w shia labeouf in the beginning like she isn't just praising harry for doing his job

— carmen (@cvrmenita) February 15, 2021