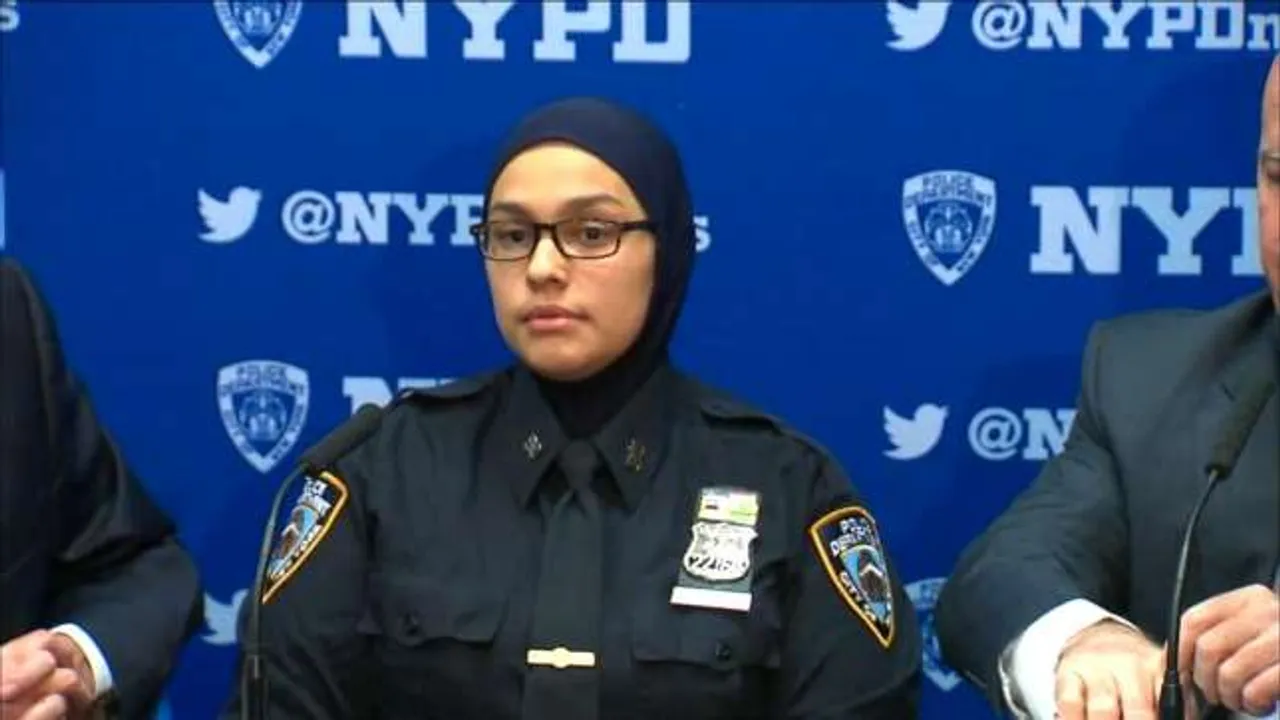 In a recent case of hate crime in the US, a decorated NYPD police officer and her son were targeted. The accused, Christopher Nelson, threatened the police officer to "go back to her country". The 36-year-old accused has been arrested and charged with hate crime and aggravated assault.
Officer Aml Elsokary, who was off-duty and was wearing her hijab, dropped off her 16-year-old son and parked her car. When she returned, she found Nelson pushing away her son. When she intervened, he said, "ISIS (expletive), I will cut your throat, go back to your country," reported NYDailyNews.
Elsokary is a decorated police officer who joined the force after the September 11 attacks to "show people that the terrible acts of that day contradicted the teachings of Islam," reported NYDailyNews.
Elsokary had saved an old lady and her 1-year-old granddaughter from a fire in Williamsburg, Brooklyn.
Talking to NBC New York, she said, "I became a police officer to show the positive side of a New Yorker, a Muslim woman, that can do the job," Elsokary said. "I help everybody, no matter what your religion, what's your faith, what you do in New York. I'm born and raised here.
Another attack was reported in the same week where an 18-year-old girl was berated in the subway. Yasmin Seweid, who was travelling in the subway, said, "They were surrounding me from behind and they were like, 'Oh look, it's an f-ing terrorist'," she said. "I didn't answer. They pulled my strap of the bag and it ripped, and that's when I turned around and I was really polite and I was like, 'can you please leave me alone?' and everyone was looking, no one said a thing, everyone just looked away," Yasmin Seweid told CBS2. She was also quoted saying, "The president-elect just promotes this stuff and is very anti-Muslim, very Islamophobic, and he's just condoning it."
Earlier this month, a hijab-clad woman was hit on her face with a bottle in broad daylight. The student of Washington University suffered bruises on her face and a concussion.
Also Read: Another Hijab-Clad Woman Attacked In The US
According to NYPD, between November 8 and 27, there were 34 such reported incidents compared to 13 in the same period in 2015.