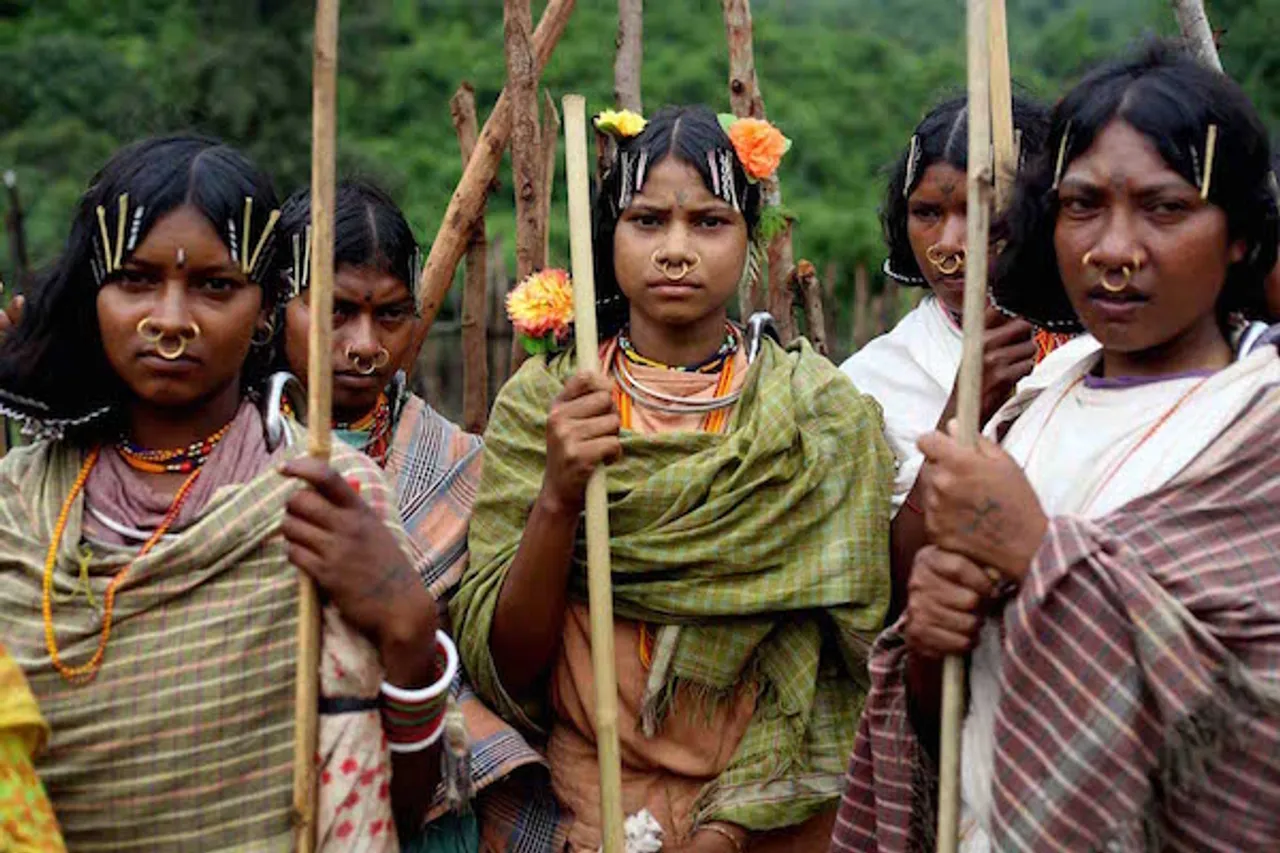 In Odisha's Nayagarh district, the tribal women of Gunduribadi village start their day with patrolling the nearby forest. Many of them survive on the forest for resources and livelihood, but face problems like theft of commercial timber and bamboo. Also, because of this exploitation, the ground water started depleting and eventually dried up, leading to migration of these tribes.
Following severe droughts in the last decade, the tribal women have now taken up cudgels to guard the forest.
Protecting the ecosystem is now the mission of these tribal groups who thrive on these forests for livelihood. Their efforts have started paying off. The natural water system is being revitalised, which not only helps the tribal women but also other farmers who depend on water for irrigation.
While the fight to restore nature has been won, another battle of land ownership is being fought by the tribal women. Under India's 2006 Forest Rights Act, recognising forest-dwellers' right over their traditional lands and resources, the tribal women are demanding the rights of their land.
Between 2008 and July 2016, 1.6 million forest dweller claims have been rewarded under the FRA out of the total 4.2 million claims. Of the 1.6 million, 44,500 titles were given to communities or villages out of a potential 170,000 villages.
As the numbers show, the fight is definitely a tough one. Thomas Reuters Foundation said land experts suggest that India -- being one of the world's fastest growing economies -- needs land for industrial and developmental use and therefore the implementation of this law has been a slow process.
Of Nayagarh's total geographical area, forest cover is about 53 per cent. There are 27 households in Gunduribadi, each barely owning a hectare (2.4 acres) of land. Due to good amount of rainfall, the soil is extremely fertile which helps in the growth of crops. Apart from that, the families depend on seasonal food that can be acquired from the forest and also medicinal plants that help them generate some extra income for themselves. The forest is a provider for these families and therefore, letting go of such a resource is not something they can afford to do.
Also, the community is well aware of the need to conserve nature and so has certain rules that revolve around "needs" rather than "wants". Though they believe it is their duty to protect the forest, when they do come across illegal and commercial trading of forest resources, they do not have a legal document to support their efforts and purpose.
Women are extremely cautious about when and how to extract the needed resources from the forest. They never destroy a tree or vegetation for their purpose; leaving the roots intact in the soil which can then re-grow over the months. They've maintained a relationship of equilibrium with nature.
Feature Image Courtesy: www.tribestourorissa.com