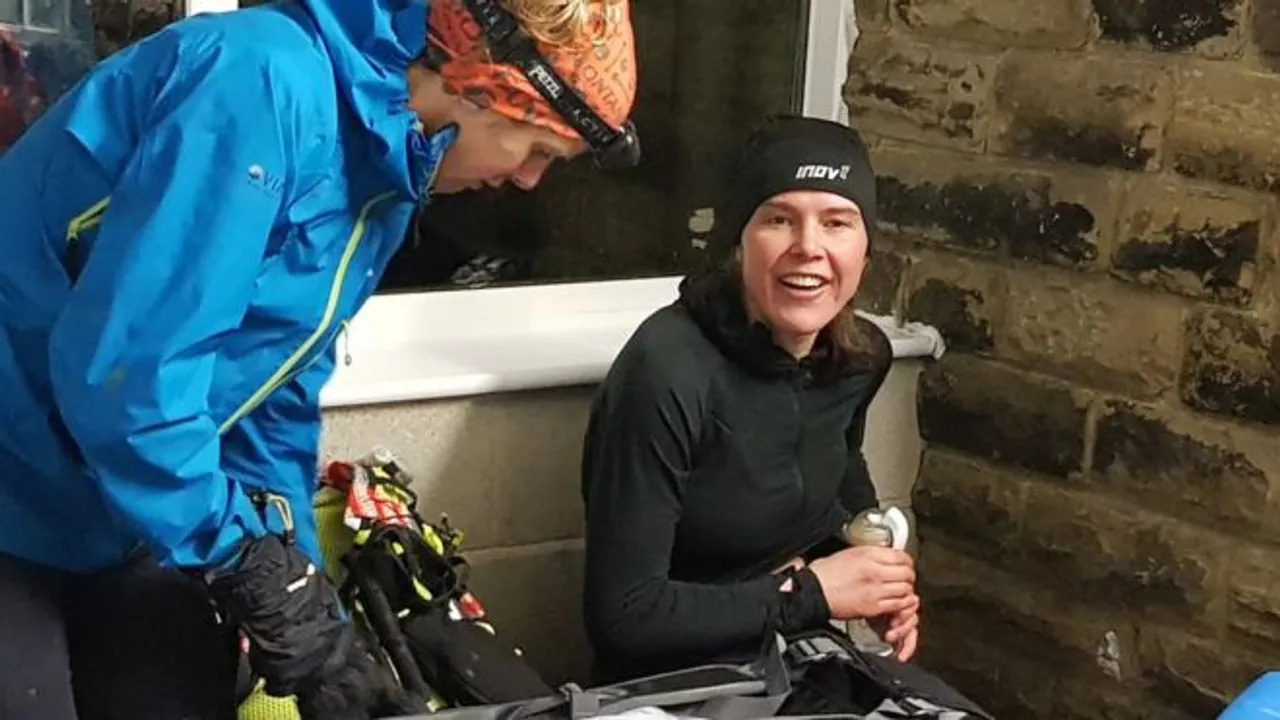 Jasmin Paris, 35, is a dedicated racer, but motherhood is her current priority. During a 268-mile race along the Pennine Way, Paris completed the Montane Spine Race - from Derbyshire to the Scottish borders - in 83 hours, 12 minutes and 23 seconds. But what attracted us most was that she pumped milk for her baby even while smashing a race record.
The British ultramarathon runner became the first woman to win a laborious 268-mile non-stop race along England's mountain tops on Wednesday night, crushing the course record by 12 hours, almost 10 miles ahead of the second-place runner, according to race officials.
Breast Milk For Baby
In between, she took some time off in the course to pump breast milk for her baby.
Great to be racing again. Never had such a good incentive to get to the finish... pic.twitter.com/IrjfzTlTXk

— Jasmin Paris (@JasminKParis) April 14, 2018
In the process, she beat 136 other competitors – including 125 men – from 15 different countries, to win the Montane Spine Race outright. She smashed the men's course record by more than 12 hours.
Why Pumping During Race?
Paris is an animal veterinarian from Edinburgh, Scotland, and studying acute myeloid leukaemia. The mother of a 14-month-old participated in the race told the BBC that while she had enough frozen milk stored for her daughter she needed to pump breast milk at checkpoints along the route to prevent mastitis, inflammation of breast tissue.
Also read: Motherhood is a choice, empower women to take sound decisions says Gul Panag
"I had thought I would have stopped breastfeeding by this point and tried when Rowan was one, but over Christmas she got two viruses and I had to go back to feeding her multiple times throughout the night to soothe her," Paris said.
"Training became a juggling act with baby time, training frequently taking second place, or losing out altogether," she said.
"I had to express during the race so it didn't get uncomfortable," she says. "At the first checkpoint, it slowed me down a lot and I had to hurry afterwards to catch back up." As the race progressed, she produced less milk, so the expressing became quicker. "In the end," she says, "it was less of a problem than I'd feared."
Balancing her various roles
For the race Paris had been rigorously training, getting up at 4 am each day and running in the hills around her home. "My coach told me to get a weight vest to practice running with a backpack," she says. "But I thought, I have a baby, I'll take her. It was decent training."
Talking about her daughter, Paris told the BBC "She was very bemused to see me on the finish line and has been very clingy today as if she is thinking I might go away again."
Cheers to your success Jasmin!
Feature Image Credit: BBC