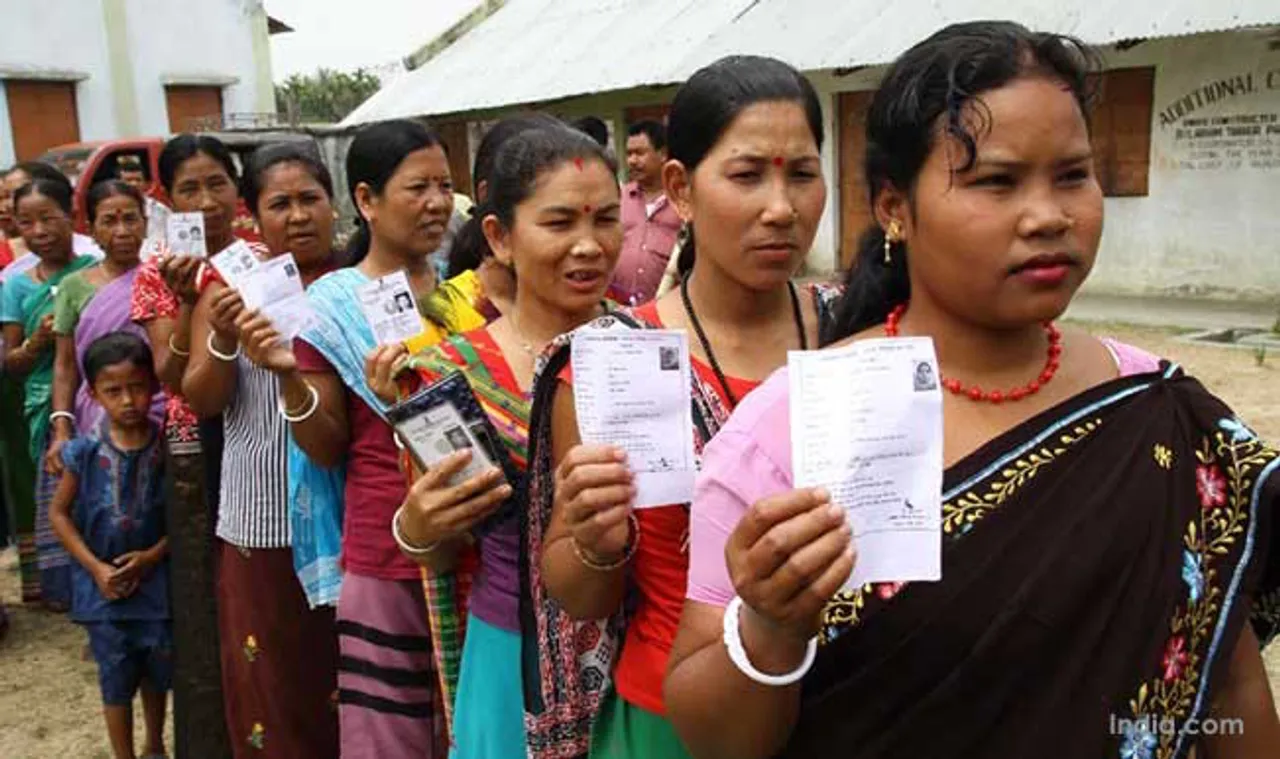 The NRC Assam draft has excluded some 40 lakh people, leaving them in the lurch about their future. The final draft of National Register of Citizens (NRC) in Assam, which was released four days ago, aims to reportedly sift out foreigners who are living illegally in India. But inappropriate or insufficient documentation has also put many women in the "others" category, who now have to fend for their citizenship.
There is a sense of panic among women who didn't make it to the draft. A sense of alienation from their family prevails among them. Lack of awareness about the ensuing process and financial and emotional dependency on patriarchs who made it to the list, has them worried, as they are now staring at an uncertain future.
Improper and Insufficient Documentation
Birth certificates, 10
th

 standard mark-sheets and voter IDs are some of the documents which NRC is accepting as proof of citizenship.

However, there is little or no awareness about the importance of acquiring a birth certificate for newborn in the interior parts of our country. Most parents only bother to acquire one when their child needs it for school admission, but the certificate is a valid proof of citizenship only if authorities issue it to parents within a year of the child's birth.

In our country, many women drop out of school before reaching class 10th. Practices like early marriage and discouragement of girl-child education, robs numerous women of a valid identity proof which could prove their citizenship in this case.

Another valid proof accepted by NRC is the voter identification card. But girls are often married off before turning 18, the age when they can get a voters ID. Living in conservative households, many of these women do not feature on the voter lists as part of either their paternal or matrimonial households.
Numerous women opted to submit residency certificates issued by Gram Panchayats, as their sole document of verification for citizenship.
In many cases these were not accepted, citing improper documentation. However, the Supreme Court later intervened that these GP certificates were functional to establish the linkage of a person with his or her father, but only after proper verification. This special verification did take place in villages and backward areas across Assam. But for some women, things only took a turn for the worse. Their Gram Panchayat certificates were deemed inadmissible due to various issues with the process of documentation.
What Now?
Prateek Hajela, state coordinator of the NRC Assam did clarify the plan of action for the people who didn't make it to this draft. Speaking to Mint he said, "People who have been left out now have to once again furnish legacy documents, from the 1951 NRC to the electoral rolls of March 1971. Even if they submit the same documents that they did the first time around, we will carry out our investigation from scratch so that no genuine case is left out.'
The process of filing claims and objections against this draft is to start on August 30. But not many women in interiors know this.
The problem is that most notices and information reach the grass root level in India after much delay. What has ensued in the meantime is panic and emotional turmoil.
Maini Mahanta, editor 'Nandini Magazine' says there is no need to panic. She says, "After the final NRC there will be a list of supplementary NRC lists. So, I think people need not be worried about this. There is a lack of awareness among people in remote areas. But now after the release of NRC draft, some NGOs have come forward to legally help those people whose names haven't appeared in this draft. Some 28 organisations have already started giving aid to people, including women in this situation."
Arefa Sultana Hussain, journalist North East Live points out that many people didn't take this drafting seriously. She says, "There are many people who didn't even submit documents in 2016, when this whole concept came out. They didn't take it seriously. So after this whole thing is over, those people who didn't apply will get a chance to do it."
Picture credit- roots of wealth
Also Read : Assam Becomes The Third State To Get A Transgender Judge