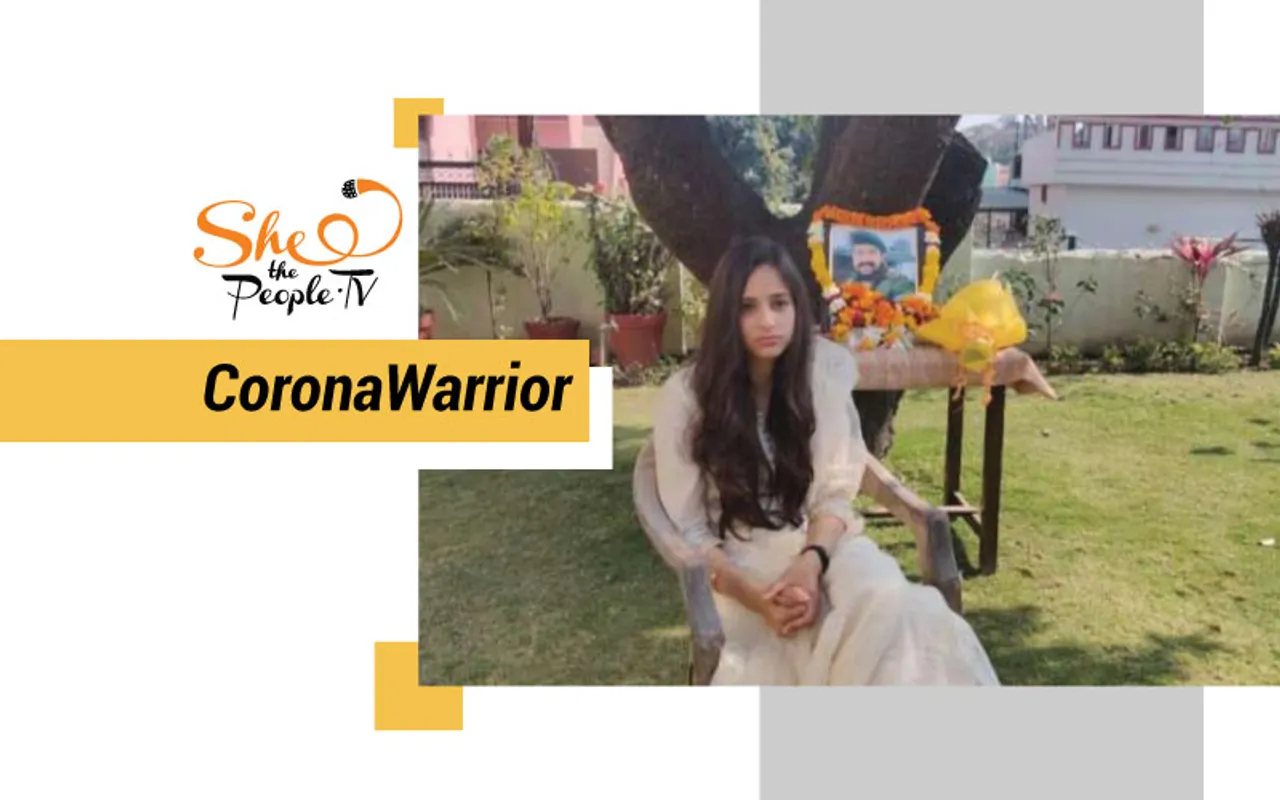 Nitika Kaul, the 28-year-old whose husband was martyred during a gun battle with terrorists in Pulwama last year, has donated 1,000 protective kits to the Haryana Police. So far there are 289 confirmed cases of coronavirus in Haryana, and three people have lost their lives to it.
Chief Minister applauds Nitika's contribution
Haryana Chief Minister Manohar Lal Khattar expressed gratitude to Kaul for her donation on social media. He shared on Twitter that the wife of Major Vibhuti Shankar Dhoundiyal who laid down his life for the sake of the nation has given 1,000 protective kits to the Haryana Police personnel, for which he expresses his gratitude to her.
In February this year, Nitika cleared the Short Service Examination and interview.
Thank you Sir.
🙏
Real credit to this goes to selfless people like @ManMundra @Shivam_h9 @Anubhuti009 @indiantweeter
Thank you every front line warrior. If our small effort can save & protect these brave Front line warrior,Major Vibhuti will be happy.
He is happy I am happy ❤ https://t.co/qiSc5wXsUd

— Dhoundiyal 🇮🇳 (@Nitikakaul) April 26, 2020
About Major Vibhuti Shankar Dhoundiyal
Major Vibhuti Shankar Dhoundiyal had attained martyrdom in an encounter with terrorists. Major Dhoundiyal, a resident of Dehradun, was among four Army men killed in the encounter with JeM terrorists in Pulwama district, just a short distance from the spot where 40 CRPF personnel were martyred by a suicide bomber vehicle.
Nitika cleared Short Service Examination
In February this year, Nitika cleared the Short Service Examination and interview. She had been married to Major Dhoundiyal for nine months, when he got martyred in Pulwama. A video of her bidding farewell to her late husband moved many people to tears.
The brave widow filled the form for SSC six months after her husband's death, calling it her way to heal and get back to life. "When I wrote the exam and gave the interview, I could feel what he would have felt when he wrote his SSC. I connected with him, his fears and his anxiety. Somehow that gave me strength," said she.
Nitika added that she wanted to excel in one year of training. "I want to be an officer who everyone can be proud of, Vibhu can be proud of."
Also Read: Widow of Major, Gauri Mahadik Joined The Indian Army As Lieutenant
Similar Initiative
Two weeks ago, the regional CRPF Family Welfare Association had got together the wives of serving CRPF personnel, mostly in the ranks of constables, head constables and sub-inspectors to make masks and PPEs. While their husbands have been deployed to enforce the ongoing nationwide lockdown due to the coronavirus pandemic the women decided to join India's anti-COVID-19 drive. After getting basic training from a hospital and following the required protocol the women prepared sterilised masks, aprons, gloves, caps, gowns and bags. The CRPF team had coordinated with several NGOs to supply these medical essentials to hospitals, farmers and orphanages by committing all the available manpower, infrastructural and material support.
Divya Rawat is an intern with SheThePeople.TV.