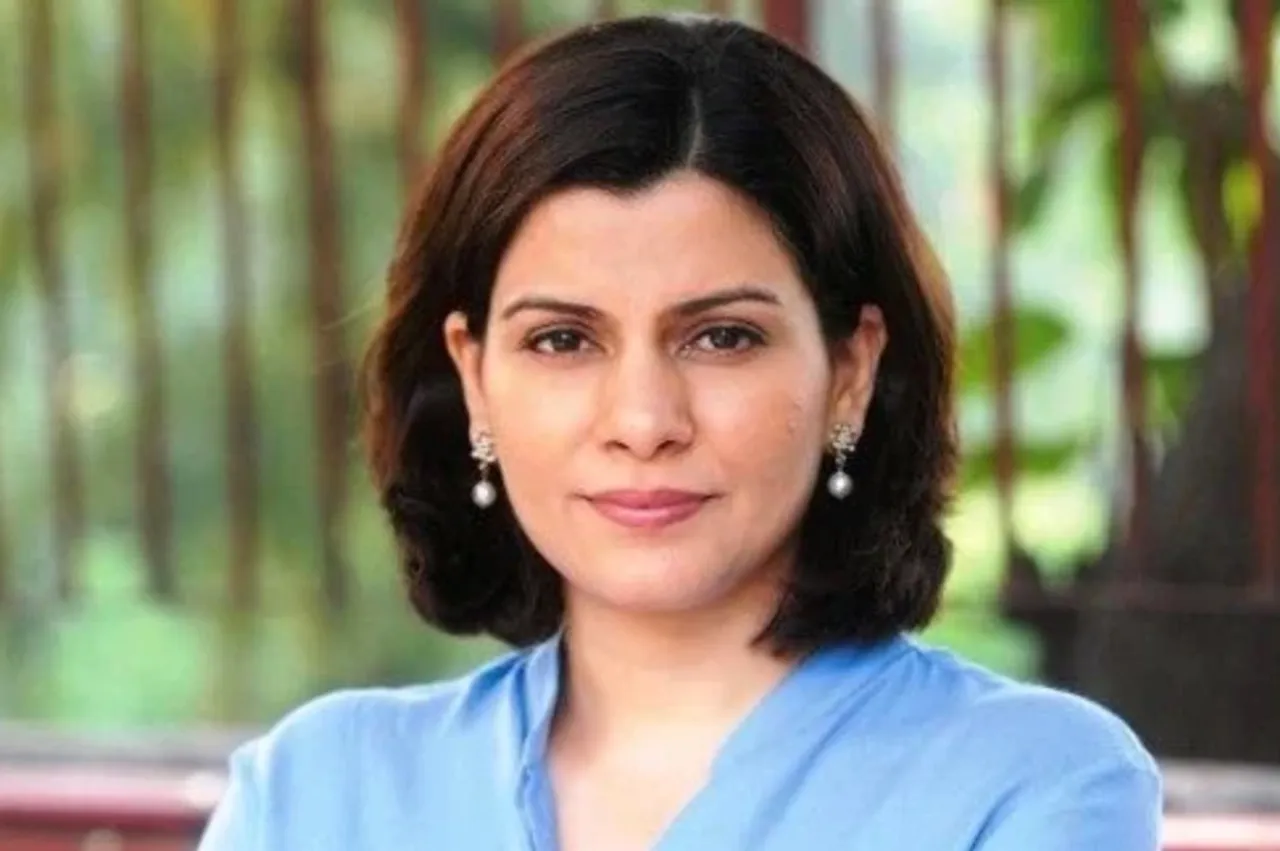 Former NDTV journalist, Nidhi Razdan released a statement on Twitter on Friday in which she called herself a victim of a serious phishing attack. The journalist had shared last year that she is quitting NDTV news channel after working there for 21 years and is going to join Harvard University as an Associate Professor.
However, on Friday Nidhi Razdan revealed that she didn't join Harvard as she wasn't offered a job there. Razdan claimed that the correspondence she received was actually fake. She wrote, "The perpetrators of this attack used clever forgeries and misrepresentations to obtain access to my personal data and communications and may have also gained access to my devices and my email/social media accounts." 
I have been the victim of a very serious phishing attack. I'm putting this statement out to set the record straight about what I've been through. I will not be addressing this issue any further on social media. pic.twitter.com/bttnnlLjuh

— Nidhi Razdan (@Nidhi) January 15, 2021
Several social media users reacted to her post and they raised questions on the credibility of Razdan's 'phishing' claims. The questions were raised about her educational qualifications and she was even accused to fake the June appointment news just to gain popularity. Here is what the questions were about:
How could she get appointed as an Associate Professor if there is no school of journalism?
Joshua Benton, the founder of Neiman Journalism Lab at Harvard University, retweeted Razdan's tweet and said that the varsity has "no school of journalism, no department of journalism and no professors of journalism." He added that Harvard has Neiman Journalism lab but it doesn't have any faculty or classes. He further linked Razdan's tweet from June in which she shared the news of her appointment and said, "She was apparently under the impression she was joining the Faculty of Arts and Sciences (FAS), which is the main faculty (for Harvard College and the Graduate School)." Benton added that FAS doesn't have any journalism professors or offer any journalism degree.
She was apparently under the impression she was joining the Faculty of Arts and Sciences (FAS), which is the main faculty (for Harvard College and the Graduate School).

FAS definitely doesn't have any journalism professors or offer any journalism degree.https://t.co/rAfdvKGLiN

— Joshua Benton (@jbenton) January 15, 2021
This made several users question about how Razdan did not confirm this detail before taking the fake job offer.
What about the formal procedure?
A user who claimed to be an alumna of the Harvard University said that even the admission procedure is very formalised and "a couple of emails randomly" is not part of it. Many other users raised questions on why Razdan didn't see red flags when the University did not contact her for an interview.
Having went to #Harvard I can say for sure that the admission process at @Harvard is very formalised & is not certainly NOT about receiving a couple of emails randomly.Also I don't think it's the institution's job to clarify any fake claims of getting through Harvard #NidhiRazdan

— Ananya Awasthi (@AnanyaAvasthi) January 15, 2021
Education qualification
Social media pointed out that to be an Associate Professor, one needs to be PhD, academic credentials or a published research paper. According to Razdan's bio, she is a Masters in Arts from Cambridge University. This made people doubt the appointment in the first place. According to the official website of Harvard University, a candidate who wishes to be appointed as an Associate Professor "should ordinarily have a doctorate". Although it does mention the exception if the candidate is appointed in the arts.
Hindsight is always 20/20 but this whole thing about being approached by Harvard for a job offer should have sent alarm bells ringing. That too straight away as an Associate Professor without academic credentials of a PhD or published research.

— SamSays (@samjawed65) January 15, 2021
Did she go to the US on a work visa?
Twitterati was also curious if Razdan is currently residing in the United States of America and if so, how did she reach there. They asked if Razdan entered the USA on a work visa then she must have provided the US Embassy with documents that verify her employment. If that didn't fall through then the documents must have seemed legitimate enough to fool the embassy.
Did she fly to the U.S.?

If so, what visa did she seek/get to teach at Harvard?

If she got a visa, did the phishing people fool the U.S. Embassy too?

A mystery.

— Kartikeya Tanna (@KartikeyaTanna) January 15, 2021
Does this mean legal action against Razdan?
In the past few months after announcing her appointment as the Associate professor at Harvard, Razdan conducted many sessions, classes and interviews with her new designation. This according to social media users can land in legal trouble. They also pointed out that if Razdan was able to reach the USA whether, on a work visa or a visitor visa, she might be banned in the country. Although, the legal course of action has been taken by Nidhi Razdan as she claimed in her post that she has asked authorities to look into the matter.
See how many criminality involved in this:
1. If she obtained work visa.on fraudulent Document she has to face legal action.
2. If went on Visitor Visa for and purpose was Job she can be banned entering into states next time.
3. Using @Harvard Logo and Fake Post - Criminality. pic.twitter.com/Ww8p4F8LJM

— NEEL (@nto1927) January 15, 2021
Why did she say she was "teaching at Harvard" when she wasn't?
As Razdan's old tweets were dug out, one of them showed her saying, " I am teaching at Harvard". However, in her current statement, she revealed that she was told to wait until January 2021 before she could start her stint at the University. Social media users were left wondering if there is something else that doesn't meet the eye. Nidhi's tweet here can also be seen as a statement during a conversation, that she is going to teach.
How can she say she was teaching at Harvard when she didn't even step foot in Harvard?

Is there something more to this? pic.twitter.com/PQNEX0Bqe3

— Spirit of Congress ✋ (@SpiritOfCongres) January 15, 2021
Also read: Stalking Is Creepy. It Is Definitely Not Funny Or Romantic