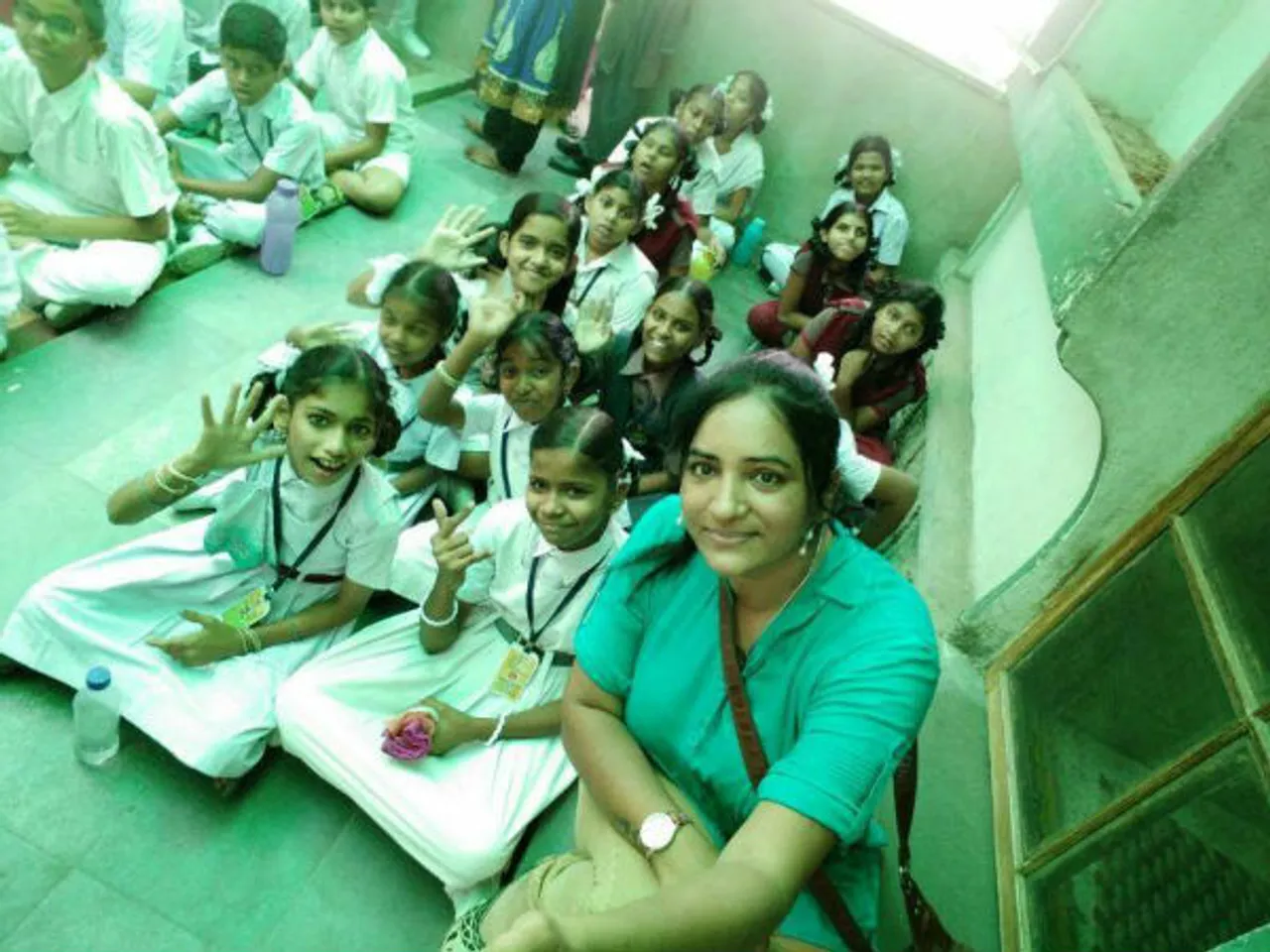 Remember those days when we used to leave a journal untouched after finishing off one entire or parts of a syllabus? Even though the notebook would have few blank pages left (after you know, doodling on it), but the sheer joy of buying a new one was hard to resist.
While most of us have the privilege to start off with a new notebook, the rest of the country's deprived children lack basic stationery to go on with everyday life. To provide for them, a team of Bengaluru-based volunteers has started an empowering initiative -- a project that has been given the name of 'Give Paper Back' -- to recycle these blank pages for the underprivileged communities.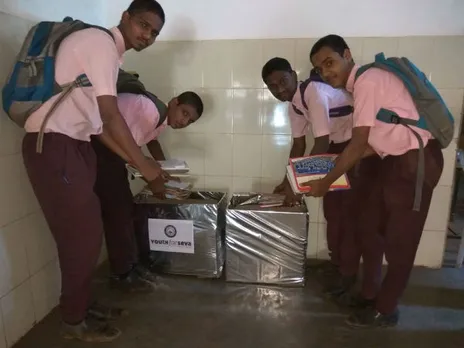 Picture Credit: Facebook/Youth for Seva
The project is the brainchild of Youth for Seva, an organisation that encourages youth in community development dynamism. It involves collecting blank pages left in notebooks to create band new stationery kits for rural students. Why hasn't anyone else thought of that before?
Also Read: NGO Pays Rs 4 Lakh To Release Pak Woman And Her Child From Jail
SheThePeople.TV catches up with  Prema K S, one of the volunteers on the Give Paper Back initiative, to know more about this boon for rural schoolchildren.
"We collect used notebooks from children from urban schools, separating unused papers from them, binding them together and making new books. Thus, we are creating awareness about the importance of reusing unused papers among urban children, and helping nature and also helping their counterparts in rural areas, to whom these refurbished books are given," said Prema. She adds that the volunteers, who are involved throughout the campaign, also feel good about doing their bit for a social cause.
Picture Credit: Facebook/Youth for Seva
When asked what inspired her to join the cause, Prema replied, "Being a volunteer at YFS, I was asked to visualize the initiative in a way that the result would appear within a short span of 2-3 months. I willingly agreed. Results come at the earliest because the response of children in urban areas would indicate their involvement and understanding. And the new-bound books would find their way to making school kits, which are given to rural children during the early days of the new academic year."
READ: NGO Helps Bust Period Myths In Delhi Govt Schools
About some of the high points of the initiative, Prema told us, "Though we started with schools initially, through word of mouth and of course the social media reach, it spread very fast and people residing in apartments and those from residential communities evinced interest and started asking for directions to be part of the campaign. Enquiries were coming from all over Bengaluru, as well as from places like Shivamogga, Sirsi, Hubbali and Chikkamagaluru."
"Currently, we are working on a project called 'School Kit Drive'. Every year, we distribute 50,000 bags and supplies to support children from underprivileged communities. These bags not only contain things, but also ideas. This year, we are spreading the idea of sustainability by replacing the notebooks we generally pack in these bags with the refurbished ones we create through the GivePaperBack drive."
Sharing an anecdote, Prema said, "A student in one of the schools came up to us and asked if he can donate his all-new notebooks for the needy."
Another time, one of the volunteers, experimented by keeping empty boxes in a park and asked walkers to help. She was very happy by response from them as the box was filled with used notebooks very fast. "I am happy to say that involvement and contributions from children from government schools has been overwhelming," said Prema.
Also Read: NGO Aham Bhumika Crafts Women's Livelihoods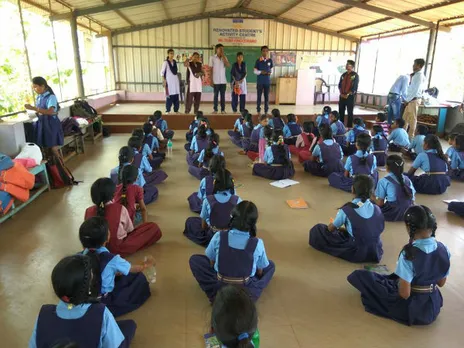 Picture Credit: Facebook/Youth for Seva
Prema said that through the campaign they wish to "bring awareness among urban children on reusing the unused paper in their used notebooks, its positive consequences on nature by reducing tree cutting, reducing water consumption in making additional papers, involving them in helping underprivileged children in rural areas who are students just like them".
"At this stage, where our book collection has almost come to an end, looking at the response we feel our efforts bore fruit," she added.
Also Read: Startup Teaches Menstrual Hygiene With Cheap Sanitary Pads
She also charted out some biggest challenges of the project saying, "Availability of most of the volunteers only on a weekend, when schools are open only for half a day, makes only limited time available for us. So time restriction was one of the biggest challenges. Also collecting from different locations of Bengaluru, planning a day suitable for us as well as schools was another such challenge. However, volunteers readily agreeing to help in transportation eased the problem to some extent."
Also Read: NGO Puts Together 'Wedding Kit' For Underprivileged Girls
The NGO started in 2007 with the intent of encouraging the youth to take up community development initiatives across the country. They work in various fields, including education, health for vulnerable sections of society, organizing events and motivating specially-abled children, spending some quality time with elders, patients etc.
Join Us on https://www.facebook.com/SheThePeoplePage
Follow Us on https://twitter.com/SheThePeopleTV