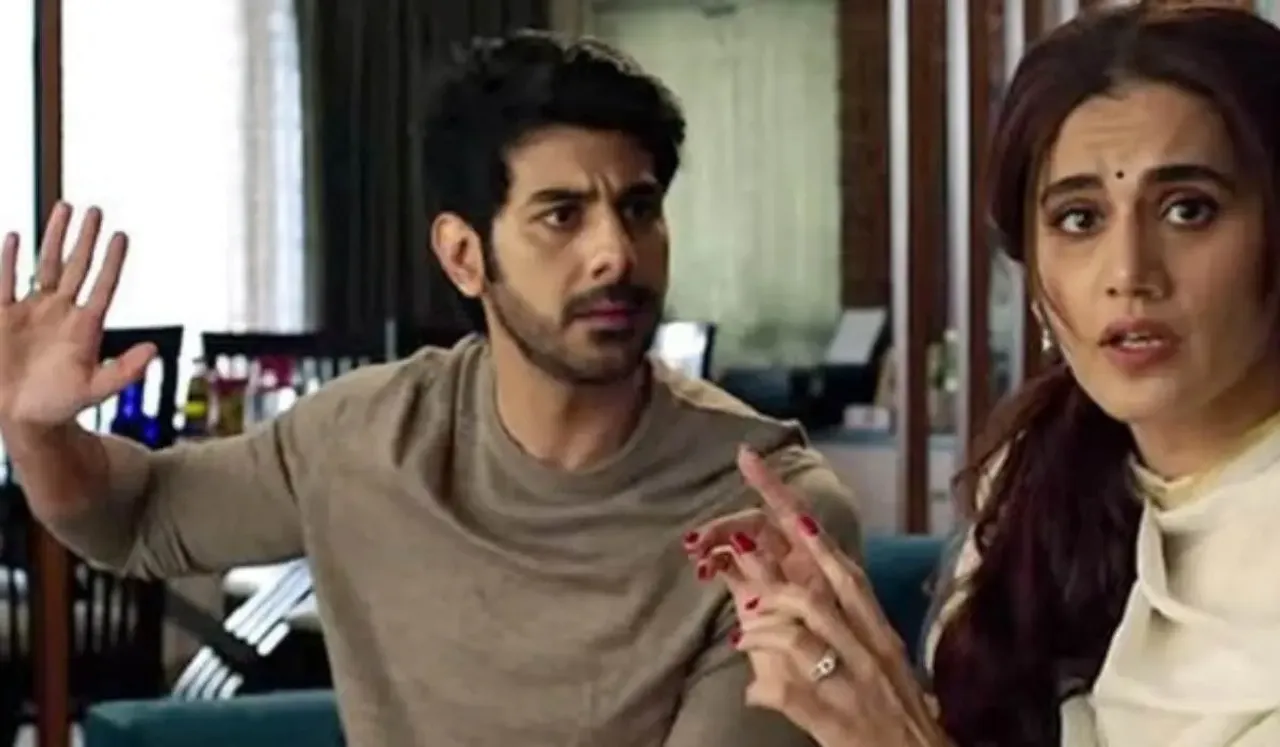 The latest National Family Health Survey noted for the first time that women are more in number than men in India. It also pointed out that women have been opening more and more bank accounts in their name. However, the report is not enough to rejoice as it also showed that the female foeticide has not stopped in the country. Another important highlight of the report is how people tried to justify domestic violence.
The survey asked people of over 18 states and Jammu and Kashmir, "In your opinion, is a husband justified in hitting or beating his wife…," and shockingly not all replies were in negative.
NFHS-5 Report Domestic Violence In India:
Even women felt it is justified for a man to beat his wife. The highest number of such responses were reportedly received from Telangana state at 83.8 per cent. Himanchal Pradesh showed the lowest number but there also 14.8 per cent women felt that it is justified for men to beat their wives.
Karnataka led in the responses from men, 81.9 per cent felt the behaviour is justified and the lowest percentage were reported from Himanchal Pradesh with 14.2 per cent.
The survey also listed seven situations as the 'reason' to beat the wife. They were: If she argues with him, If she neglects the house of the children, if she goes out without telling him, if she refuses to have sex with him, if she does not cook means properly, if the husband suspects her of being unfaithful, if she disrespects her in-laws. The survey showed that people felt the woman disrespecting the in-laws as the most justifiable reason to get hit by their husbands. Another reason was neglecting the house and children.
Another than Telangana, the states with high percentage of women who justify the domestic violence was reported from Andhra Pradesh (83.6 per cent), Karnataka (76.9 per cent), Manipur (65.9 per cent) and Kerala (52.4 per cent). The survey was conducted in Maharashtra, Manipur, Mizoram, Nagaland, Sikkim, West Bengal, Tripura, Gujarat, Bihar, Uttar Pradesh, Assam and Goa as well.
Among these, the women from 13 states—Gujarat, Manipur, Goa, Assam, Maharashtra, Telangana, Nagaland, Karnataka, Bihar, Nagaland, Himachal Pradesh, West Bengal, Kerala— chose disrespect to in-laws as the most justifying reason for beating. 'Being suspected of being unfaithful' was the least selected reason by people. Only women women from Mizoram, about 21 per cent, chose it as the main reason for abuse. This only paints a scary picture how women have internalised the patriarchal notion of disrespecting the wife as valid thing to do.
As per reports, even in the fourth survey of NFHS (2015-2016), 52 per cent of women respondents felt it reasonable for the husband to hit his wife. Only 42 per cent had agreed to the same.
When India was in lockdown for most of 2020 due to COVID-19, the number of cases of domestic violence had reached an all time high with abusing husbands locked inside the houses with their wives. The US Natioanal Bureau of Economic Research published a study in June last year according to which there was 131 per cent increase in complaints of domestic violence in May 2020. Most of these cases were reported from red zones, that is regions with highest COVID-19 cases.
Earlier this year, the Supreme Court of India had asked the Central Government to respond to Public Interest Litigation ( FIL ) filed by an NGO on bringing in proper infrastructure with legal aid for the survivors of domestic violence as per the Domestic Violence Act, 2005. The government has to respond by December 6, 2021.
According to a report by Indian Express, Sharada A L, director of Population First, an NGO working for women rights, said, "This kind of patriarchal mentality is deeply imbibed in the minds of the women who think that serving their family and husband should be their first priority."
---
Suggested Reading: 
SC Notice To Centre On PIL Seeking Better Facilities For Domestic Violence Survivors
Purshottam Sharma's Justification Of Domestic Violence: The Grim Reality Of Dependent Wives In India
India Domestic Violence Helpline Numbers During the Lockdown
---
Watch Trending Video Now: