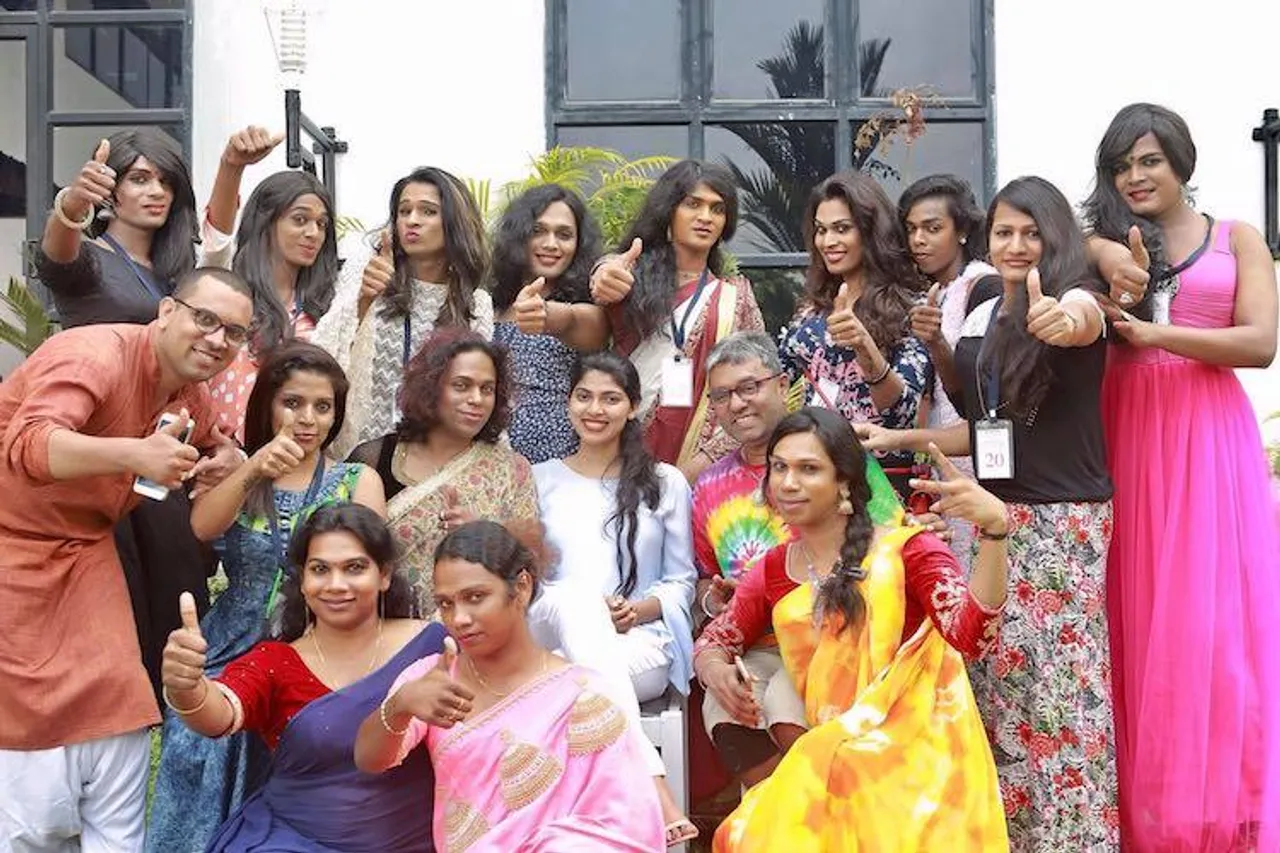 Sixteen transgender women from across the country will compete for the Miss Transqueen India 2017 crown. The event will be held in New Delhi on August 27. The winner will represent India at the Miss International Transqueen contest, which will be held in Thailand next year.
Suhani Dreamcatchers, an event management firm, is organising the pageant. Reena Rai, the founder of Suhani Dreamcatchers, says that transgender people are stigmatised and made to think that they are not good enough for anything besides begging or doing menial work.
"We want to change this. Our beauty pageant and its grooming sessions offer hope and is a symbol for change. We want transgenders to get respectable, mainstream work in fashion, film, TV, and alike avenues," she said.
The 16 participants have been chosen from among 1,500 transgender women. Grooming experts, who are part of other beauty pageants, have trained them.
Miss Transsexual Australia International will crown the winner.
Participants are from more than 10 states, and all have applied online. The event company held auditions in Mumbai, Delhi and Imphal. It wanted to hold auditions in seven cities but could not due to lack of time
How the idea took shape
Rai got the idea to host the pageant a year ago when she defied societal norms and became best friends with Vippy, a transgender person who lived in her neighbourhood.
"We became really good friends and started hanging out together. People used to stare at me whenever I went out with Vippy, but I never cared about it. Vippy used to frequent my home, and my 10-year-old daughter refers to her as massi (mother-like). Gradually, I got to know about her share of problems. Especially when I visited Hijra Habba in Delhi last year, I found that the transgenders have an enormous amount of talent which is usually sidelined," she says.
India has made a lot of progress when it comes to recognising the rights of transgender people. It has classified a third gender and many governments have special schemes for transgender people. The Centre has also said that transgender people should be allowed to use a toilet of their choice.
Kerala also held a beauty pageant for transgender people.
Let's hope this atmosphere of inclusivity and tolerance carries forward and we can fully integrate transgender people into the mainstream!
Also Read: Kerala Government To Launch Housing Scheme For Transgenders