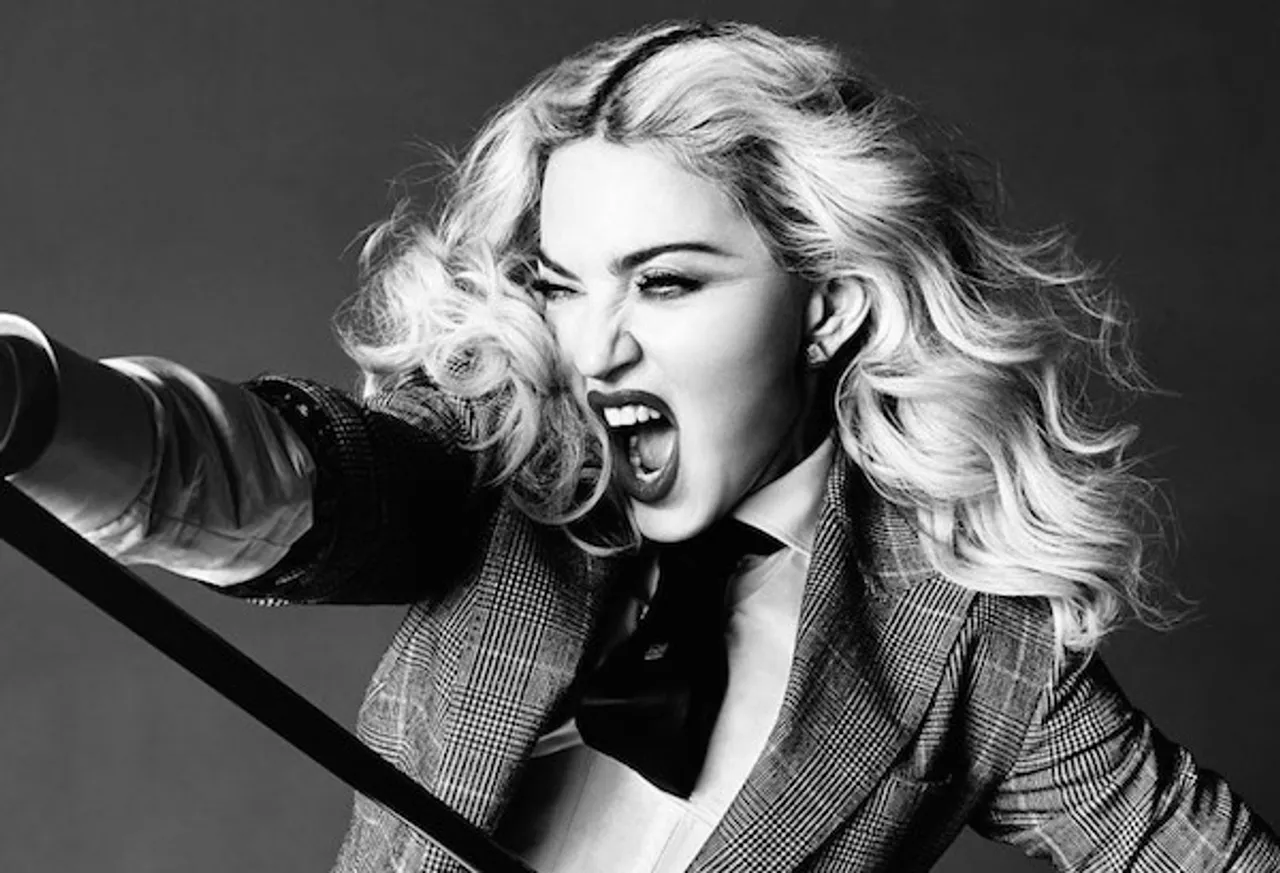 "If I can't be daring in my work or the way I live my life, then I don't really see the point of being on this planet." - Madonna
A pop star known for her bold and exuberant performances on stage, Madonna has won millions of hearts across the world! Today we celebrate her 58th birthday through some personal facts, achievements and anecdotes.
She was born on August 16, 1958 in Bay city, Michigan to parents Silvio "Tony" Ciccone (Italian immigrant) and Madonna Fortin (French-Canadian descent)
At the age of 5, Madonna's mother died of breast cancer, which shattered her deeply.
Growing up, she channelized her energy into getting straight As in school, and even graduated from high school a semester ahead of everyone else
In order to defy her stepmother, she would go against her traditional upbringing and sneak out of the house to attend secret gay nightclubs, wear revealing outfits, and have nothing to do with religion
Being an A class student, Madonna got a full scholarship to the dance program at the University of Michigan
She further moved to New York, to pursue her dance career where she would work at cafes, perform for American Dance Centre to pay her rent and soon realise her love for singing as well
In 1981, she went solo in the pop music business, while her manager helped her navigate her way to success in this then male dominated industry.
She even explored the filming industry and starred in movies like Desperately Seeking Susan, Shanghai Surprise, Who's That Girl, Bloodhounds of Broadway and many more.
Also read: Why you should know Demi Lovato
She tasted success with her very self titled first album 1983, she shot up to fame. And has never looked back since.
Madonna has been in the news not only for her music, but her erratic and controversial personal life as well. Her first husband was charged with domestic violence and their marriage soon broke off.
She also remained in the news for some of her works that were termed controversial. Videos with interracial suggestions, anti-religious, sexual innuendos and erotic poses became the talk of the town. In fact, Pope John Paul II went ahead and urged fans to boycott her shows in Italy. The bad publicity even forced Pepsi to pull their endorsement of the star.
Also read: Why You Need To Know About Lucy Stone
Despite all the controversies, her professional career boomed. She was named as the wealthiest female musician in 2008 by Forbes. Madonna went through various tough phases of her life but never gave up. Her fight to survive and strive for a life that suited her best is what makes her the woman she is today.
Feature Image Credit qutee.com