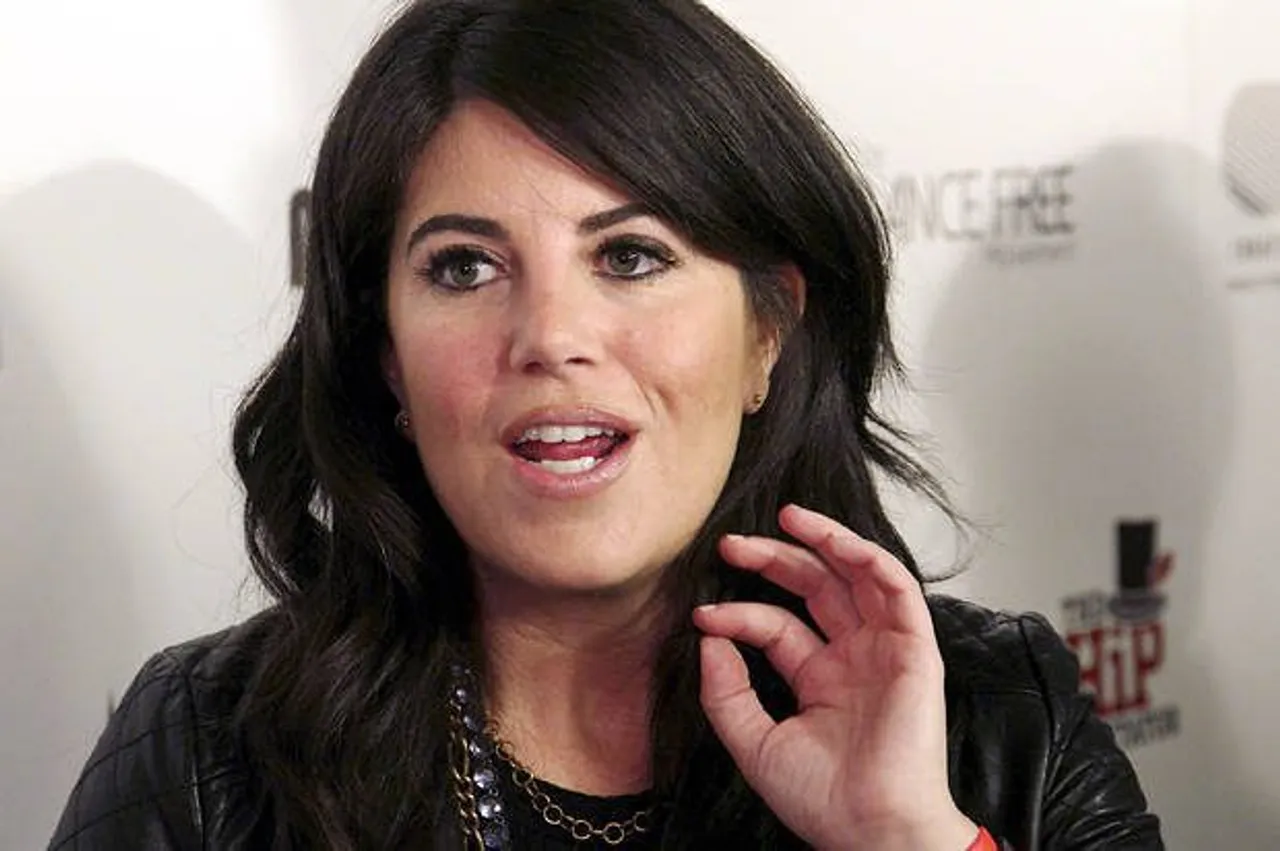 Monica Lewinsky called out TV network HLN after CNN announced a special called The Monica Lewinsky Scandal. She asked why the media insisted on shaming her and naming the scandal after her when it was really the then US President Bill Clinton's scandal.
In a tweet, she offered more appropriate titles like The Clinton Impeachment or The Star Investigation. "Fixed it for you," she wrote. The Washington Post has said the network noticed her tweet and decided to change the title
fixed it for you. you're welcome. pic.twitter.com/h4iVKGwM1g

— Monica Lewinsky (she/her) (@MonicaLewinsky) November 28, 2017
"Taking into account recent events, and to more accurately represent the storyline, the episode is now titled 'The Clinton-Lewinsky Scandal'," said HLN vice-president of communications.
Lewinsky as an advocate
Monica Lewinsky has spoken out many times about cyber bullying and its negative impact. She has been outspoken about her experience as 'Patient Zero of internet shaming'.
Her advocacy led to a powerful TED Talk in 2015. She spoke about the "Price of Shame" and what it means to have been Patient Zero when it comes to online humiliation. Lewinsky has even partnered with Vodafone to create anti-bullying emojis. She says these emojis can "deflate the perverse intensity and thrill that a person engaging in bullying behaviour can feel".
At the event, she said: "At the age of 22, I fell in love with my boss. And at the age of 24, I learned the devastating consequences." She added that this was a mistake she regrets every day.
"I was branded as a tramp, tart, slut, whore, bimbo and, of course, 'that woman'. I was known by many, but actually known by few. I get it. It was easy to forget 'that woman' was dimensional and had a soul," Lewinsky said
When the news about her and Bill Clinton broke, the media slandered her. The press had labelled her as a seductress and "that woman". She has spoken vociferously about being shamed and how she was blamed.
Kudos to her for standing up to bullies for years together. 
Also Read: Monica Lewinsky gives a TED talk about her scandal and cyber bullying
Picture Credit: Salon