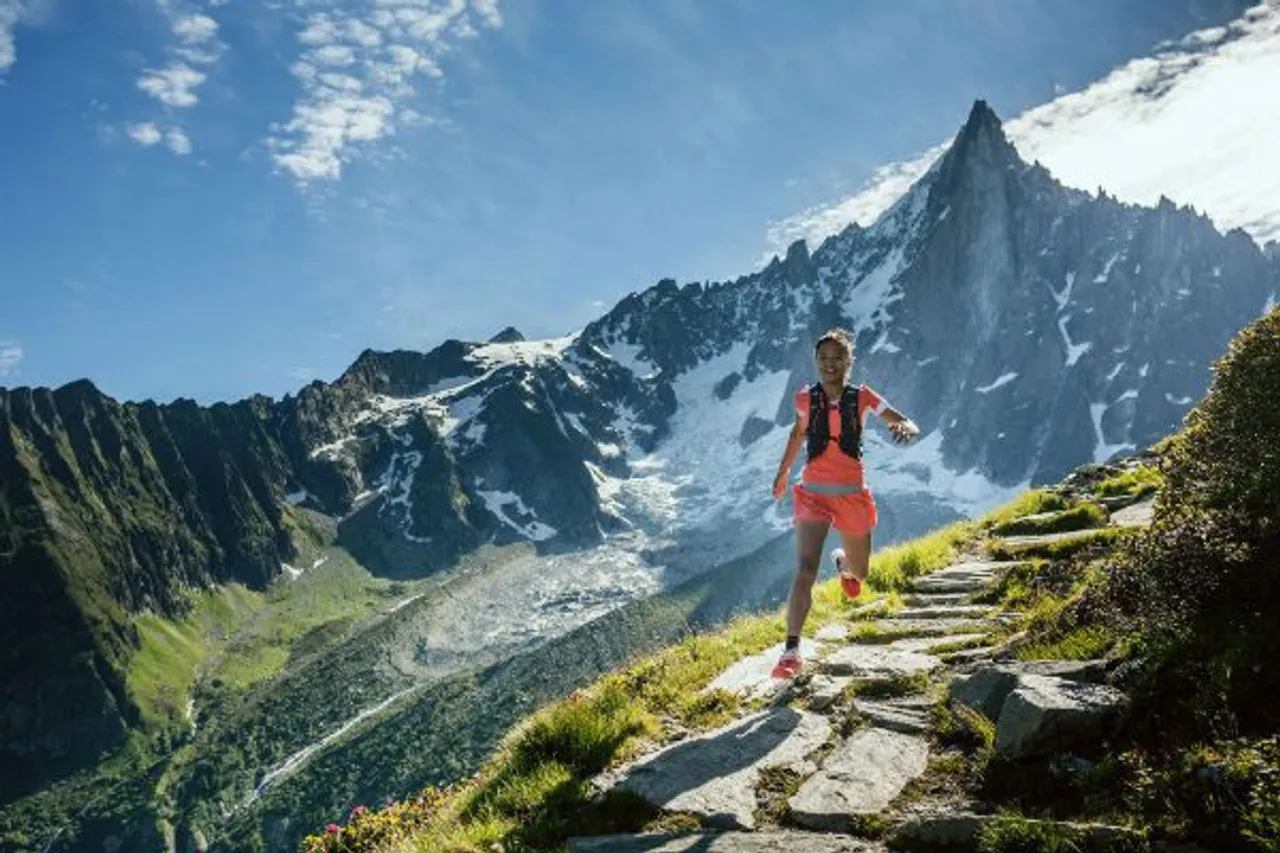 A 29-year-old trail runner, Mira Rai from Nepal, has won National Geographic's Adventurer of the Year 2017 title, the global media house announced on Thursday.
The Nepali ultra-runner was introduced as, "Mira Rai who once hauled rice sacks through the Himalayas. Now she wins international trail races and inspires young Nepali women."
NEWS: Nepali trail runner Mira Rai voted @NatGeo's 2017 People's Choice Adventurer of the Year https://t.co/tHOpe172XC

— Nat Geo PR (@NatGeoPR) January 26, 2017
The former Maoist soldier has been chosen on the basis of the highest votes among the 10 nominees. Her performances were calculated in view of her extraordinary achievements in exploration, adventure sports, conservation or humanitarianism in the past year.
Nepalese ultra/trail runner #Mira Rai wins 2017 Adventurer of The Year award.#nepal #NationalGeographic #trailrunning pic.twitter.com/PwE06rB6gG

— RAJU GHISING (@rghising) January 27, 2017
"As a girl, I would constantly be told to know my place, suppress my voice, and act in a certain manner," Rai said in an interview with the National Geographic, "For me, breaking free from these traditions itself was a big dream."
Certainly, Rai has been running all her life.
She comes from a remote village in Bhojpur district, where she gets easy access to adventurous spots, so she started running up and down mountains carrying sacks of rice. But it wasn't as easy as you think it is! At 12, she stopped going to school because she had to haul heavy bags of rice up and down steep trails—sometimes barefoot—to trade in the market for a livelihood. At 14, she joined the Maoist militia in pursuit of a different life.
A replug on @NatGeo adventurer of the year #MiraRai's journey from a Maoist guerilla to int. marathon champion https://t.co/dmNsiyNXZm pic.twitter.com/82ppSmTLkG

— Nepali Times (@NepaliTimes) January 27, 2017
She finally quit the militia and started running again to becoming fit and making that her ultimate goal.
Two years ago, Rai finally got her big break when she won the Kathmandu West Valley Rim 50K. Today, she is a multiple ultramarathon champion.
"Today, the running world recognises her as a high-elevation trail racing phenom. And she is on a mission to help both women and men of Nepal through sports," the report announcing the award read, "As part of that mission, while recovering from knee surgery last October, she organised a race in her home village."
Mira Rai voted National Geographic's 2017 People's Choice Adventurer of the Year https://t.co/sHlgS2mOdX via @annanoteenglish pic.twitter.com/s92lPJd6Fz

— Annapurna Post (@Annapurna_Post) January 27, 2017
According to Nat Geo, Rai was spotted by two trail runners during her running routine outside Kathmandu. As the only woman in the competition, she was invited to participate in her first trail race, the Kathmandu West Valley Rim 50K. She defied challenges and was adjudged winner.
Last year, she again topped in Sellaonda, Italy, where she competed in an international ultra run with the help of Trail Running Nepal -- and broke a new record. Two months later, she clinched another international race title in Hong Kong and broke another record in the 50km uphill marathon.
Mira Rai felicitated with Rs 2.8 million | https://t.co/3YdTaSAB6H pic.twitter.com/u521EpPsPO

— República (@RepublicaNepal) January 6, 2017
"We look for people from all over the world who have realized big dreams in exploration, conservation, cultural restoration, adventure sports, and humanitarianism," Nat Geo said in a note.
Rai is now focused to make Kathmandu a better place, help making it friendly for trail races as her village has very less facilities available for the sport, especially for girls.
"I have been able to do the things I did because so many people believed in me and took chances, and I want to give back so others can have a chance just the way I did," said Rai.
With the help of a community of supporters, Rai has certainly come a long way. She is a real inspiration!
Feature Image Credit: National Geographic
Also Read: Gender Diversity in Organizations: What's The Reality?
Join Us on https://www.facebook.com/SheThePeoplePage
Follow Us on https://twitter.com/SheThePeopleTV