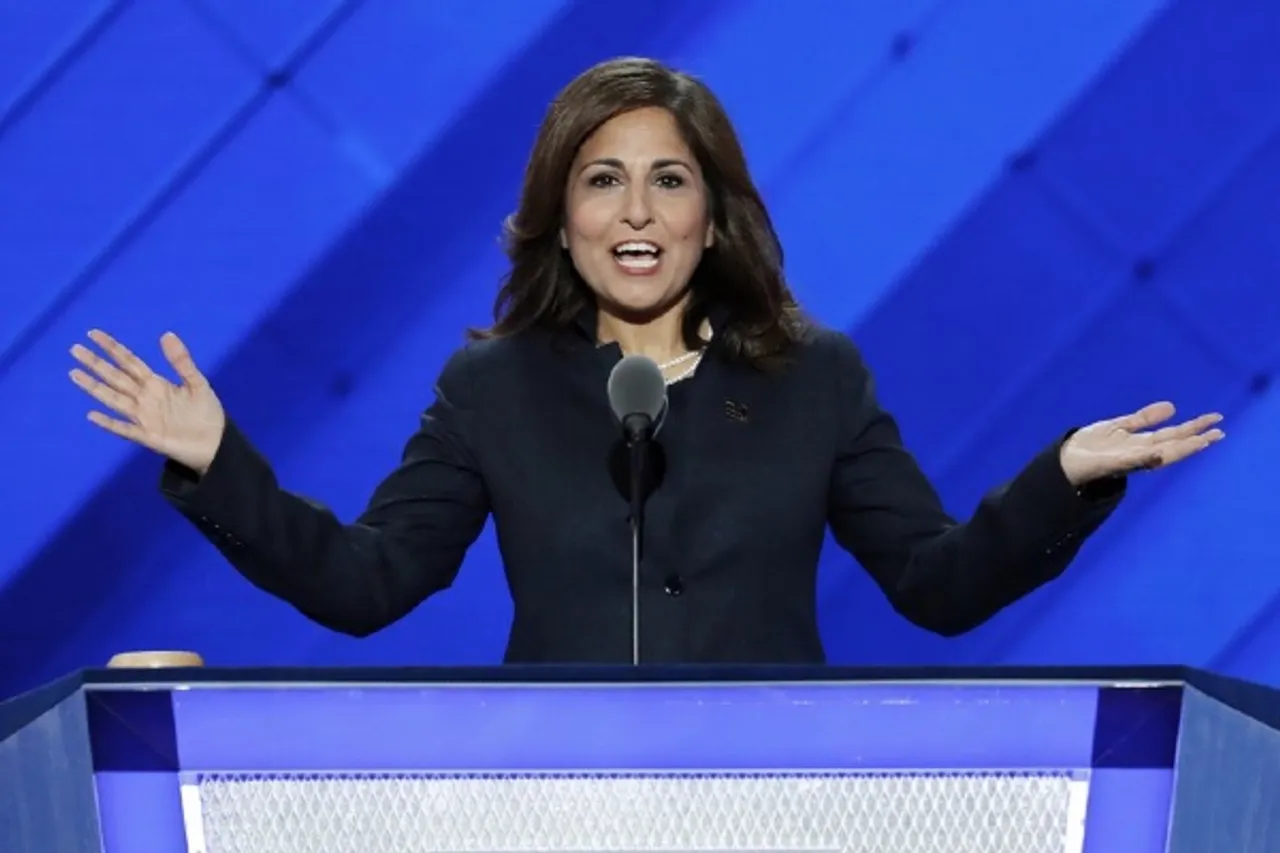 Neera Tanden appointed senior adviser to Joe Biden: Indian-American Neera Tanden will serve the White House as a senior adviser to President Joe Biden. She was chosen after withdrawing from her earlier nomination to lead the Office of Management and Budget (OMB) amidst bipartisan criticism.
The Biden administration announced her appointment on Friday stating that Tanden's "intellect, tenacity, and political savvy" will be an asset to the government as she assumes a new role as senior adviser to the president. "I am exceptionally thrilled to see her step into a new position serving this White House and the American people," John Podesta, the founder of Center for American Progress (CAP) said in a statement, ANI reported.
President Joe Biden's lone cabinet choice Neera Tanden, who was rebuffed by Congress, has been named as a White House senior adviser. She was Biden's pick to lead the Office of Management and Budget but withdrew her nomination in March: US Media pic.twitter.com/atB42Dcz1V

— ANI (@ANI) May 14, 2021
50-year-old Tanden will take charge of planning for potential health policy changes if Republicans succeed in their efforts to strike down the Affordable Care Act at the Supreme Court, according to a White House official. She will also be involved in a review of the US Digital Service, a technology unit that works out of the White House, the official added. She serves as president and CEO of CAP and has served as the CEO of the Center for American Progress Action Fund.
Tanden, who was raised by a single mother, had earlier talked about her mother, Maya who was born in India. "Like so many millions, across every generation, she came to America to pursue a better life," ANI had quoted her saying. She said she was raised in a suburb of Boston in a middle-class family and shared the story of how her India-born mother immigrated to the US from India.
On her Twitter profile, Tanden describes herself as, "President of CAP, liberal, Indian American, feminist, mom, wife. Not in that order. "
On Twitter, she had once opened up on how her mother had to rely on public food and housing programs to support her and her brother after the divorce.
After my parents were divorced when I was young, my mother relied on public food and housing programs to get by. Now, I'm being nominated to help ensure those programs are secure, and ensure families like mine can live with dignity. I am beyond honored.

— Neera Tanden (@neeratanden) November 30, 2020
Who is Neera Tanden?
Tanden is a graduate of the University of California, Los Angeles and went to Yale Law School. Before joining Barack Obama's 2008 campaign, Tanden was working for Bill and Hillary Clinton for more than a decade. She was in charge of domestic policy roles in the Clinton White House and eventually becoming an aide to Hillary Clinton. She then joined the then-first lady's 2000 campaign for a New York Senate seat. Tanden had also worked as the legislative director in Clinton's Senate office and policy director on her 2008 presidential campaign.
Feature Image Credit: AP News