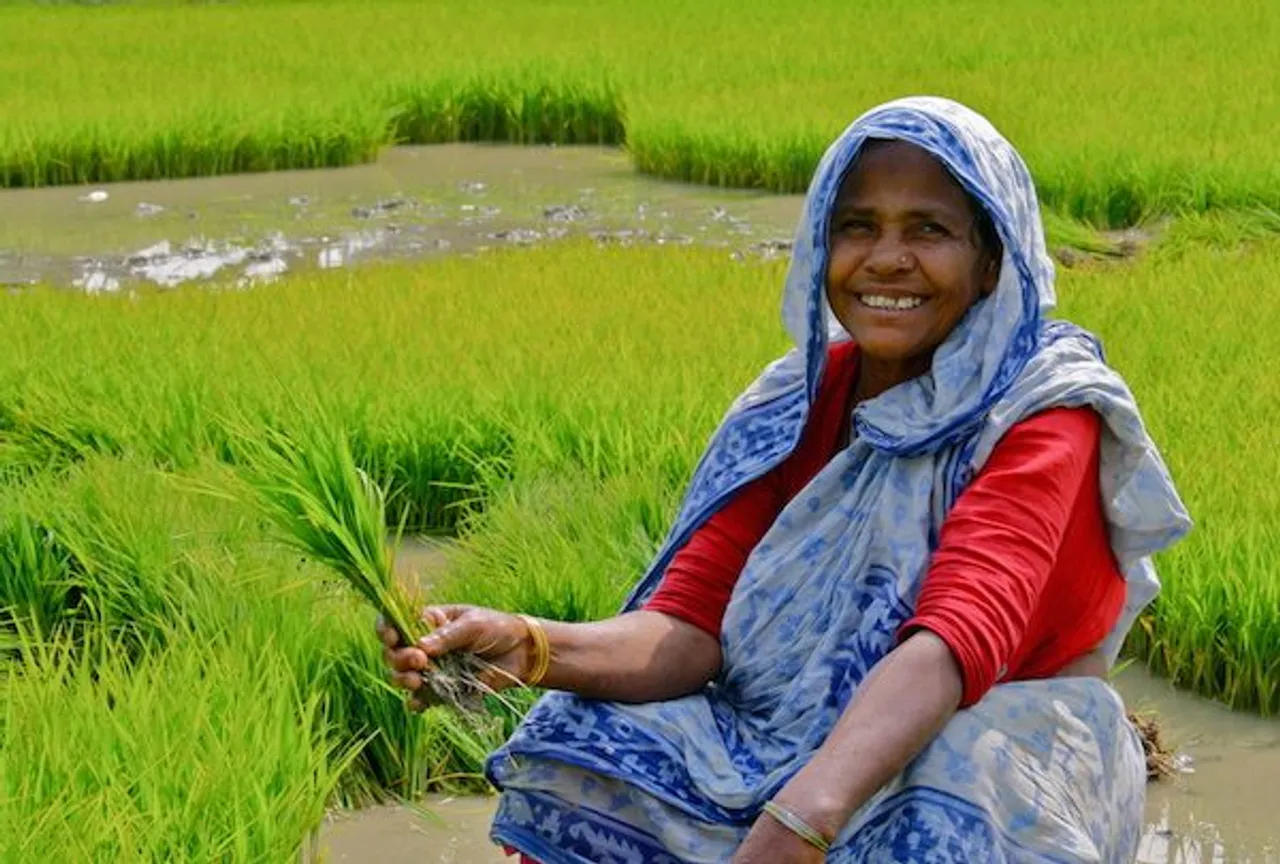 The coronavirus pandemic has increased the uncertainty of employment for women in India across various sectors, including farming and labour. As the migrant workers are heading back to their homes and may seek to substitute their income by working in the farming sector, The National Commission For Women (NCW) has suggested that there is a need to re-frame the policies to help the women farmers overcome the economic setback brought by the lockdown. On Friday, the NCW conducted a virtual day-long consultation where they mulled an advisory for the states to allow them to prescribe the changes required in policies for the economic welfare of the women farmers amid the lockdown.
Who All Attended The Virtual Discussion?
Most of the land is registered in the name of male farmers, and so, the women are not eligible to apply for credit facilities and state subsidies. - NCW chairperson Rekha Sharma tells HT.
The virtual discussion with NCW included officials from the union ministry of women and child development, department of agriculture, National Rural Livelihood Mission, National Bank of Agriculture and Rural Development, Indian Council of Agricultural Research, PM Kisan, National Institute of Rural Development and Panchayati Raj. Moreover, the representatives from non-governmental organisations like the International Fund for Agricultural Development, Oxfam, and Mahila Kisan Adhikaar Manch (MAAKAM) were also present.
Also Read: Lockdown: Working Women Are Battling Job Loss,Pay Cuts And Patriarchy
Major Policy Changes Suggested:
Allow Women Framers Access To Credits
The discussion focused on the fact that women farmers in India, though significant in number, do not have proper access to credit facilities, subsidies and tools. "Most of the land is registered in the name of male farmers, and so, the women are not eligible to apply for credit facilities and state subsidies. Even farming tools are designed for men only," Rekha Sharma, NCW chairperson told The Hindustan Times.
According to an IndiaSpend report, 73.2 percent of rural women workers are engaged in agriculture, however, only 12.8 percent of them have lands registered to their name.
Therefore, NCW has come up with a suggestion that since women farmers do not have any lands on their name, they should be given credit without interest or collateral.
Also Read: #KisanMuktiMarch: Women Are Farmers Too, It's Time To Hear Them
Aid The Widows Of  The Farmers Who Committed Suicide
A 2018 study by MAKAAM found that 29 percent of the wives of farmers who committed suicide due to debt were not able to get their husband's land transferred to their names.
Seema Kulkarni of MAKAAM (Mahila Kisan Adhikaar Manch) pointed out in the discussion how the current pandemic and lockdown will make the widows of the farmers who have committed suicide the most vulnerable. She said, "As the kharif season is on the way, widows are particularly vulnerable as they have not sold their harvest and so, do not have seed availability and have high credit liabilities. Loan waivers are not sanctioned, and most of them get loans through self-help groups and micro-finance which are high on interest," said she, adding that loans need to be institutionalised, and quick estimates of women in need must be prepared.
Picture Credit: greengrants.com