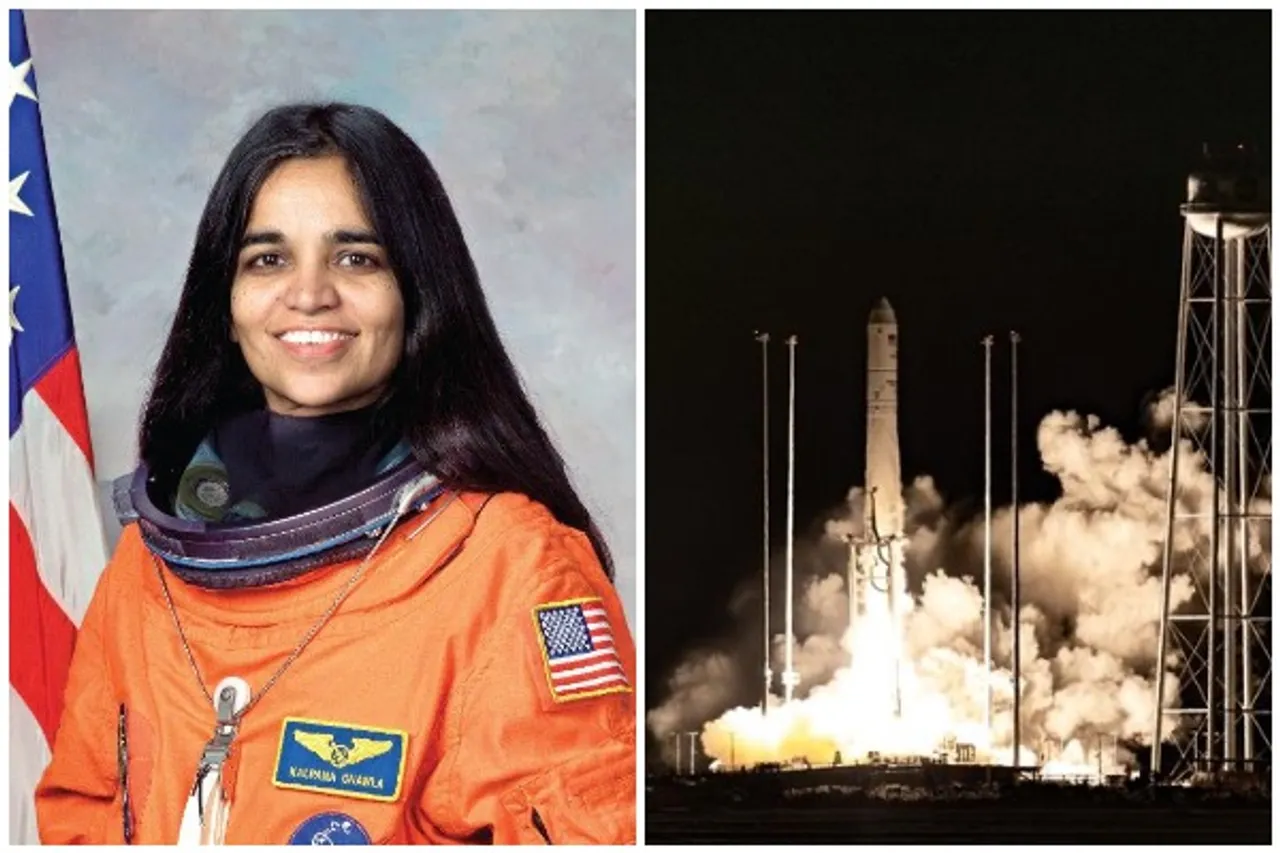 National Aeronautics and Space Administration (NASA) launched a commercial cargo spacecraft, named after the late astronaut Kalpana Chawla. Offering tribute to her, on Friday night, the SS Kalpana Chawla headed for the International Space Station (ISS). Chawla was the first Indian woman and only second Indian astronaut to have travelled in space. The Northrop Grumman Cygnus spacecraft has been launched in celebration of her key contributions to human spaceflight, NASA noted. 
🚀@NorthropGrumman's #Cygnus spacecraft, named in honor of astronaut Kalpana Chawla, the first woman of Indian descent to go to space, launched at 9:16pm ET on a journey to the @Space_Station. Next, commands will be given to deploy solar arrays: https://t.co/jdRt1NVwYY pic.twitter.com/thIREs5voQ

— NASA (@NASA) October 3, 2020
The spacecraft was launched from the Mid-Atlantic Regional Spaceport (MARs) at NASA's Wallops Flight Facility in Virginia. The supplies onboard weigh 8,000 pounds and should reach the ISS on Monday, the US space agency said.
3.. 2.. 1.. liftoff. 🚀@NorthropGrumman's Antares rocket & Cygnus spacecraft launch from @NASA_Wallops. This Cygnus, named the S.S. Kalpana Chawla, will deliver ~8,000 pounds of @ISS_Research and supplies to @Space_Station. pic.twitter.com/W1WIOd5KIA

— NASA (@NASA) October 3, 2020
Kenneth Todd, deputy ISS program manager, said, "It was a spectacular launch. I don't think you can ever get tired of watching these night launches." On the NG-14 mission, the SS Kalpana Chawla will deliver approximately 3,630 kilograms of cargo to the station.
Kalpana Chawla - An inspiration
The late Indian America astronaut's husband, Jean Pierre Harrison said, "I would say that Kalpana would be very flattered that this rocket is named after her," adding that the launch had a larger context, "Indians can compete with the rest of the world to be successful," ANI reported
Robert Curbeam, her fellow astronaut and now the Vice President Business Development, Tactical Space Systems Division for Northrop Grumman said, "She was an absolutely brilliant woman. And I am so proud to count her as a friend. I think the most important thing we learned from the Columbia disaster was that the hardware talks to you. And when things don't act as they're designed to act, you have to pay very very close attention because all the different pieces of the spacecraft interact with one another."
Born in Haryana, India, Chawla became a US citizen in 1991 and applied for the NASA Astronaut Corps. She spent 31 days, 14 hours and 54 minutes in space. She died with her six crew members aboard a space shuttle in 2003. "It is the company's tradition to name each Cygnus after an individual who has played a pivotal role in human spaceflight," Northrop Grumman, an American global aerospace and defence technology company, stated in a statement.