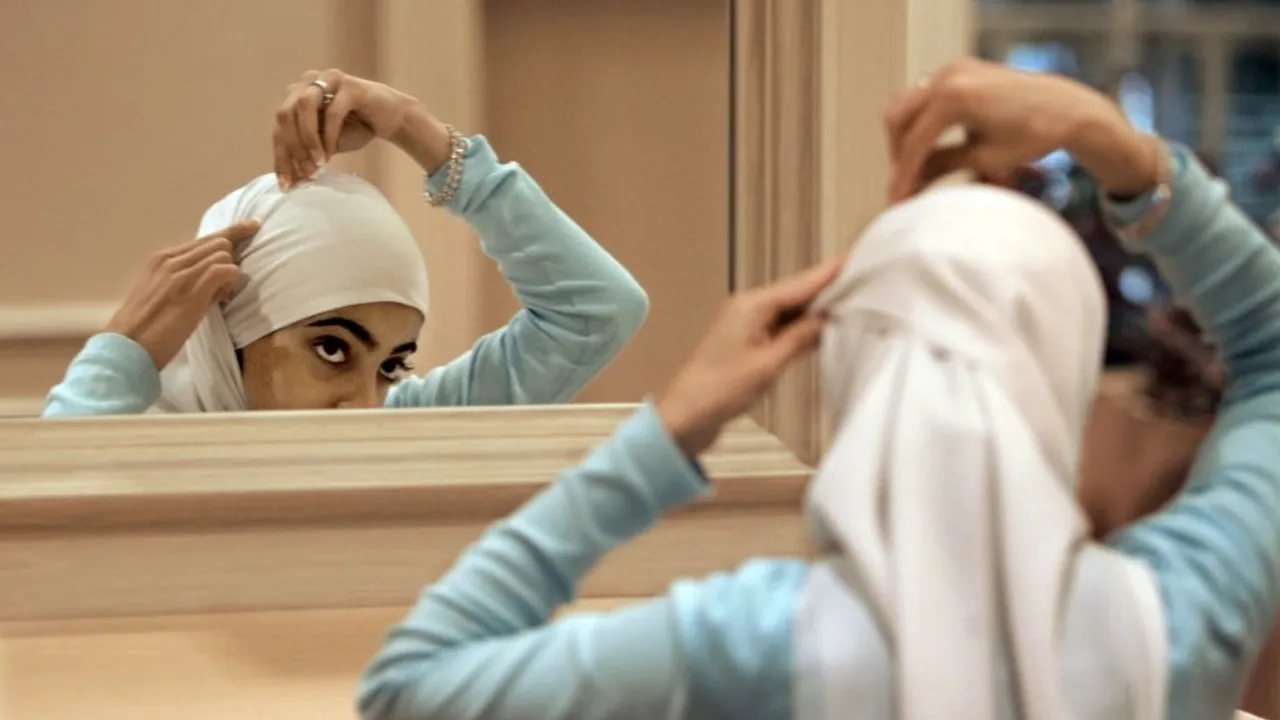 Muslim women auctioned and harassed: Rage and horror built on the internet as several women over the weekend complained about seeing their names and images on an 'auction' list targeting minorities on an open-source website.
In what Muslim women are calling targeted harassment and cyberbullying, a website called 'sulli deals' was created on platform Github, where Twitter handles and photos were put out without ">consent, allowing users to take their pick on the 'deal of the day.'
'Sulli' is an offensive used to refer to minority women.
Github is an internet hosting service provider that is a subsidiary of Microsoft. As per reports, multiple complaints later, the website in question was taken down.
The incident comes only days ahead of Eid al-Adha on July 21.
Similar harassment of Muslim women had taken place in May this year around Eid al-Fitr, where men - led by a YouTube channel that 'rated' women - abused and stalked several women from India and Pakistan, mock-auctioning them off and issuing rape threats on social media. SheThePeople had spoken to survivors, read here.
Muslim Women Auctioned Again: Here's What's Happening
Sania Ahmad, one of the women speaking actively against the 'auctioning' harassment, had been targeted in May as well as last year. She told us when she was subjected to such harassment, she "filed a complaint with the cyber cell too. No action was taken against him. Instead, he then put up my pictures and name for 'auction'… All his followers began harassing me. And he's still around a year later."
That other link has been removed but please know that this will be an on going process. Check out the link in this screenshot. Not functional right now but by the looks of it, will be back. We will keep on reporting, they will keep on coming back. https://t.co/dhGOgnZcBp pic.twitter.com/LdaJPg3l6U

— Sania Ahmad (@SaniaAhmad1111) July 4, 2021
Though the Github site has been taken down, women on social media have screenshots identifying the names and accounts of those targeted. In May, the 'rating' livestream hosted by 'Liberal Doge' account on YouTube too had been removed after outrage but videos of the same went viral by then.
Hasiba Amin, INC's social media national co-ordinator, told us then, "On Twitter, it was being dubbed 'husna pe charcha'. People found out the Liberal Doge account apparently does these videos for entertainment and then raises money for sustenance." Read here.
As per those who accessed the Github site before it was taken down, the interface appeared like this:
Sanghis have found a new way to harass muslim women online. They have made a website which randomly picks images of muslim girls and gives an option to post it on twitter with a poster titled "Your sulli deal of Day" cc: @Cyberdost pic.twitter.com/9KIWwEko7v

— Adab e Hindustan ❤️ 🇵🇸 (@adabehindustan) July 4, 2021
See what other women are saying here: 
Didn't check Twitter last night. Woke up this morning to realise my name, along with those of many other Muslim women was up on GitHub as a list of "Sulli Deals". Thankfully by the time I came across it, it had been taken down. But just the screenshots sent shivers down my spine. pic.twitter.com/CGXivEyjyC

— Fatima Khan (@khanthefatima) July 5, 2021
A group of men made a database of Muslim women and named it "Sulli Deals". Images of Muslim women, including mine, were shared there. It is a clear case of trafficking, which is legally and morally wrong. But here, a particular section is openly supporting them. (1/3)

— Saniya Sayed (@Ssaniya_) July 5, 2021
Sullideals- Muslim women being auctioned as "deal of the day"! This is the face of Hindutva scums. These are the same men who'll r*pe Muslim women in real life & no authority seems perturbed.

Horrible pieces of sh!t!

— AM (@AmbreenM_14) July 5, 2021
'Sullideals' shit is not just some filthy men. It is not isolated. It roots from the very anti-muslim ideology that advocates lynchings and pogroms.
It should be seen in the light that this savage behaviour against muslim women is ignored only because we're MUSLIM women.

1/4

— Afreen Fatima (@AfreenFatima136) July 5, 2021
---
&t=247s