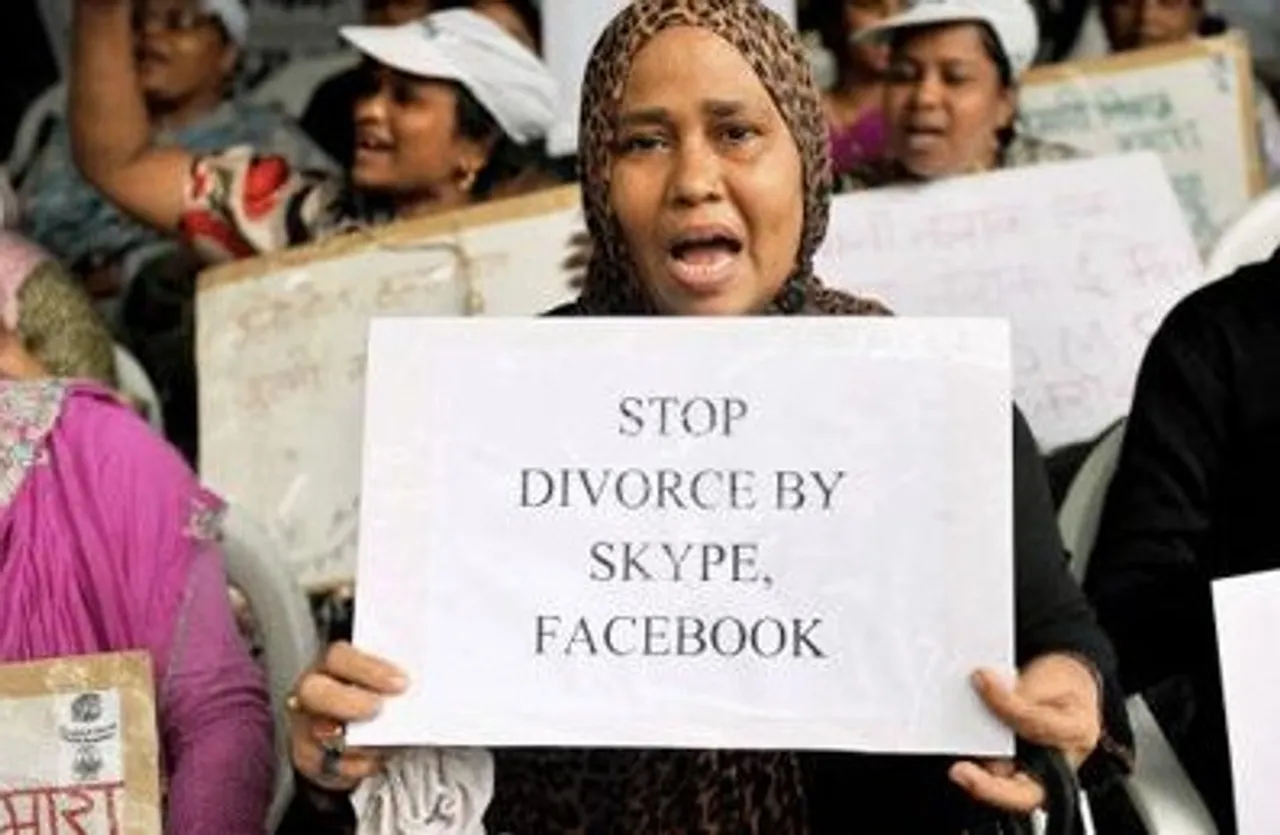 Many activists and advocates are now seen joining the struggle to remove the patriarchal law of Triple Talaq. One of them is Farha Faiz, Rashtrawadi Muslim Mahila Sangh chief, who broke down in front of Chief Justice T S Thakur in the Supreme Court during a hearing on Triple Talaq on Friday.
Farha is an advocate who works towards the protection of Muslim women rights  and she pleaded with the court to not take the All India Muslim Personal Law Board's (AIMPLB) view on Triple Talaq as the final decision.
Also read: Muslim woman ditched arranged marriage to join British Army
"AIMPLB is only a registered society and what its members say cannot be taken as a final word. They have self-drafted aims and objectives. They have no right to decide on the personal laws of the community. They are not the guardians of the Muslims in this country," said Farha in front of the court as reported by DailyMail.
The AIMPLB had filed an affidavit in the court saying that the Supreme Court cannot meddle with the Muslim Personal law. Hitting back in response to the affidavit, Farha said, "The Supreme Court is the actual guardian of the constitution. If they cannot interfere when gross violation of laws and individual rights is happening in the society, who can?"
The bench responded to Farha's plea diplomatically saying that the views of people who are concerned by this debate can be strong and that the court won't stop anyone from putting their views forward. If and when the bench feels that the matter is going out of hand only then will they step in.
Also read: She fights against honour killings in Pakistan: Khalida Brohi
As the discourse about Triple Talaq moves forward, The CJI headed bench is contemplating on the different aspects of Triple Talaq and polygamy and if these laws of the Muslim Personal Law in any way propagates the essence of gender discrimination. Hence the debate started. And Since the SC has involved itself into this; many female strong Muslim women are coming forward opposing the law. These women are from different organisations and NGOs working to help Muslim women with problems relating to such laws.
Feature Image Credit: timesofindia.indiatimes.com