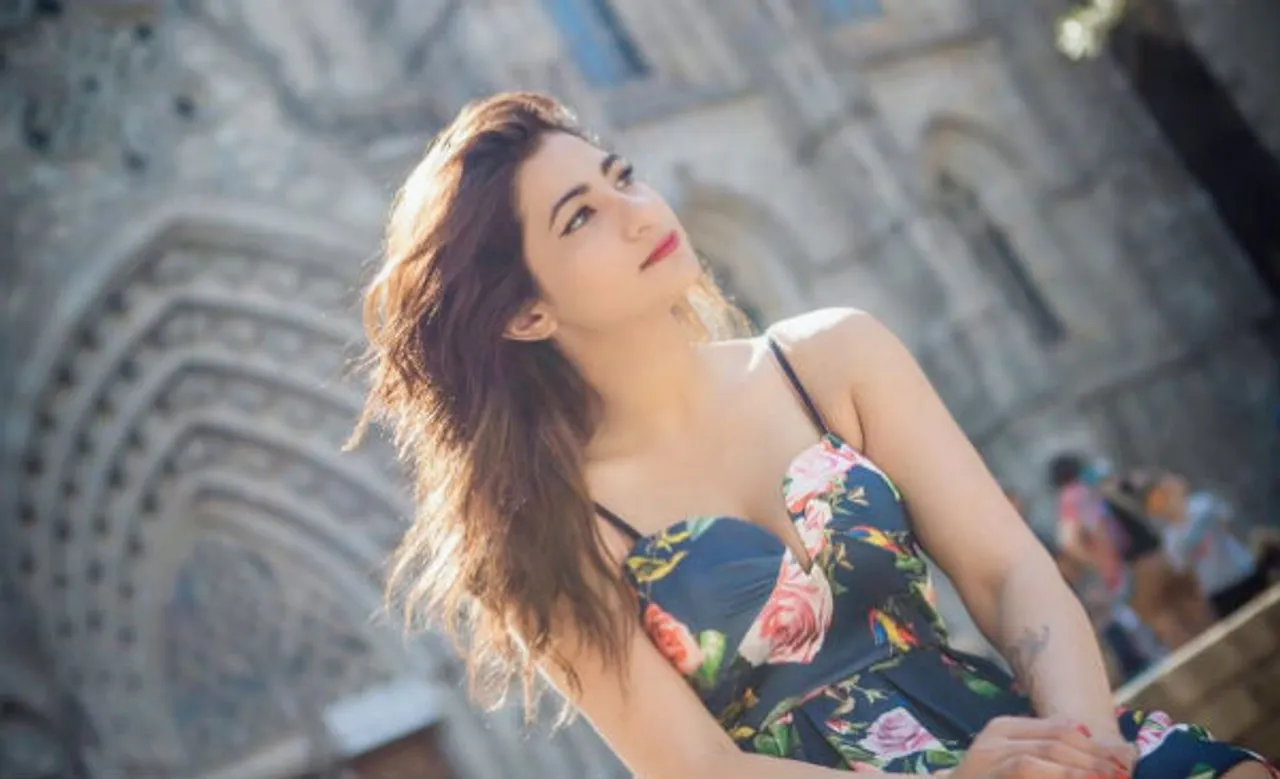 In India, a woman is much lauded if she plays cricket, tennis or badminton, but the idea of a woman poker player is looked down upon. Delhi's Muskan Sethi aims to change that thinking.
"Poker can be compared to stock market and chess. It is a dreamer's sport. I could have chosen anything but poker chose me."
27-year-old Muskan is a professional poker player but the prize money she earns from various such games is used for social causes.  Her dad is the reason she got into poker. "As a kid, instead of watching cartoons, I had to watch poker and I hated it," Muskan, who wanted to become a tennis player back then, told IndiaToday.in in an exclusive chat.
March 15, 2016
Then how did this indoor skill game impress her in the first place? "When I turned 20, I started playing it on Facebook for fun. It was then that I realised that I was good at it and started enjoying it," said Muskan.
She was so good at it that she cleaned the whole table out the first time she played with her friends who knew the game. "Every time I sat to play, I would clean the table out. So I decided to take it up seriously and started entering tournaments online."
.@muskaansethi finished 2nd and decided to donate all her prize money to #charity, a truly incredible and heart-warming gesture! #poker

— Indian Fed. Poker (@IndianFedPoker) November 24, 2016
She took part in PokerStars tournament which is all about being the Top 20 poker players in the world. Very soon, Muskan found herself challenging professional international players, giving auditions, phone interviews. Among 700,000 online players, Muskan emerged fourth, clinching a ticket to Barcelona for the championship in 2014, all expenses paid by the sponsors.
#Poker for a good cause! @muskaansethi donated all INR 97,200 of her winnings from the 5L #Charity Tournament to Clever Bud, Conserve India! pic.twitter.com/Sd2GCZPsjg

— Indian Fed. Poker (@IndianFedPoker) November 24, 2016
And as expected, the Delhi girl was seen giving tough competition to some of the best poker players. Muskan, who considers Phil Ivey as her idol, said, "There was a rule in the challenge that if you can bluff them, you can cage them. It was like living a dream. They introduced me as the Indian girl fighting for one million dollars."
Though very few women choose to play poker in our country, when it became Muskan's passion, she did not run away from it but accepted it and the flaws it came along with. She belongs to a typical Punjabi family. Muskan, who has been playing professional poker for the last 5 years, says, "I feel no one should be dependent. There is no profession where women can't dominate."
Like seriously! Hahah pic.twitter.com/E3569sn7pS

— Muskan Sethi (@muskaansethi) November 3, 2016
She is well aware of the fact that her passion is not well-received in our society. She wants to smash this taboo in India and change the scenario forever for those women who love poker. "Times are changing. I am still experiencing the change. Earlier they would not be too keen to have me play with them. But now they know how good I am at the game and enjoy playing with me."
Okay then! #pokerstars pic.twitter.com/MTq4pbBqan

— Muskan Sethi (@muskaansethi) October 30, 2016
Muskan takes part in the world series of poker -- World Poker Tour and European Poker Tour as the first Indian female professional player. When asked whether she faced discrimination, she rued, "I did face it initially. Usually, the poker community treats me like a guy because the poker face is a man's face, an anonymous face. But when they find out that I am a girl, they tell me 'Go back to the kitchen.'"
Muskan has founded an NGO, Muskan, where she donates all the money earned from poker. A dog-lover, Muskan has also started an I-phone app 'Doggydoo' through which many dog-related issues get solved.
Coco anti rails me,He hates late night monkey business! #WCOOP pic.twitter.com/q64ynJC2V5

— Muskan Sethi (@muskaansethi) September 17, 2016
Poker is slowly becoming a special game for Indian women. So next time, think twice before you comment that women cannot play poker!