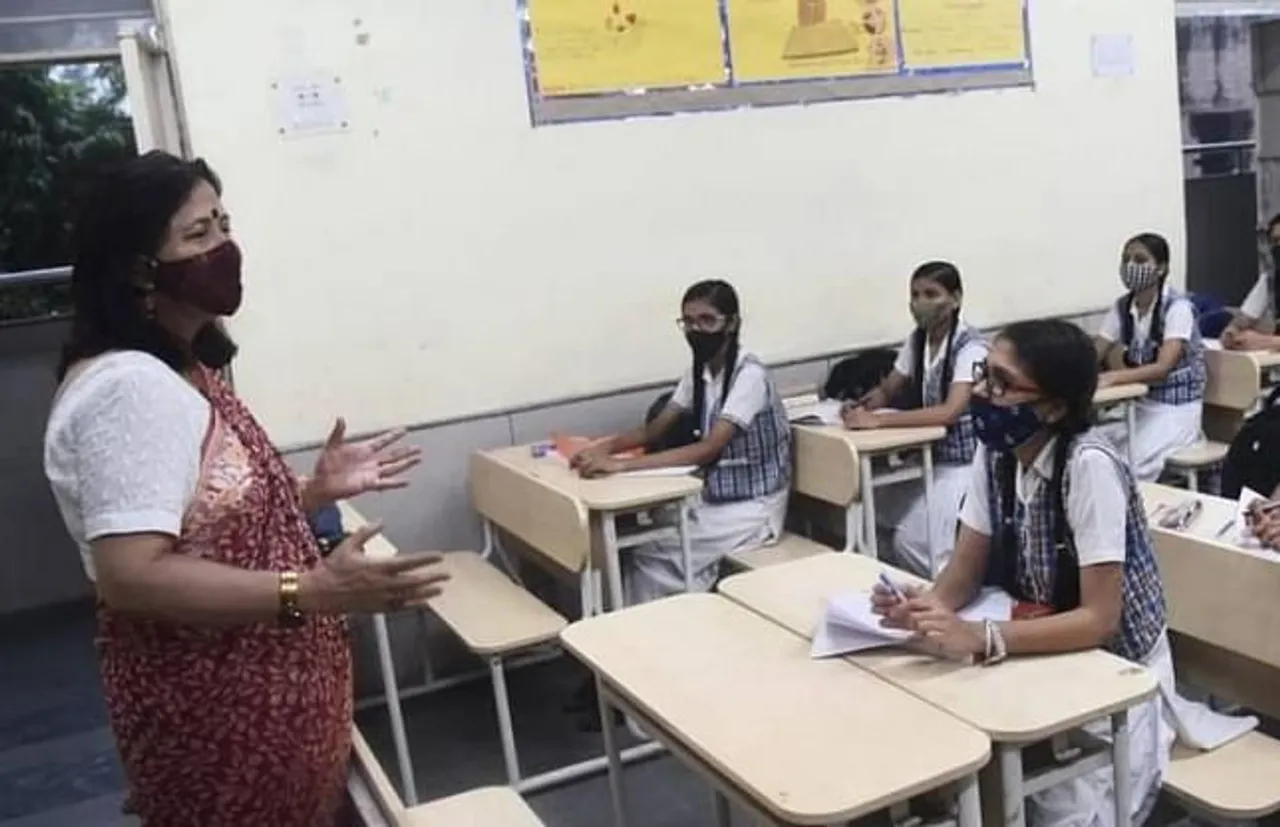 mumbai school reopening cancelled: Mumbai schools were scheduled to reopen from December 1 after 20 months amidst strict Covid-19 precautions. However, they will now stay shut till December 15 due to the threat of the new COVID-19 variant Omicron.
"Schools for classes 1-7 will now reopen from December 15, instead of December 1, in view of the emergence of #Omicron variant of COVID19 in the world," Brihanmumbai Municipal Corporation (BMC) told media in a statement.
Maharashtra government announcement earlier
Maharashtra Education Minister Varsha Gaikwad had earlier said that the government is sensitive to the possibility of a third wave. He also said that no laxity in implementation of SOPs will be permitted. "Our students are our future. Let us all come together to ensure their health, wellbeing and continued education.", he added as per a report.
Besides Mumbai, Pune and Nashik authorities also announced that schools for classes 1 to 7 will not reopen in the city from December 1.
More about Omicron
According to the World Health Organization, the Omicron coronavirus variant is compelling more countries to close their borders since risk of infection is surging. The fear of Omicron coronavirus variant spreading has visibly gripped India also as states which were planning to reopen schools have delayed it again.
According to Dr Anurag Agrawal, the country's top genome sequencing expert, panicking won't resolve the issue. Agarwal said, "Any study concluding that Omicron is six times more transmissible than Delta variant is bad science." He also said that we need to give a reasonable response and avoid going into a full-blown panic mode.
Another expert from South Africa said that it is too early to say if symptoms of Omicron were more severe than previous variants. However, it seems to be more transmissible, he said. Read more about it here.
---
Suggested Reading
West Bengal To Reopen Schools For Classes 9th to 12th from November 15
COVID-19 Cases In Schools: Why It's Important For Students And Teachers To Wear Masks
Govt. Allows Admission of Girls In Military Schools And Colleges