Who says the role of police officials is confined to maintaining law and order?  They can act as Good Samaritans also by helping people in need. One such heart-warming story is that of senior inspector Avinash Dharmadhikari who helped Mumbai's Madhavi Gonbare advance her boxing career by lending her financial support.
The girl won a gold medal in a chessboxing championship. Participating in the championship was nothing short of a dream for her.
Madhavi's Boxing Journey
It all started in 2014 when the BMS student participated in a self-defence training workshop for female students. It was during this workshop that her talent and fitness got noticed. In July that year, Madhavi got a chance to participate in a boxing competition in Kandivli, Mumbai, where she won a bronze medal.
Also: Prez To Felicitate 100 Women Achievers Next Month
Seeing her achievements, Madhavi's college sent her for a state-level match in Ahmednagar in 2014, where she won a silver. Next came a national-level kickboxing championship organised by the World Association of Kickboxing Organizations in Andhra Pradesh, where she bagged a bronze.
Talking about her string of achievements, Madhavi told Mid-day, "Each success made me feel powerful. Last year, I participated in a few Mumbai University matches, which I lost. But, I didn't give up and kept practising. Then, one day I got a call from my sir (who'd trained her during college) and he asked me to participate in chess-boxing matches. I took part in matches held in Dahisar and won gold."
Also: 10-Year-Old Boxer Talks About Being In A Male-Dominated Sport
However, a lot of problems surfaced after Madhavi finished college as her family wasn't in a position to finance her training. Her father had died in a road accident when she was in class X.
In May 2017, she got a chance to participate in the Chessboxing Amateur World Championship in Kolkata. But the roadblock was that Madhavi had to pay a whopping Rs.30,000 as participation fee.
Her college managed to pool in Rs 5,000, but it was difficult for her to arrange the remaining amount.
"My dad died in a road accident when I was in Std X. My mother doesn't earn much. But, I wanted to participate anyhow. So, I visited politicians and other officials but managed to collect only a small amount," she said.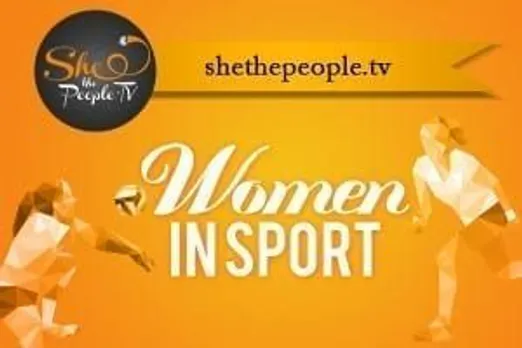 Also: Indian Women Boxers Get Foreign Coach for the First Time
The Good Cop
It was then Avinash Dharmadhikari helped the girl tide over her financial problems. He organised a programme for Madhavi and invited some social activists. He introduced her to the activists and urged them to help her financially.
Dharmadhikari told Mid-Day that he was amazed seeing the girl achieve so much at such a young age.
"A friend told me about the girl and her family, so I called them to the police station. I was impressed that at 21, she had won three gold, one silver and three bronze medals. I organised a programme and invited a few social activists, who I introduced Madhavi to and appealed to them to help her financially."
Lavita Powell, a social activist, said, "I was amazed by how much Madhavi had achieved at such a young age. I was confident that if she got financial support, she would make India proud. We are helping her train as well as study and she's doing well."
Future Plans
She aspires to better her game. She has set her sights on winning medals for India someday. Right now, she is focussing on clearing the MPSC exam. She expressed her desire of helping students like her once she became an officer.
Picture credit: Mid day