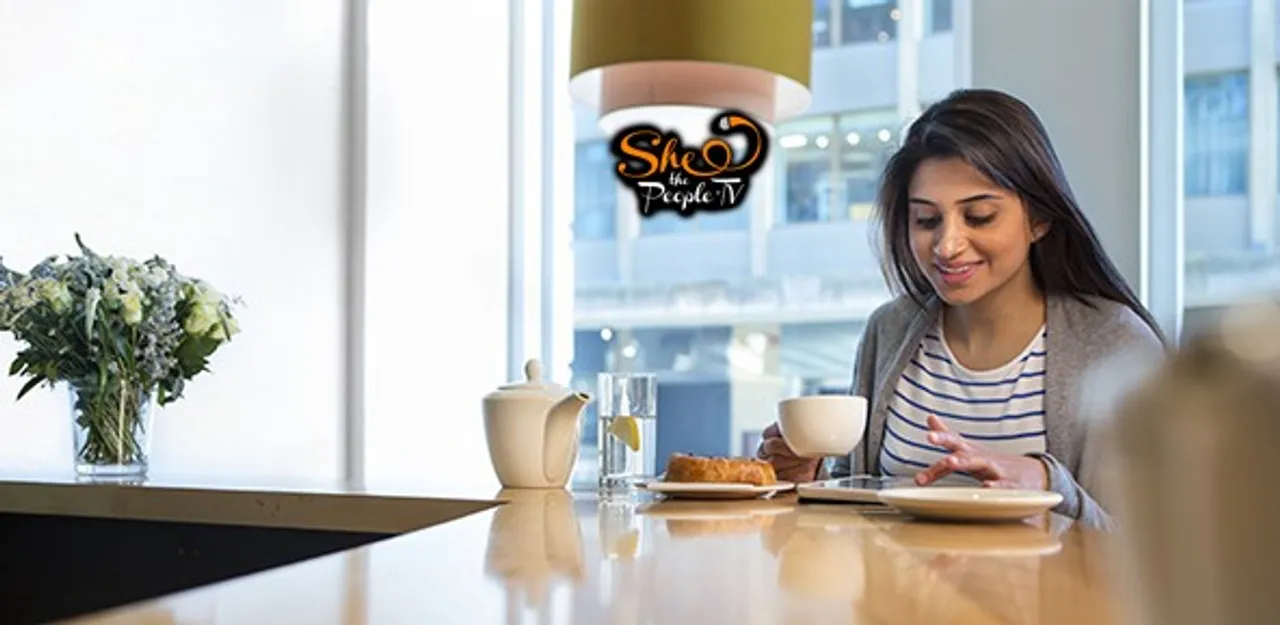 While Union finance minister Arun Jaitley's Union Budget 2017 has opened the doors for a more digitised India, there are many factors for entrepreneurs that might have been ignored? Many are calling this a socialist budget, with few tweaks for startups. Many are hailing the big picture but not the fineprint.
Kunal Bahl from Snapdeal gave it a thumbs up. "Great to see the government give the continued & significant push to the digital economy through infrastructure & policy interventions #Budget2017." Radhika Aggarwal of Shopclues.com expressed interest in the digital push especially to payments. "FM & PM have delivered on many of their promises on digitization, push towards formal economy, reduction of black money, land reforms, startups, infrastructure development, rural employment & women empowerment."
FOCUS ON DIGITAL INFRASTRUCTURE
What stood out for some entrepreneurs was the Bharat Net funding of Rs 10,000 cr (funding for increasing hi speed fibre optic infrastructure), SMEs corporate tax rate cut from effectively 33% to 25%, the abolition of FIPB, increased participation of women in MNREGA. "All these and more announcements, in my opinion, are steps in the right direction setting up smaller & medium business to participate more vigorously in the digital & formal economy" added Radhika Aggarwal, Cofounder, and CBO, Shopclues.com.
Swati Bhargava called this a budget for rural, agriculture, SME and middle class. "As a woman entrepreneur I also appreciate the special emphasis has been given on women empowerment in the Budget as the FM has allocated Rs 1.84 lakh crore for women skill development."
READ: Budget 2017 hails Digital India, Read The Highlights
Others hailed the startup tax holiday limit going up. "Union Budget 2017 acknowledged the plight of start-ups by extending the 'tax holiday' limit to 7 years. Despite the fact that MAT is not being removed, the carry forward limit of 15 years as against 10 years will definitely boost the start-up hopes and operations," Raj Bhatia of GrabGuru, a auto tech startup.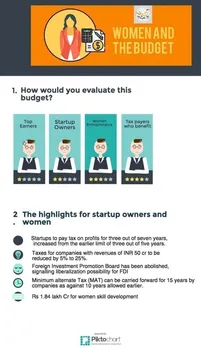 SKILL DEVELOPMENT
"Although the focus on skill development and implementation of quality education parameters by introducing the practice of measuring annual learning outcome in schools is a very good move by the government, the main concern is that the entire focus was only on higher education," says Vidushi Daga of Clone Futura Education.
"If the primary education system is not moulded, then eventually it is going to affect the higher education sector as well," she added.
TAX HOLIDAY DOESN'T HELP MOST?
"The tax holiday on start ups registered post 2016 March does not help any of us who have been at it, building organisations for the past 4 years ploughing back every rupee earned," says Kanika Tekriwal of JetSetGo. "For us at JetSetGo, we are closing our books at a 35 Cr ++ turnover this march because our products are high ticket. Our net profit would be to the tune of 5%, if 30% is going to the govt. I wonder what I am going to put back in the business to make it grow further."
On the aviation front, no reform, except some mild relief in fuel costs? "Again kills the industry and goes to show why you have no start ups coming up in aviation!" Kanika Tekriwal, JetSetGo