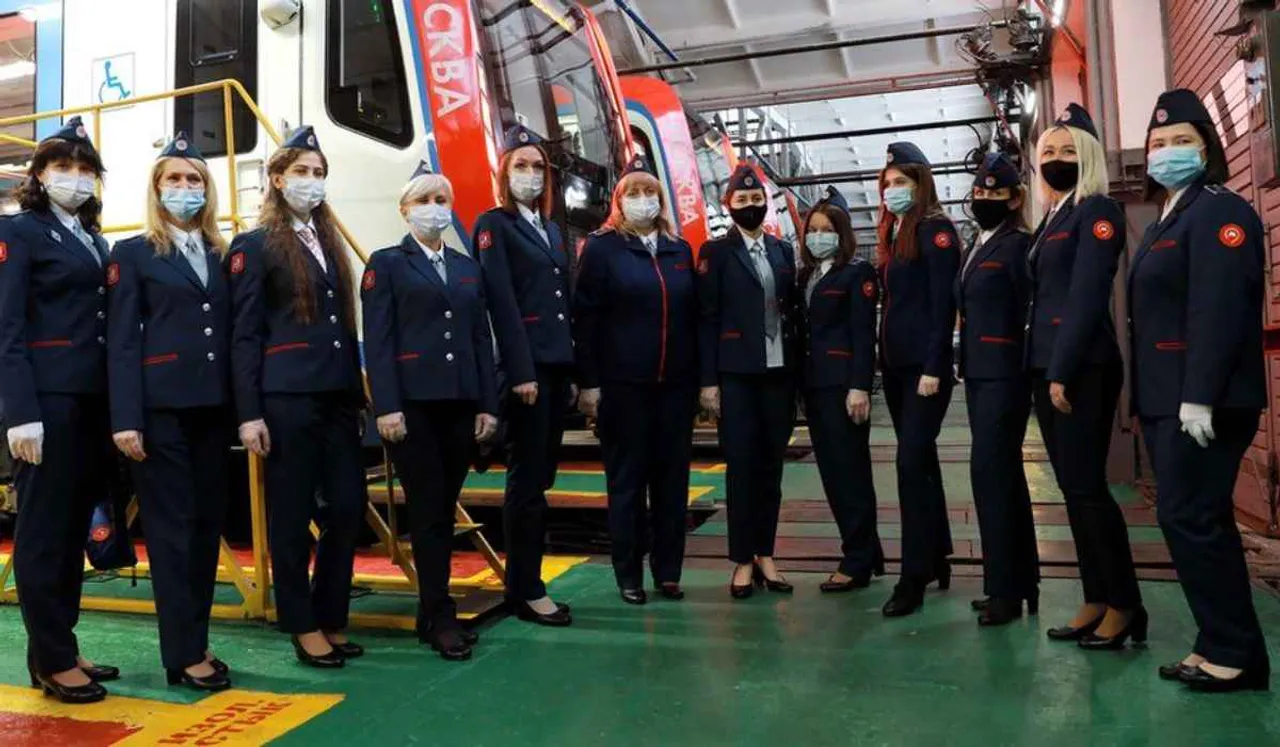 In a historic move, Moscow Metro hired its first batch of female metro drivers after laws banning women from this field were lifted last year. 12 women have been inducted into the job starting on the first day of 2021, as per latest reports. The Russian capital had put a stop to hiring women as subway drivers since the 1980s, among other jobs considered too physically strenuous for them. Given the automation of transport systems, the rule banning women from the city's famous metro network has been reversed.
The Mayor of Moscow, Sergei Sobyanin, and the transport department said in a statement on Sunday, that "the first female electric train drivers in modern history started working for the Moscow metro." As per BBC, the statement further emphasised that women drivers are open to deciding "what is more convenient for them to drive the train - in a skirt or in trousers." 
Also Read: What Is 'Disease X'? Ebola Scientist Issues Warning About Deadly Virus Yet To Come
More Women Drivers Undergoing Training
According to Moscow Times, the government's decision to exercise a ban on certain jobs supposedly not meant for women was the subject of dissent in the city. Women had been driving the subway since 1936, but Soviet authorities barred them from doing so in the 1980s, as per CNN. The reason for this argued as "the protection of women from tough burdens of the job and unfavorable work conditions."
A decree issued by the Labour Ministry in September 2020 thus cut down the number of professions meant exclusively for men from 456 to around 100. Women, therefore, have a wider spectrum of professions to choose from, like lorry driving and boat crew.
The statement also mentions that 36 percent of the total workforce on the Moscow Metro is now female. 
Also Read: Five Female Motorists On What It's To Be A Woman On Road
Moscow's Ban On Women's Jobs Deemed Sexist
Reports claim that the government had reportedly prohibited women from jobs that required lifting more than 10 kg twice every hour. Over 350 jobs were apparently within this frame. This law was deemed by many to be "sexist," since it excluded women arbitrarily. Many gender rights organisations brought attention to the fact that the mentioned weight limit was no more than a child's, which women are able to easily carry.
With the ban rolled back, 25 women received training in subway driving, out of which 12 have assumed position. One driver, Irina Dolgikh, told local media, "It is my personal development, personal growth. Also, this will be my childhood dream coming true."
Image Credit: BBC