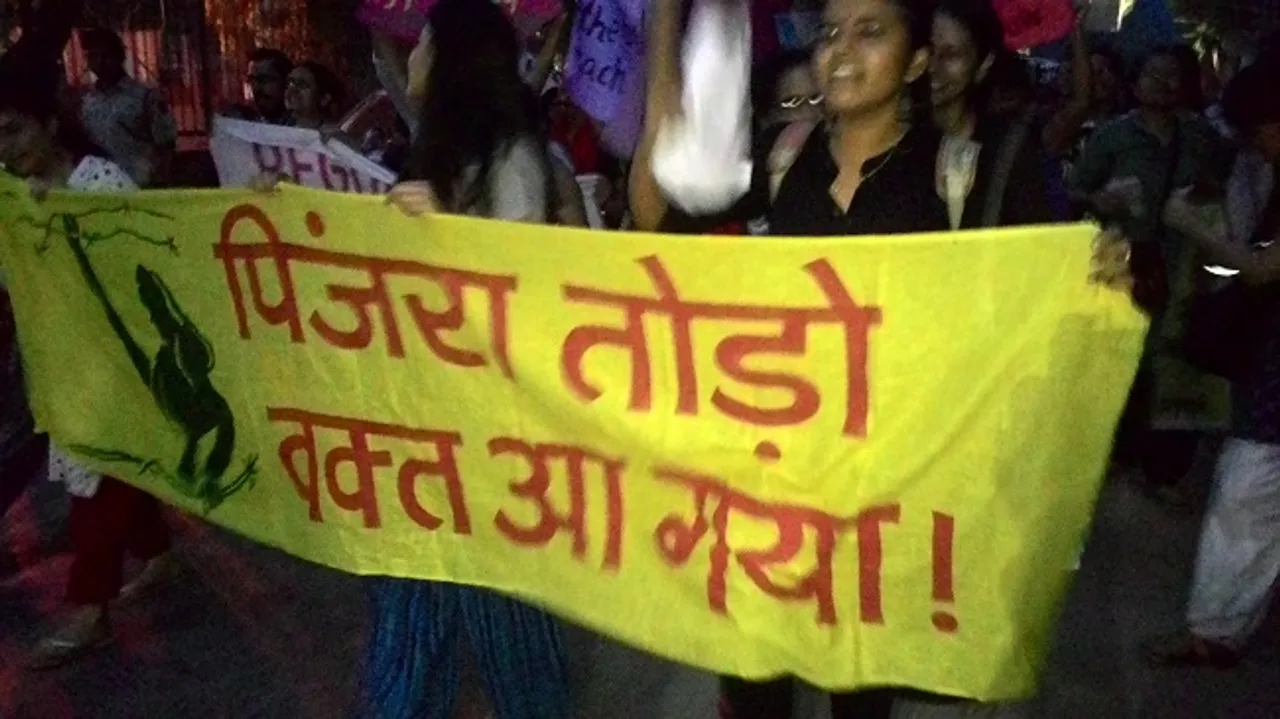 The ground rules for girls studying in Indian colleges hit a new low as the National Institute of Technology, Calicut, has come up with a sexist circular. The circular, released on Tuesday, says that strict action will be taken against girls found 'roaming with boys' inside the residential campus.
The strict action includes suspension and expulsion of the girl concerned from the hostel. Do take notice of the fact that only the girl is considered for the punishment and not the boy roaming with her.
The circular does not just question the dignity of the girl but also the innocent act of walking inside the campus by two adults between the age of 18 and 22 years. They are old enough to be called adults but not old enough to decide who they want to talk with and walk with inside the NIT campus.
NIT Calicut is going back in time instead of forward. Threat of suspension from hostel if a girl is found with roaming with a boy. pic.twitter.com/nhg5ijXNUu

— Kozhikoden Manyu (@abhimanyuma) November 23, 2016
"Hope we won't have to discipline those who enforce 'discipline' this way..." -Kozhikode DC on NIT Calicut. Read: https://t.co/SxlolUvDw0 pic.twitter.com/VrdH4CJMkg

— Breakthrough India (@INBreakthrough) November 24, 2016
https://twitter.com/carmagender/status/801488498725453828
Do we go to colleges to study or to be policed around morally by the college administration for every decision that we make and that does not concern the administration at all?
This year might have just broken the record of how many colleges indulged in moral policing against women.
In May this year, the prestigious Hindu College of Delhi University built its first ever women's hostel in campus after 100 years of its inception. While this may be looked at as an achievement, it completely killed the cause when the list of rules and regulations for women residents of the college came along. Right from 'dressing according to the norms of society', to higher fee structure, to curfew timings, to strict rules for night-outs etc, every regressive possible rule was in the circular.
The fight to change it is still going on as the college administration has postponed the date of admission of girls into the hostel.
At the Sri Sairam Engineering College of Chennai, a circular was issued just for female students, consisting of 22 most out-dated, patriarchal rules. "Should not bring mobiles, pen drives, sim cards etc.", "should not have account in Facebook, Whatsapp and other related types of this kind", and the clichéd "Should not talk to boy students," were some of the instructions.
Regressive college rules (pic credit- India Today)
A member of Pinjra Tod, Sabika Abbas Naqvi, rightly summed up the times in one of her recent talks at the Youth Ki Awaaz event, saying, "It has been three-and-a-half centuries since the idea of freedom, liberty, equality, fraternity, came in. And even after all that time, we are still talking on the same lines and on the same topics."
"Why is it so? Why is it that freedom is restricted to a very small part of society?" questioned Sabika.
She added, "The country is free but the women in the country are not. The universities take pride as free spaces for education, but women in these universities are not."