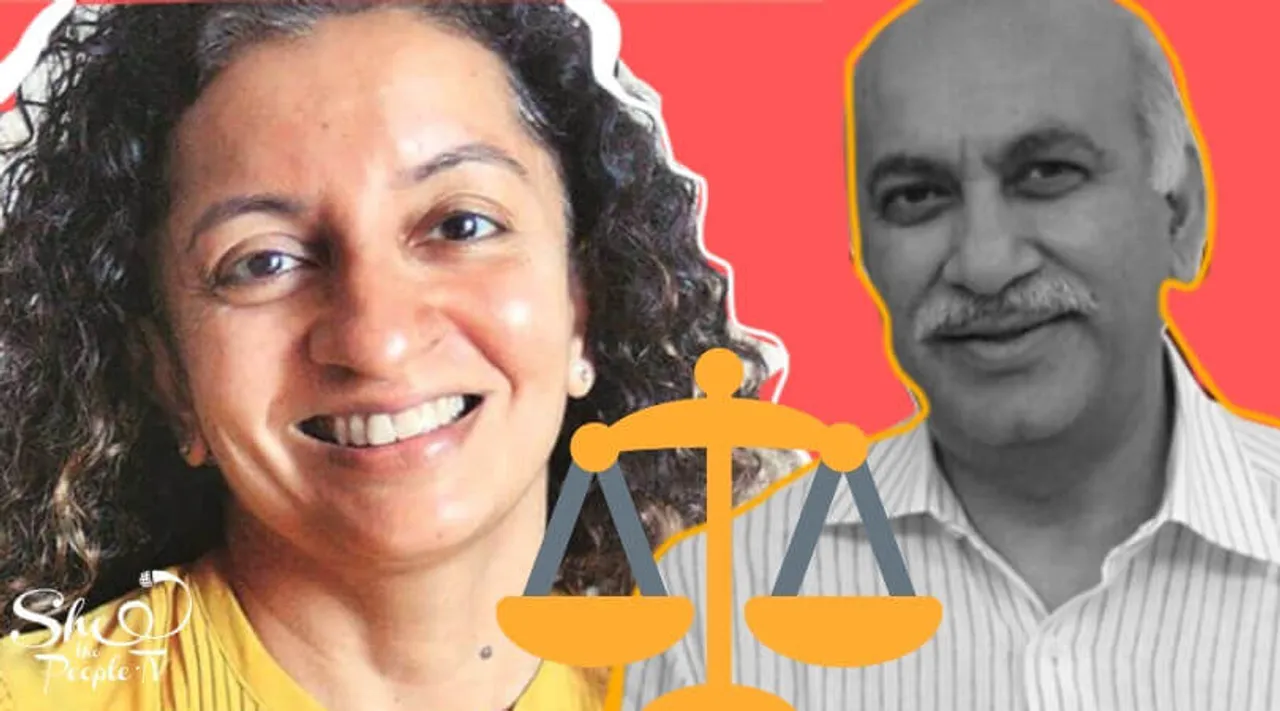 A Delhi court on Tuesday summoned journalist Priya Ramani in a defamation case filed by former Union minister MJ Akbar for allegations of sexual misconduct against him in the #MeToo campaign, ANI reported. Ramani is fighting against the minister's predatory moves and had previously written an article which revealed Akbar's misconduct against many women.
MJ Akbar's defamation case against journalist Priya Ramani: Delhi's Patiala House Court has issued summons to Priya Ramani as an accused. She has to appear before the court on next date of hearing on February 25. pic.twitter.com/oMlJd07PHY

— ANI (@ANI) January 29, 2019
After multiple allegations of sexual misconduct against him triggered widespread rage the media industry, Akbar resigned from his post as Union minister on October 17 in 2018.
Ramani was the first to come out and reveal in an article for Vogue in 2017 that a senior editor had misbehaved with many journalists including her. She later revealed MJ Akbar's name on Twitter.
Reacting to the news, Ramani tweeted:
Time to tell our side of the story :) https://t.co/q5H9jTZ4UJ

— Priya Ramani (@priyaramani) January 29, 2019
Akbar later filed a private criminal defamation complaint against Ramani, saying his name and reputation were tarnished on social media as the #MeToo campaign raged on in India.
He denied the allegations of sexual misconduct and termed the allegations as "false, fabricated and deeply distressing". The former minister said he was taking appropriate legal action against them. He had recorded the statement of six witnesses before the court. "Indeed there was immediate damage because of the scurrilous nature of these concocted and false allegations. I was attacked in my personal capacity about alleged and fabricated non-events allegedly done two decades ago," he had said.
READ: Through Her Latest Song, Bindu Subramaniam Supports #MeToo
Additional Chief Metropolitan Magistrate Samar Vishal said Ramani "has been summoned for February 25". On that day, she has to appear in person before the court. Or else, she can also challenge her to summons to the higher court.
Following Ramani's revelations, another journalist, Ghazala Wahab, opened up and revealed details of how Akbar abused her in an article in The Wire. Since then, multiple women have spoken about Akbar's sexual misconduct in public. However, he has sued only Priya Ramani.