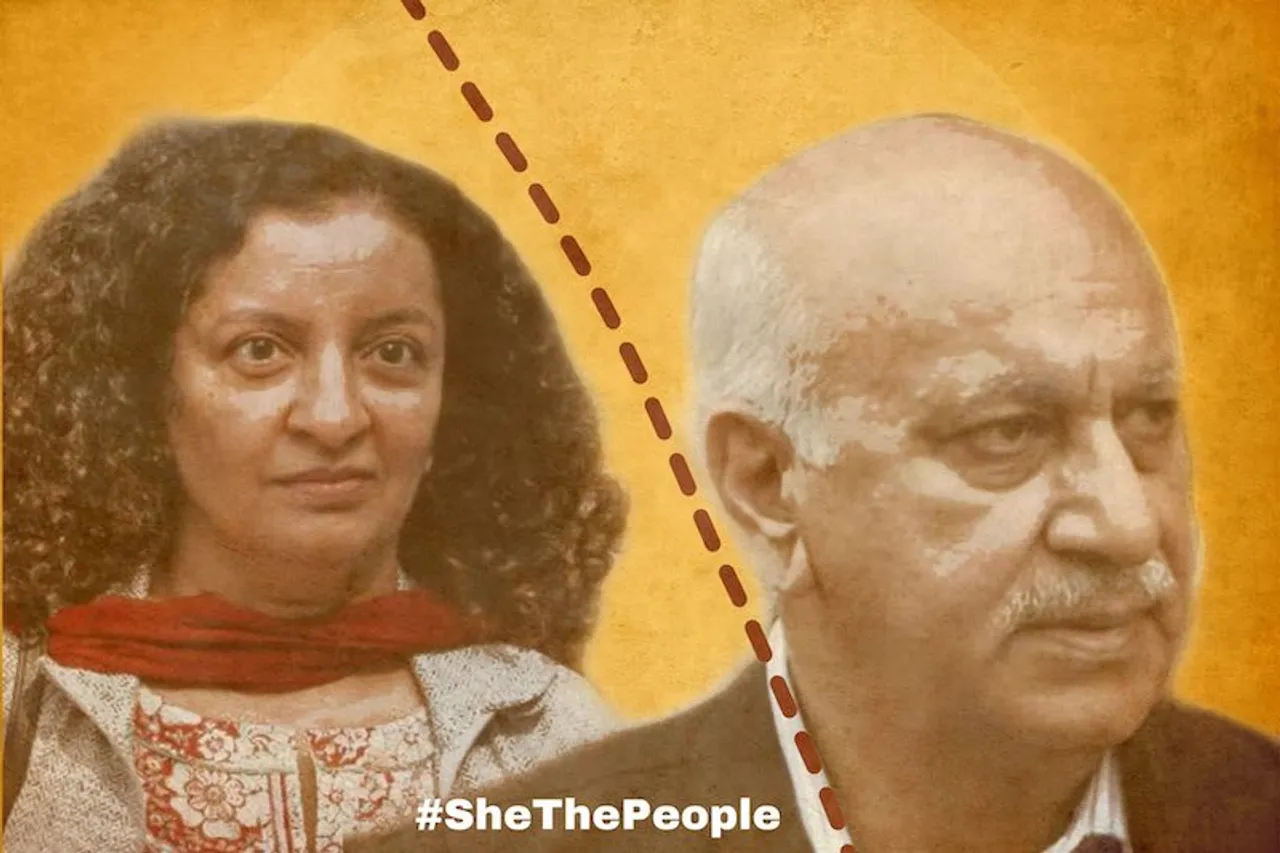 On Tuesday, Former Union Minister MJ Akbar submitted before a Delhi High Court that statements made by Priya Ramani against him were defamatory and also lowered his reputation. In addition to this, he also said that the statements were widely disseminated causing harm to his image.
Akbar's lawyer Geeta Luthra told the court that the former journalist had become the editor in a short period by his continuous hard work and nobody has ever cast any vilification against him.
Also Read: On the Day of Final Hearing, Delhi Court Transfers MJ Akbar-Priya Ramani's Case To Other Court
Former Union Minister Akbar's lawyer also cited testimonies of witnesses to prove Akbar's exemplary and perfect reputation which was according to Luthra being tarnished by Ramani's statements. Luthra further added that the allegations against her client are baseless and the careless and reckless claims have lowered Akbar's hard-earned reputation.
What You Should Know
MJ Akbar submitted on Tuesday that statements by Priya Ramani are lowering his reputation.
Akbar filed the defamation case against Ramani in March 2018.
Ramani had accused Akbar of sexual harassment in 2018.
Also Read: Priya Ramani's Friend Takes The Stand In MJ Akbar Defamation Case
The lawyer argued that no evidence on record including landline details, CCTV footage, parking receipts could confirm the allegations levelled against her client.
Priya Ramani-MJ Akbar Defamation Case
MJ Akbar, former Minister of State for External Affairs, filed a defamation case against Priya Ramani in March 2018 for accusing him of sexual misconduct. Akbar on October 17, 2018, resigned as the union minister after his name came up on social media during the '#MeToo' campaign raging in India. Akbar has always denied the allegations against him and has maintained that he hasn't been involved in any kind of sexual misconduct.
Two years ago Luthra told the court that Tweets by Priya Ramani are defamatory in nature. Also, back then as many as 20 women came forward and alleged Akbar of sexually harassing them during his journalistic days. The storm around the allegations raged during the #MeToo campaign.