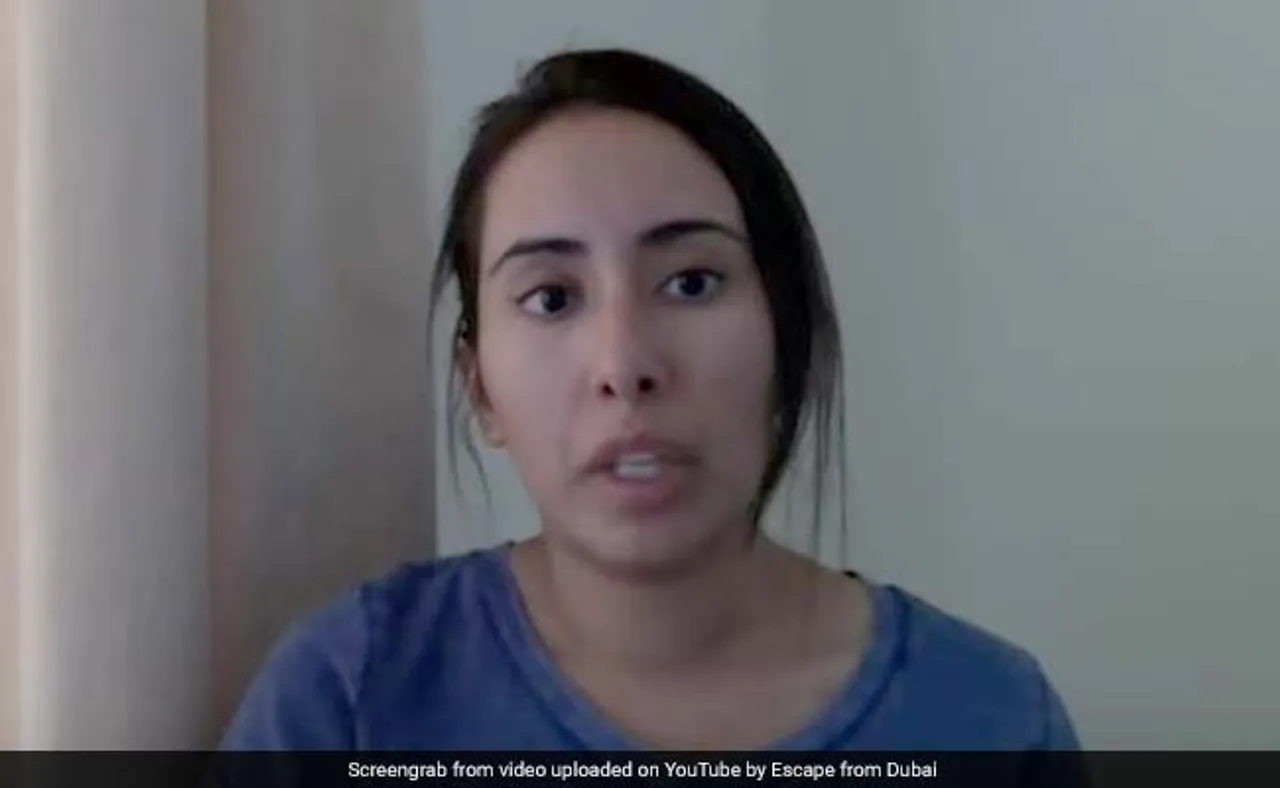 Dubai Princess Sheikha Latifa at home? After UN Human Rights Office asks for proof from the United Arab Emirates (UAE) that the Dubai ruler's daughter is alive, the royal family in a statement says that Princess Sheikha Latifa is "being cared for at home".
"She continues to improve and we are hopeful she will return to public life at the appropriate time," the royal family said in a statement. Princess Latifa, who went missing off the Goa coast in 2018, reappeared recently through recorded videos. In the videos, she accused her family of holding her hostage since she tried to escape in 2018. She went on to claim that she is being held against her will in a barricaded villa. Latifa is one of the daughters of Dubai's ruler Sheikh Mohammed bin Rashid Al Maktoum.
"In response to media reports regarding Sheikha Latifa, we want to thank those who have expressed concern for her wellbeing, despite the coverage which certainly is not reflective of the actual position," it said in a statement that came via the UAE embassy in London.
Her family has confirmed that Her Highness is being cared for at home, supported by her family and medical professionals: Dubai Princess Sheikha Latifa at home, claims Royal Family
Earlier, the US Secretary of State Antony Blinken told the BBC, "We take human rights seriously, we will closely monitor the situation. Across the board, with adversaries, competitors, with partners and allies alike... we take human rights seriously and the president has put it at the heart of our foreign policy and countries can expect us to follow through on that." Her recently surfaced videos has prompted global calls for a UN investigation.
Princess Latifa tried to flee the country in 2018 only to be detained by commandos in a boat in India. She later sent secret video messages to friends accusing her father of abduction, and saying that she feared for her life. In one of the recent videos, she can be seen saying that she doesn't know if she's "going to survive this situation."
"The situation is getting more desperate every day"

Secret messages, sent by Dubai's Princess Latifa Al Maktoum, reveal details of how she has been held in captivity, after a failed attempt to leave Dubai in 2018#MissingPrincess @BBCPanoramahttps://t.co/58qW4SHDAw pic.twitter.com/ILJseDc1JL

— BBC News (World) (@BBCWorld) February 16, 2021
In the recent videos, Princess Latifa says that she is at a "jail villa," reportedly located in the city-state in the United Arab Emirates. Her father, Sheikh Mohammed, also serves as the prime minister and vice president of the UAE. "I'm a hostage," Latifa, 35, says in one new video. "This villa has been converted into a jail. I can't even go outside to get any fresh air," she further says.
Feature Image Credit: NDTV