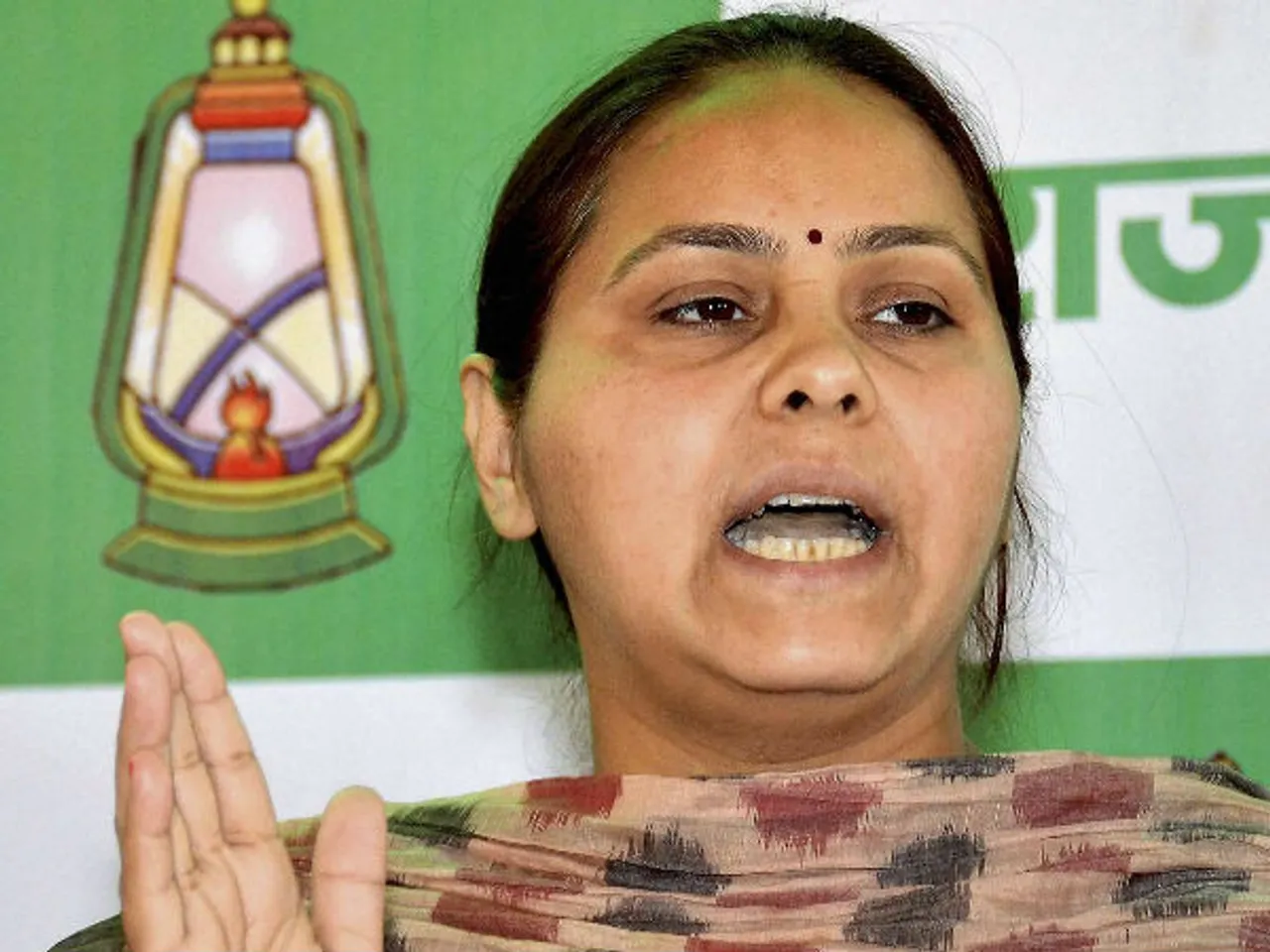 The Central Bureau of Investigation (CBI) conducted fresh searches at 17 places on Friday in connection to the Rashtriya Janata Dal (RJD) chief Lalu Prasad Yadav and his daughter Misa Bharti's involvement in the land job scam. The raid has been carried out at places linked to Yadav, his wife Rabri Devi and daughter Misa.
The raid has been conducted at locations like Patna, Gopalganj, and Delhi, among others. The raid is in connection with the scam wherein "undeserving" candidates were given jobs in exchange for land at a throwaway prove. In the FIR by the CBI, Lalu Yadav, Rabri, Misa and Hema, amongst others have been named.
This scam took place while Yadav was the railway minister. While candidates were being given jobs in return for land, these lands were prime properties that were taken over by companies linked to the Yadav family. The CBI has also acquired testimonies from a few candidates.
---
Suggested Reading: Lalu Yadav's Daughter To be Quizzed Over 'Proxy' Properties
---
Misa Bharti Land For Job Scam
A preliminary enquiry on this has been initiated by the CBI. This raid comes weeks after the RJD leader was granted bail in a fodder scam case. He has been convicted in four other cases of the scam and is accused in the fifth case. The scam amounted to Rs 950 crore and involved withdrawals from the public funds from government treasuries across the districts of Bihar. He was sentenced to 14 years and had to pay the penalty of Rs 60 lakhs.
Who Is Misa Bharti?
She is the daughter of Lalu Prasad Yadav and Rabri Devi. In 2014, she contested the Lok Sabha seat from Pataliputra but lost to the RJD rebel Ram Kirpal Yadav, who then joined BJP.
Born on May 22, 1976, she has done her education from MGM Medical College and Hospital in Jamshedpur, Jharkhand. She is married to Shailesh Kumar and has two children named Gauri Kumar and Durga Kumar.
As per her Twitter account, which has more than 275 thousand followers, she is a "Member of Parliament-Rajya Sabha, RJD. Doctor. Feminist. Rationalist. Socialist. Follows religion, but not blindly. Born in revolution, born for revolution."