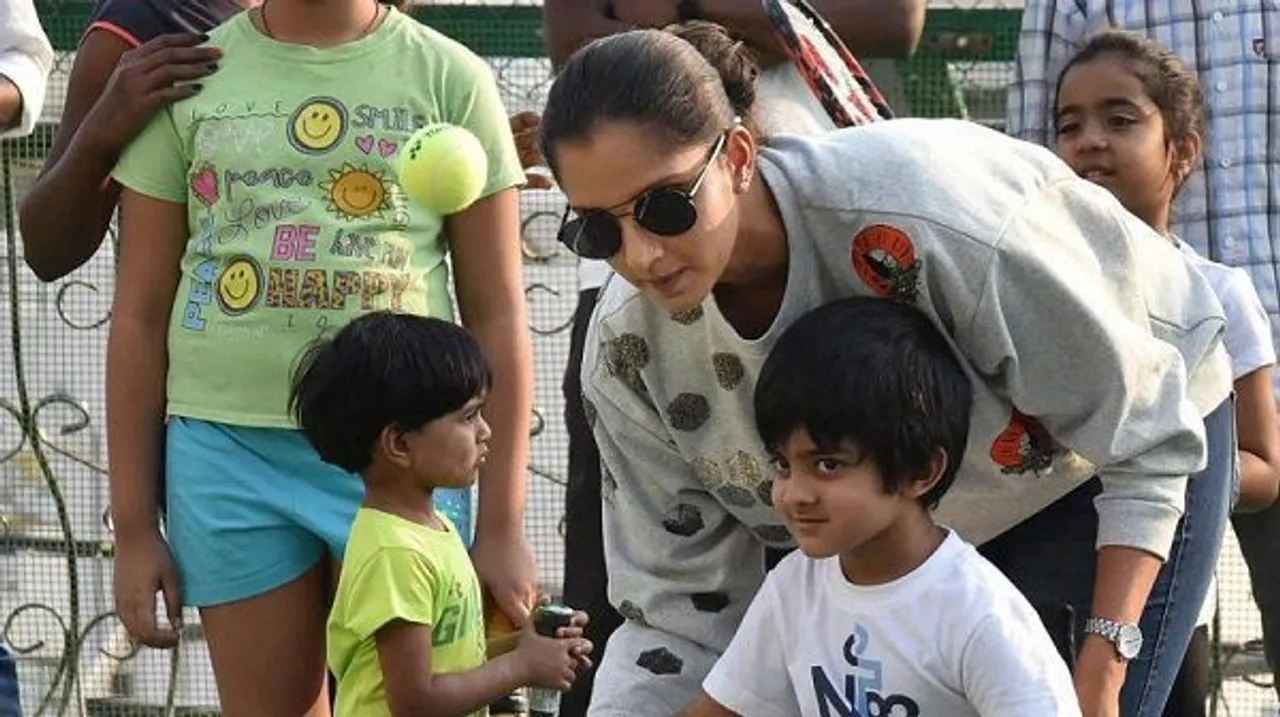 Stars are quirkier every time they have something new to announce. So, when Tennis champion Sania Mirza and her cricketer husband Shoaib Malik decided to share the news of their pregnancy, they chose Instagram. On Monday, they posted a message on their respective accounts announcing the the arrival of #BabyMirzaMalik. 
Check out the post here:
It is a cryptic yet beautifully articulated message that suggests one new addition to their family. Sania wrote "#BabyMirzaMalik " on her account while husband Shoaib wrote "#MirzaMalik".
In no time the posts went viral, and friends and fans couldn't be happier. Congratulations started pouring in.
Sania, who earlier said they wanted a daughter, reiterated that her child's surname would be Mirza Malik. The three-time Grand Slam doubles winner is expecting a baby now.
"Today I will tell you a secret. My husband and I have spoken about it and we have decided that whenever we have a child, the child will have Mirza Malik as a surname and not just Malik. So that's where we stand as a family including my husband. He actually wants a daughter," Sania said during a panel discussion on 'Gender Bias' at the 'Goa Fest 2018'.
READ: Sania Mirza's Career's Greatest Achievements
Her most recent appearance was on the WTA Tour which was at the China Open in Beijing in September. The 31-year-old who has been suffering from a painful knee injury since October, has been replaced from number one in the world doubles ranking -- the first for an Indian woman -- to 24. Following her knee injury, she wasn't able to take part in the Australian Open late last year.
Further, Sania's father and coach Imran has confirmed the good news agency PTI the NDTV reported. Imran has also added that the baby is due in October.
The pair got married in April 2010 in Hyderabad. This is their first child, eight years after the marriage.
Also Read: Ace Against Odds: The Sania Mirza Story