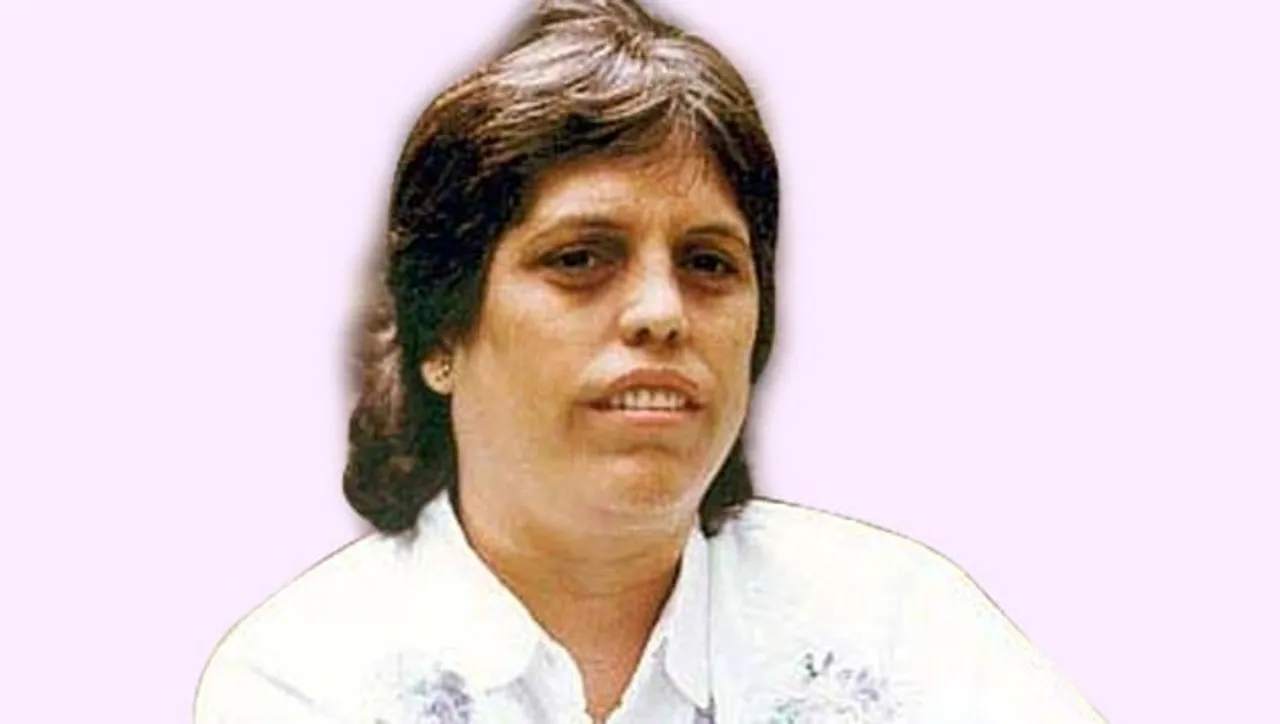 The selection process of the head coach of the India women's team seems to have become a tug of war between Diana Edulji, a member of the Committee of Administrators, and CoA chief Vinod Rai. Edulji noticed a certain discrimination in the industry and decided to call it out. She has pointed out an imbalance in the power of the captains of men and women's team respectively.
In her view, if Virat Kohli has the power to send text messages to BCCI CEO Rahul Johri to voice his opinion, why can't women cricketers like Harmanpreet Kaur and Smriti Mandhana write emails to the board requesting that Ramesh Powar continues as coach?
In a committee meeting where former India captain Kapil Dev, former opener Anshuman Gaekwad and former women's Test player Shantha Rangaswamy have agreed to come on board to be part of the ad-hoc panel to select the next coach on Tuesday (December 11), Edulji stated in a letter to BCCI officials: "Virat did not accede to Kumble continuing in spite of the CAC (Cricket Advisory Committee) saying so, then why don't these two players (Harmanpreet and Mandhana) get what they feel is best for the team," CricBuzz reported
READ:Heartbroken Mithali Raj Says Her "Patriotism Is Being Doubted"
She stressed upon the fact that if Virat Kohli has a say into the state of his dissatisfaction with Anil Kumble as coach and to ensure Ravi Shastri was considered, why can't Kaur and Mandhana do the same?
Edulji exchanged emails with CoA chairman Vinod Rai that read: "The captain (Harmanpreet Kaur) and vice captain (Smriti Mandhana) have requested their choice, so why can't we respect their choice till we get clarity on the committee? We can go ahead and continue with the same coach. The views of the two senior players must not be ignored."
Rai replied to Edulji, "If it is a question of respecting opinions of senior players, then why not respect the opinion of the senior-most player - in fact the ODI captain (Mithali)? What I cannot understand is why some members of the team, or any other person advising them, is against having an internationally-acclaimed coach. Don't we seek to upgrade the team from the plateau that they keep hitting in international games?"
Edulji then wrote back saying, "They were truthful in expressing their views, unlike Virat who frequently sent SMSes to the CEO on which you acted and there was a change in the coach. There too, I had objected and my dissent is recorded. Kumble, a legend in his own right, was subjected to loss of face and made to look like a villain. He was gracious enough to move on for which I respect him," Indian Express reported.