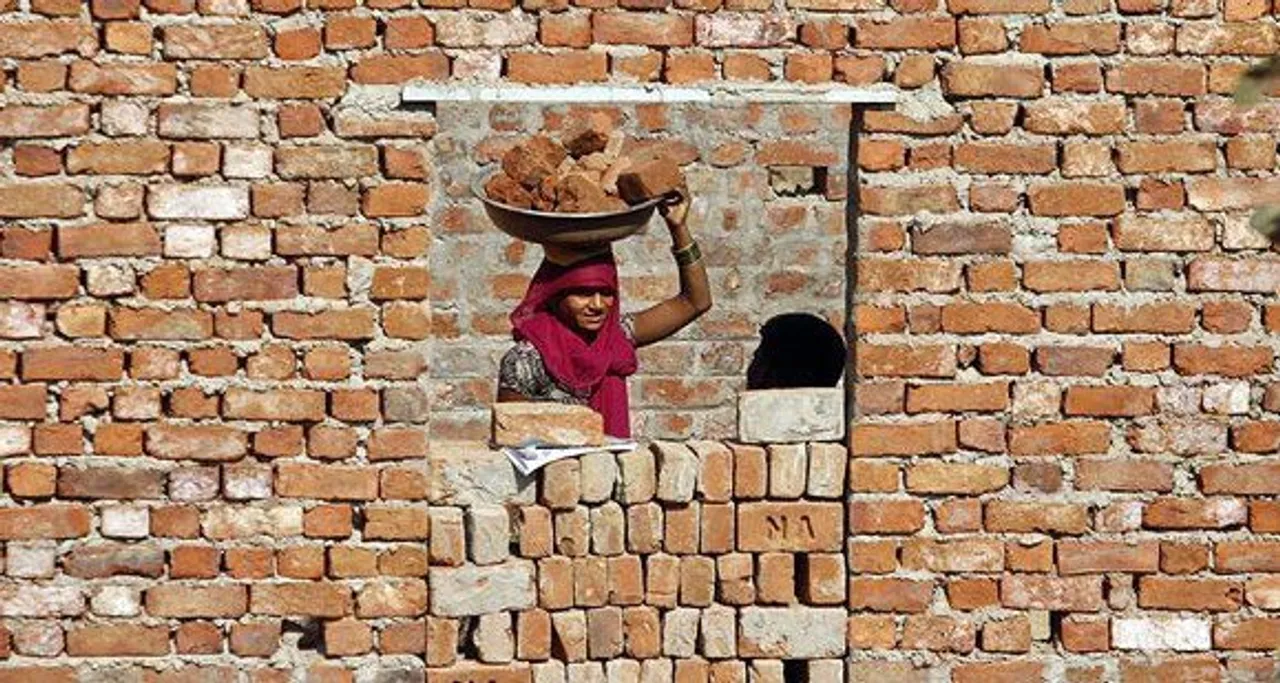 If you grew up in India, doesn't matter which state or district, you have seen physically frail looking women construction workers building roads, railway tracks, airports, and offices. It makes you wonder how these skeletal women work round the clock, doing physical labour and taking care of their children.
According to a report by Reuters, about 20 percent of India's 40 million construction workers are women. These women, who work just as hard (if not more, being the primary caretakers of children and household duties,) and face double the problems. According to the same report, these women are less recognised than their male counterparts. They receive lower wages and often prone to safety hazards and sexual harassment at work.
Martha Chen of the global network Women in Informal Employment: Globalising and Organising told Reuters, "There are two types of construction workers - those living in the cities, and those who are migrants. It is the migrants who have a harder time…They have no community, except the other workers. Their living conditions are much worse. They have no water supplies and toilets, and nowhere to leave the children when they work."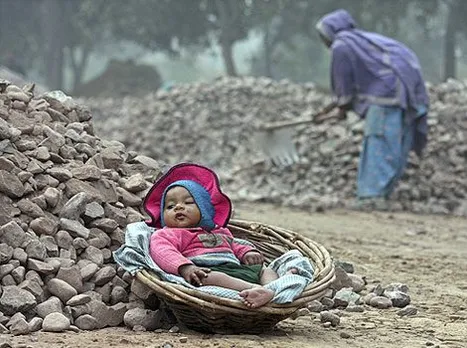 Woman Labourer's child at the construction site
Picture By: Hindustan Times
Kamlesh, 30, one such worker told her story. She was recruited along with her husband to work on a site in Delhi. She was initially thrilled to be leaving her draught prone village, but soon realized that her new life wouldn't be any better. She revealed, "I didn't realise how low the pay would be, how we would be living and that I wouldn't see my children much. The men always complain that we women are weak and don't work fast enough, but that's not true. We work just as hard."
The construction workers that work on public and private projects are recruited from villages by contractors who employ them. The contractors are responsible for accommodation and transport. They are also the ones who decide their pay and working conditions.
Priya Deshingkar of the Migrating out of Poverty Research Consortium, a programme run from Britain's Sussex University told Reuters, "On construction sites, there is a lot of harassment of women workers by the agents. They are making passes at them, lewd comments and may try to touch them or even physically molest them… Women are in a highly vulnerable situation because they are constantly harassed by the agents but they can't tell their men about it because they feel that they will be ex-communicated or punished by their husbands for behaving in a way that attracts this attention."
However, things are making little progress in some parts of the country. Some organizations like SEWA (Self Employed Women's Association) are trying to do their bit in improving their conditions. SEWA has formed a cooperative of female labourers  Ahmedabad, Gujarat , where they are given on-the-job training to develop skills ranging from cleaning, carrying and shoveling to masonry, carpentry and plumbing.
Even though much more needs to be done to put a dent in this huge wall of discrimination, such efforts by NGOs are commendable and need to be adopted by the government as well.
Rediff>
ORIGINAL SOURCE: Reuters