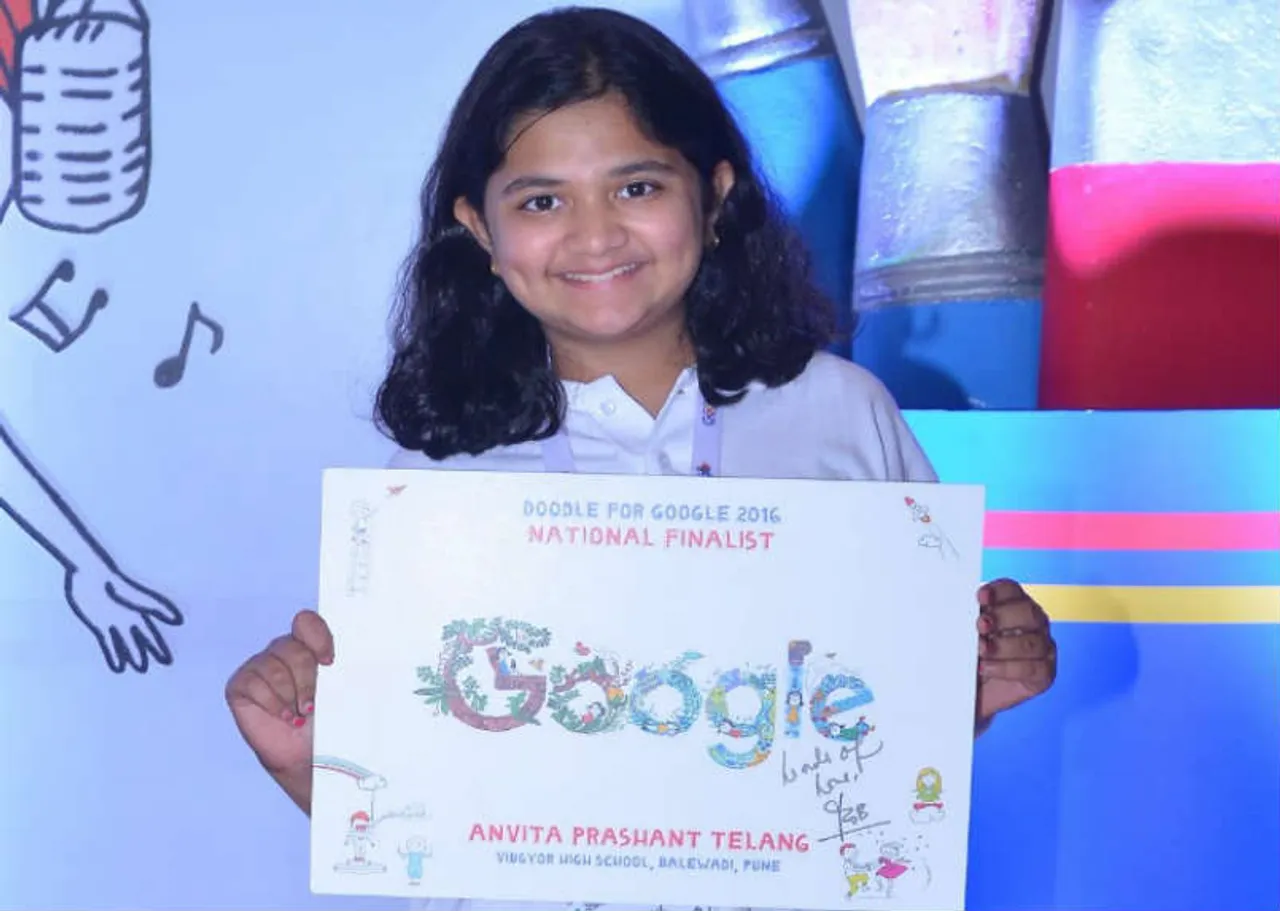 What could be more beautiful on this year's Children's Day special than a kid herself represents the Google Doodle through her cheerful and lively drawing? Yes, Anvita Prashant Telang from Pune is the girl; whose Children's Day designed Google Doodle is taking glances at every screen in the world.
Continuing the tradition of featuring Google Doodle by winner for its Doodle 4 Google contest, the birthday of India's first Prime Minister, Pandit Jawaharlal Nehru, also known as Bal Diwas was celebrated by the Google at its best.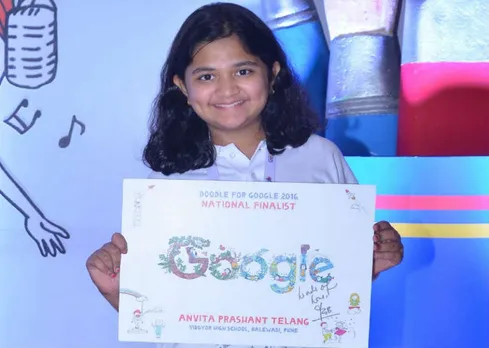 Anvita Prashant Telang from Vibgyor High School, Pune won D4G Contest. Photo credits- bgr.in
Anvita is the sixth standard student from Vibgyor High School in Balewadi, Pune.  She had submitted her drawing for the contest organized by Google Doodle on this year's theme, which says, "If I could teach anyone anything, it would be…"
Although there were several Doodles entries which came from over 50 cities across the country in D4G competition, but 11-year-old Avanti made it by winning the first prize out of 12 contestants, who were shortlisted as national finalists.
Filled with vivid colors, aesthetically designed Google-Doodle by the 11-year-old spreads an excellent message,  where Anvita says, "Enjoy Every Moment".
She also serves a piece of scintillating advice which is absolutely a must-read and follow-the-same message for everyone, i.e. "In the current stressful times, greatest joys of life are often hidden in simple things, thus I would like to teach everyone to take time to enjoy every moment of life and appreciate the simple things around us."
(With inputs from Google)