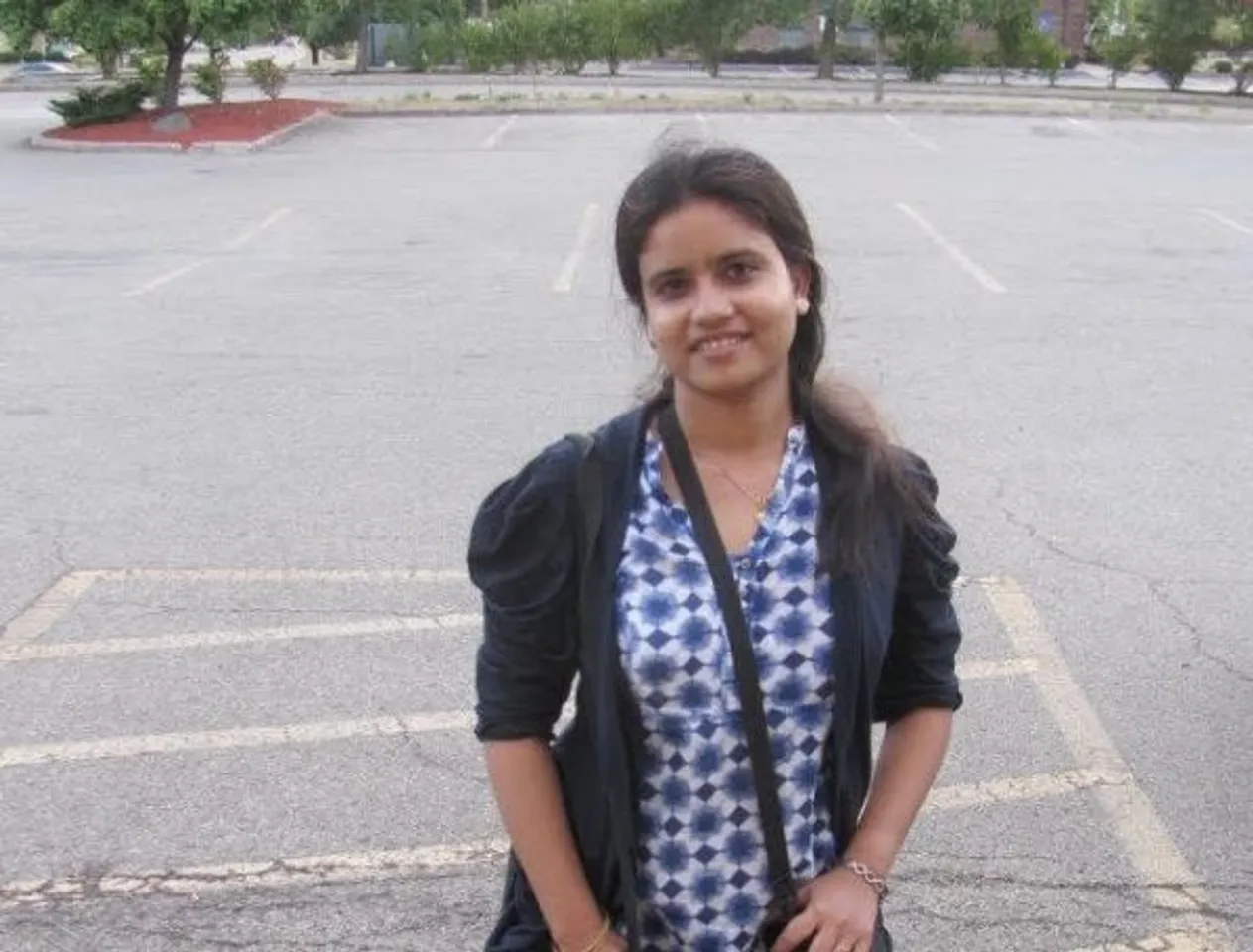 Sometimes, a hurdle is all you need to get a better perspective in life and push you towards a new beginning. Kolkata-based Sahida Khatun's journey towards becoming an entrepreneur is one such example. She is not only creating an open space for learning of science and technology through Ratq Science & Tech - an online learning and solution hub, but also working towards building safer spaces for children in the country through her #BachchoKoBachao campaign.
SheThePeople.TV spoke with Sahida Khatun about Ratq Science & Tech, the #BachchoKoBachao campaign, women in science and tech, and more.
What led to Ratq Science & Tech?
I started my career as a software professional in 2007 in a very reputed software consultancy firm in India. I was hard working, ambitious and attained a leadership position within five years. In October 2013, I, suddenly, lost my father. I was pregnant at the time and went through serious a mental trauma. I wanted to take a break and do something more meaningful. In 2015, I left my job to give more time to my nine-month-old son. At the same time, I started doing online Executive MBA and shortly got an opportunity for remotely doing consultancy for a US-based client.
In 2016, I gave birth to my daughter. Soon after, I started finding it extremely difficult to balance work and family. I wasn't entirely satisfied with my work, too. This was the time I realised I need to do something more. 
It was during my MBA that I came to know of the large skill gap in the IT industry of India. I thought if I can start with some online video tutorials surrounding latest technologies, I can probably contribute on minimising that gap
In May 2018, I finally started with a YouTube channel with the demo of some productivity tools that any small business can use to automate their process. I had also started exploring Blockchain technology which has a huge potential -- from resolving the global water crisis to improving our public health care system. Finally, I registered my company in January this year as a proprietor firm focusing on online tutorials, research and experimental development.
Tell us more about Ratq Science & Tech's functioning.
The main functionalities of Ratq Science & Tech are: online tutorials & courses, open source projects and free productivity tools, research and POC on Blockchain for humanity. Currently, we are researching on "How a Blockchain-based smart reporting app can be built to make schools safer".
How did you develop your interest in the field of science and technology?
I have had a thing for exploration ever since childhood. I pursued my B.Tech. in Electronics & Communication and started my career as a software professional. I found science is all about exploring and deriving the solutions. Technology is the application of that concept. So, it has always been my area of interest.
I strongly believe in "Why memorise it when I can derive it?" 
How has the digital world played a role in this journey?
The moment I started doing online MBA and working remotely, I found so many things can be achieved through the digital world. Ratq Science & Tech. is an online learning and solution hub. Our online tutorials are not only available on YouTube, the courses are also designed for other online learning platforms too. I have been associated with Hyper-ledger groups who are working on Blockchain for social impacts and health care across the world.
We have regular online meetings, zoom calls etc. Our open source projects in Github are available worldwide. We are also using Research Gate and SSRN to research and publish our papers online. Of course, social media like Twitter and LinkedIn are there to do the campaigning and lead generation. 
I can proudly say the digital world has played a lead role in my journey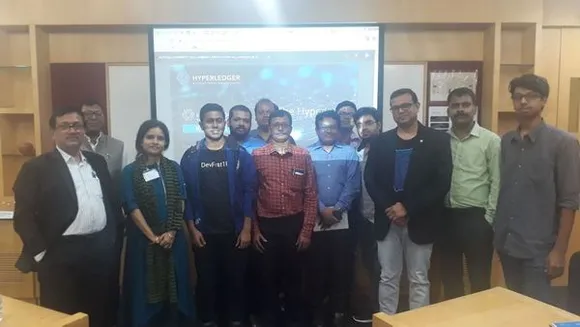 Ratq Science & Tech is about "exploring the value of science & technology to make a positive difference". How did your experiences shape this ideology?
For me, the main motto of digitalisation is the elimination of paper-based system and adopting an error-free one. For instance, I have attended many business conferences and meet-ups, where I have seen people still carry printed business cards. I strongly believe when you are carrying a smartphone, you don't really need those printed business cards.
You can carry an image of QR code encrypting the details of your business card in your phone. People carrying a smart phone can easily scan it and it will automatically get saved to your phone contacts and eventually in cloud. That's how we can save lot of paper. Won't it be a real positive change? We need to educate people and create more awareness on it. 
My idea is to start small and still make some positive changes
You also started the #BachchoKoBachao campaign "to empower parents for the Nobel cause of creating an environment of safety and trust in schools". Please tell us more about it.
At the age of five, I had to live without my parents in a relative's house for my schooling. I faced several forms of violence at the time - it impacted me to such an extent that I still cannot come out of it. This is one reason why I always felt the need of better parental engagements in early childhood days. In December 2017, I came across a news stating "a four-year-old girl was sexually assaulted in a very reputed school of Kolkata".
Similar kind of incidents in other schools were also reported. Being a mother of two kids, it terrified me. I started researching and found frequent news about children getting raped, molested or even killed on school premises across the nation -- most aged between 3-6 years. I also noticed research and awareness on this issue is really low. So, I thought of staring a campaign so that both parents and schools can jointly address the issues related to school safety. Eventually, it would help develop a sense of security and trust in our children.
In August, I got selected by change.org to undergo its women empowerment program #SheCreatesChange. I came across an amazing community who helped me to fine tune my campaign, select the correct decision makers and strategies to run it effectively. I have asked the Birla Group Schools to mandate 50 per cent parent members in the safety committee of their schools.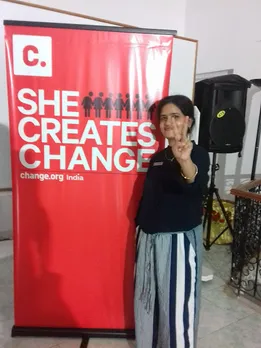 Sahida Khatun
What more can be done to create a safer space for children?
First of all, we are not open enough to discuss and address these issues. We often discuss about budget and election, but we don't discuss enough about issues like domestic violence and child abuse where our citizens have much more responsibilities to stop it. Every 15 minutes a child is getting abused. Safety of children should be the top most priority in our country. 
We need to work on creating more awareness and come up with better reporting mechanism at home, schools and other areas
What were the challenges you faced, or still face, in your journey as an entrepreneur and as an advocate for social change?
Being a mother of two kids, I often find it difficult to balance between work and family. To solve this, we learned to practice true co-parenting to take care of our kids. So, from making them ready for school to making them ready for bed, I can share lot of responsibilities with my husband.
People don't accept women entrepreneurs easily in our country. We need more women in this field and I am contributing my bit towards this. Coming to social advocacy, sometimes people think that I must be connected to an NGO and that's why I am doing it. It's very hard to make them understand that it comes under our fundamental duties and anyone can work for any issue they deeply relate with.
I am a woman entrepreneur in the field of science & technology - that itself is a challenge  
Who are the women that have inspired you?
Women with progressive ideas and those fighting for women's empowerment inspire me. My mom is one of them. She is a simple village girl, got married early in a very conservative family. However, almost three decades ago, she thought of investing more money for her daughters' education than in their wedding. Now, as a part of #SheCreatesChange community, I come across wonderful women who are a great source of inspiration,.
We are four sisters. We have all done masters in our related fields, married men of our own choices and pursued a career of our own calling. My mom has been instrumental in shaping our thought process in a progressive direction
Being an entrepreneur and a leader yourself, how do you think women entrepreneurs can imbibe innovation and maintain originality at the same time?
They should imbibe innovation wisely without losing the originality. For example, some women entrepreneurs have really good verbal communication which they have used to convince people and have really great local consumer base. Now, they may not be comfortable with passive mode of digital marketing/email marketing. But digital marketing can help their business grow exponentially. To make their digital marketing more interactive, they can arrange for video webinars to demonstrate their business to their potential customers.
What advise would you give younger girls about building a career in science and technology?
Learn to build good concepts on subject matter. Google is always there to help you. Learn to derive. Polish your researching and exploring skills. Build a habit of learning new things and take up challenges.
When we talk about women in science and technology, there's a lot we, as a country, need to work towards for young girls who want to make a career in this field. What measures do you suggest in encouraging more girls in the field?
Teach them to learn from their failure: girls always have the fear of failing and the fear of getting judged or getting trolled every time. Teach them to ignore those and learn from failures. Share stories of successful women scientists and engineers to inspire them: regular publication on TV, magazines or digital platforms will help. Push them towards learning and trying new things: Conduct online/offline workshops.
What would you like to advise aspiring women entrepreneurs?
Start with something that you are passionate about. Think what value you can add to society through your passion/business. Be ready with plans and roadmaps for, at least, one year. 
Some ideas may not work but it will help you to come up with better ideas. So, don't quit, keep trying. Eventually, you will learn but never lose.
Also Read: Rocket Women Aims To Inspire Girls To Consider STEM: Vinita Madill