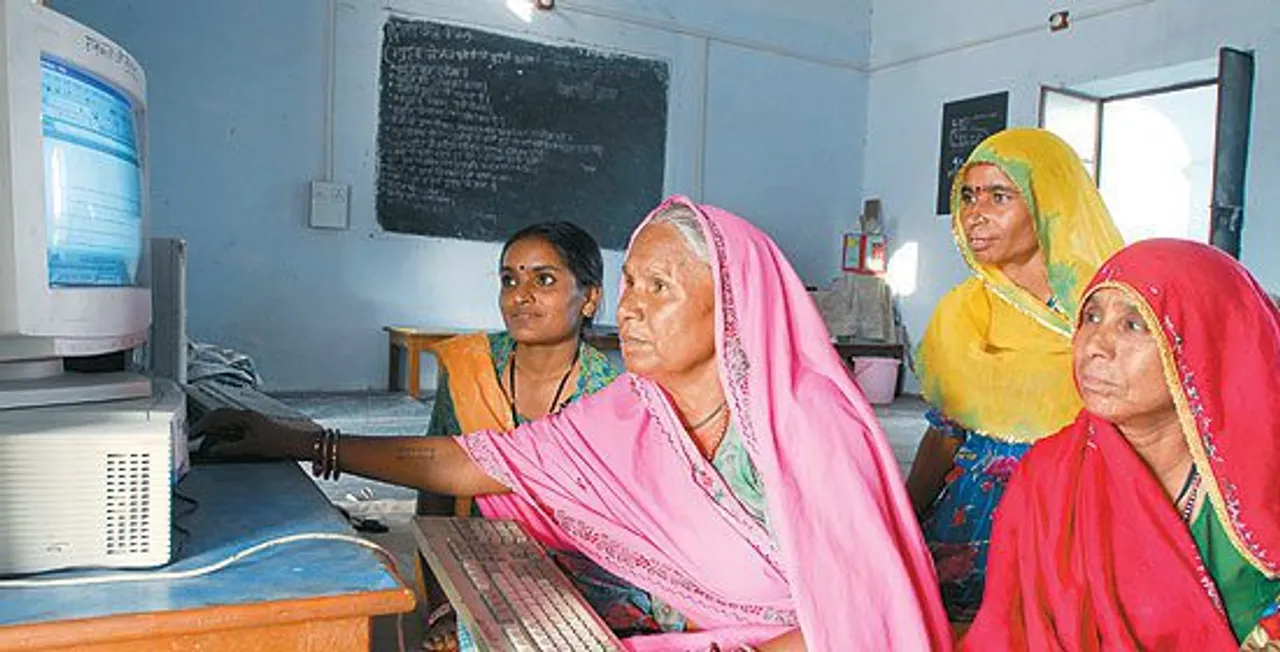 Norti Bai isn't your everyday sarpanch, she is a pioneer. Having led a village in Ajmer in the state of Rajasthan out of its woes over five years of a revolutionary term, it's safe to say that this woman knows her stuff.
Her rebellious streak first showed itself in 1981, when she refused to settle for unequal wages for male and female laborers. While the men made 7 rupees per day, the women took home 3 rupees for the exact same work. She took this matter up legally and went on to win it. Soon after, someone recommended that she enter the world of information technology, to back up her resolve for bringing change. She took to the idea almost immediately, and decided to embrace a concept that was unheard of at the time.
A class 5 graduate, she took on the machine without even knowing the language it tried to assist her in. But she was relentless. Learning the alphabet just to see what every letter corresponds to in Hindi, she soon began to master the skill. She acknowledged the power housed within technology, to help her in her endeavors, and deemed it a worthy cause for her village. She set up computer training classes for girls in the village.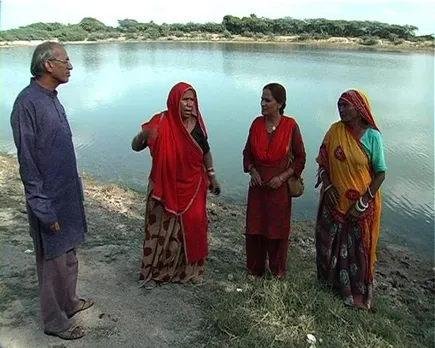 Norti Bai Picture
By: NDTV
"Women generally avoid sending girls to school after fifth or sixth standard. But they send them to me and I teach them the basics of the computer," she said to BBC. She used the medium to map out all the water resources- tube wells and ponds- in 11 villages, which was a step towards dealing with the water crisis in the state.
And enlightenment hit, when she decided to contest for elections for her village. Upon seeking instructions and learning that anyone is allowed to contest, as long as they don't use the government's money to campaign, she took the decision that changed her own life and many more. An NDTV article summarizes her term, where she successfully fought the local land mafia to get a hospital constructed, ensured computer classes for girls in the local school, and had more than 3,000 trees planted by locals who were hired and paid for by the rural employment MNREGA scheme.
And now, this super achiever might be out of a job due to no fault of her own.
A new state government ruling is in the pipeline to mandate a minimum educational qualification up to class 8. This shall invalidate the candidature of almost 75 percent of the incumbent office holders in this grass-root form of governance.
While this rule may make sense at the state and central levels, at the grass-roots level, it may create unnecessary barriers to good governance.
For the current set of aspirants, back in their day, education wasn't as accessible as it is today. In fact, Rajasthan still has a literacy rate of just 45 percent.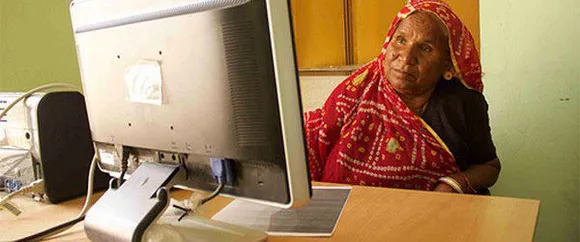 Woman Sarpanch: Norti Bai
Picture By: Digital Empowerment Foundation
This will exclude the excluded even more. This move is anti-poor and anti-Dalit. If you were not able to go to school in your childhood but you wanted to, the government is ensuring that you are being punished for it now. It's unconstitutional. It takes away every one's fundamental rights to stand for elections," said Nikhil Dey, a famous social activist who is a strong critic of the ruling.
As for Norti Bai, her 50 year experience with her village trumps a formal education fair and square. "I have done that kind of work in 50 years that people who are educated could never do, after all you have to live in people's hearts. Those who are poor themselves they understand the plight of the poor and they can work for the downtrodden. The government should think before they exclude people like me from Panchayat elections," says Norti Bai to NDTV. 
Nearly one lakh panchayats will go for electuions in Rajasthan between January 16 and 30. The executive order has to be cleared by the state legislature within 6 months of its next session, which starts in March. What is noteworthy, is that this sort of a mandate doesn't even exist at the state level, where nearly 23 MLAs do not have a  class 10 certificate. It now remains to be seen whether the credentials of leaders like Norti Bai crumble in the might of political barriers. What is certain though, is that the movement is gaining enough mileage to not go down without a fight.
Original Source: BBC.co.uk,  NDTV.com
Outlookbusiness.com>