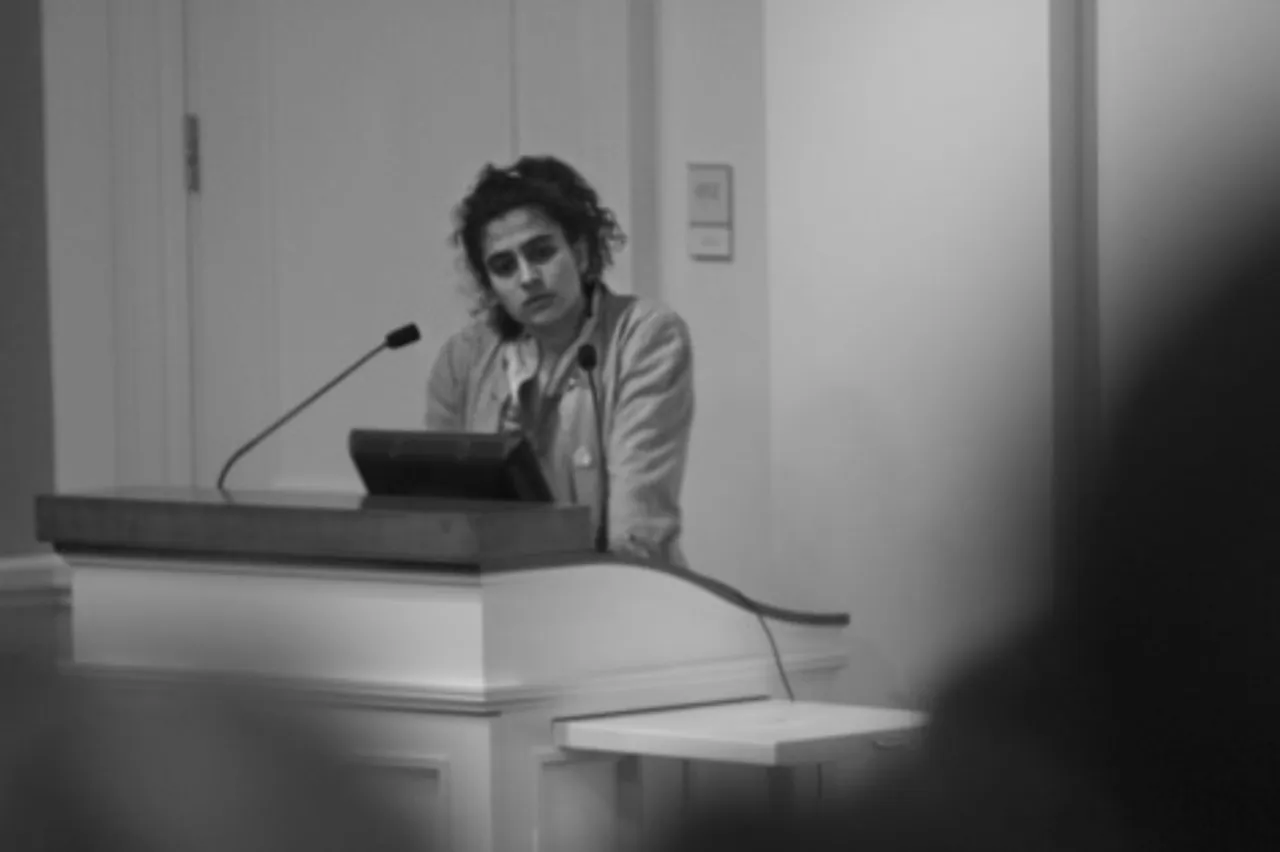 By Amrita Paul, Content Writer, SheThePeople.TV
We live in the 21st century and yet conversations pertaining to female health and menstruation are observed behind closed doors or through hushed scopyes. Many women and young girls in our country don't have access to proper sanitation let alone sanitary pads, which are frequently advertised by young actresses in white pants apparently feeling unrestrained and empowered during their flow. There is no experience of inclusion but if we let it, this single biological process could, unify women across ages and societal stratas'. Create a feeling of belonging, a place of comfort and respite.
And Kiran Gandhi, the feisty young drummer who ran and completed the London marathon on her periods, with her "period blood running down her legs", I feel, did just that.
 I thought, if there's one person society won't fuck with, it's a marathon runner. 
Kiran writes in her blog, "I got my flow the night before and it was a total disaster but I didn't want to clean it up. It would have been way too uncomfortable to worry about a tampon for 26.2 miles. I thought, if there's one person society won't fuck with, it's a marathon runner. If there's one way to transcend oppression, it's to run a marathon in whatever way you want. On the marathon course, sexism can be beaten. Where the stigma of a woman's period is irrelevant, and we can re-write the rules as we choose. Where a woman's comfort supersedes that of the observer."
Looking back, Kiran, who is also a recent MBA graduate from Harvard Business School tellsshethepeople.tv that the best responses she has received since the event are from girls in Pakistan and Croatia telling her that this act incited conversation about the problems around stigma in their own classrooms.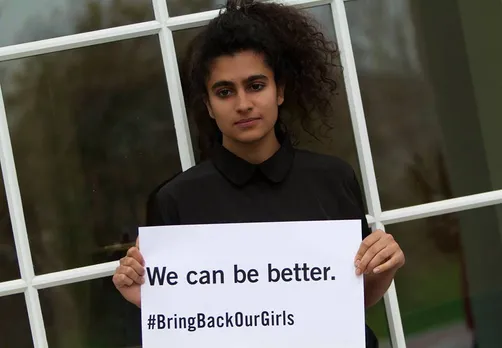 Kiran Gandhi
She says, "And a woman who emailed me a screen shot of her whatsapp chat to show me that for the first time, she was able to tell her trainer that the reason why she doesn't show up to the gym a week each month is that she is afraid of training one her period. His response was awesome and supportive - he designed work outs for her that enable her to still train without causing pain. Thus is the need for open, honest, natural dialogue around periods."
As a young Indian girl growing up in Manhattan, New York, the Spice Girls and Power Rangers helped Kiran understand her own power. She recalls, "Once I dressed as the Red Ranger for Halloween. I showed up to a party (we were 4 years old at the time, it was the building party for kids, in Manhattan), and my two best friends who were twin boys got mad that I didn't dress as the Pink Ranger, who was a girl. But I told them that the red one had all the power that he was the leader, and if I wanted to be him I could. Since it made them so angry, even from a young age, I noticed that gender roles are a very tense subject in our society."
Kiran graduated from Georgetown University in 2011 with a double major in mathematics and political science and a minor in women's studies. After her graduation, she got a job in Los Angeles as Interscope Records's first-ever digital analyst. Combining her passion for mathematics and music, she tried to analyse and understand music consumption patterns on Spotify and YouTube, predict trends in sales depending on these new volume metrics and create an internal system to help the label could understand the success of an artist online. In 2013, she also teamed up with artist M.I.A and began touring with her internationally.
In 2013, she also teamed up with artist M.I.A and began touring with her internationally.
While many find it difficult to juggle academics and their cultural interests, for Kiran the transition from one to another and back, has been rather seamless.
It is important to follow two very distinct passions and embody their intersection simply by your very existence
She adds, "It is important to follow two very distinct passions and embody their intersection simply by your very existence. Imagine how much science has affected the arts, and how creative processes learned from the arts can affect science. Living in both worlds can help shape your ideas, and help you push boundaries."
Kiran also lives by the self-taught ideology of atomic living, which helps her in navigating through life's tough choices and decide what she wants to do with her time.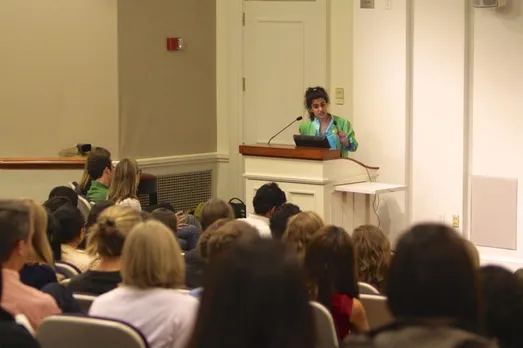 Kiran Gandhi at Harvard Business School
She explains, "I always imagine bouncing atoms as a metaphor for how I live on my favourite days. Living spontaneously, getting energized by various interactions, and letting amazing, energized people push me forward into new opportunities, new ways of thinking and new experiences. I will say, that with atomic living, you need a lens through which to live atomically. For me, I say, does the spontaneous interaction or opportunity have the potential to nourish any one of my passions: feminism, drumming, the music industry or fitness? If it does, I say yes, and if it doesn't I say no."
Kiran, in closing says that she wants to make the world a better place for women and girls. And by choosing to let it bleed, when we are otherwise taught, brainwashed, convinced to hide and conceal, something tells me, she has already set the clock ticking.
"As I ran, I thought to myself about how women and men have both been effectively socialized to pretend periods don't exist. By establishing a norm of period-shaming, societies effectively prevent the ability to bond over an experience that 50% of us in the human population share monthly. By making it difficult to speak about, we don't have language to express pain in the workplace, and we don't acknowledge differences between women and men that must be recognized and established as acceptable norms. Because it is all kept quiet, women are socialized not to complain or talk about their own bodily functions, since no one can see it happening. And if you can't see it, it's probably "not a big deal." Why is this an important issue? Because THIS is happening, right now."  ~ Kiran Gandhi writes in her piece on the website, Medium.