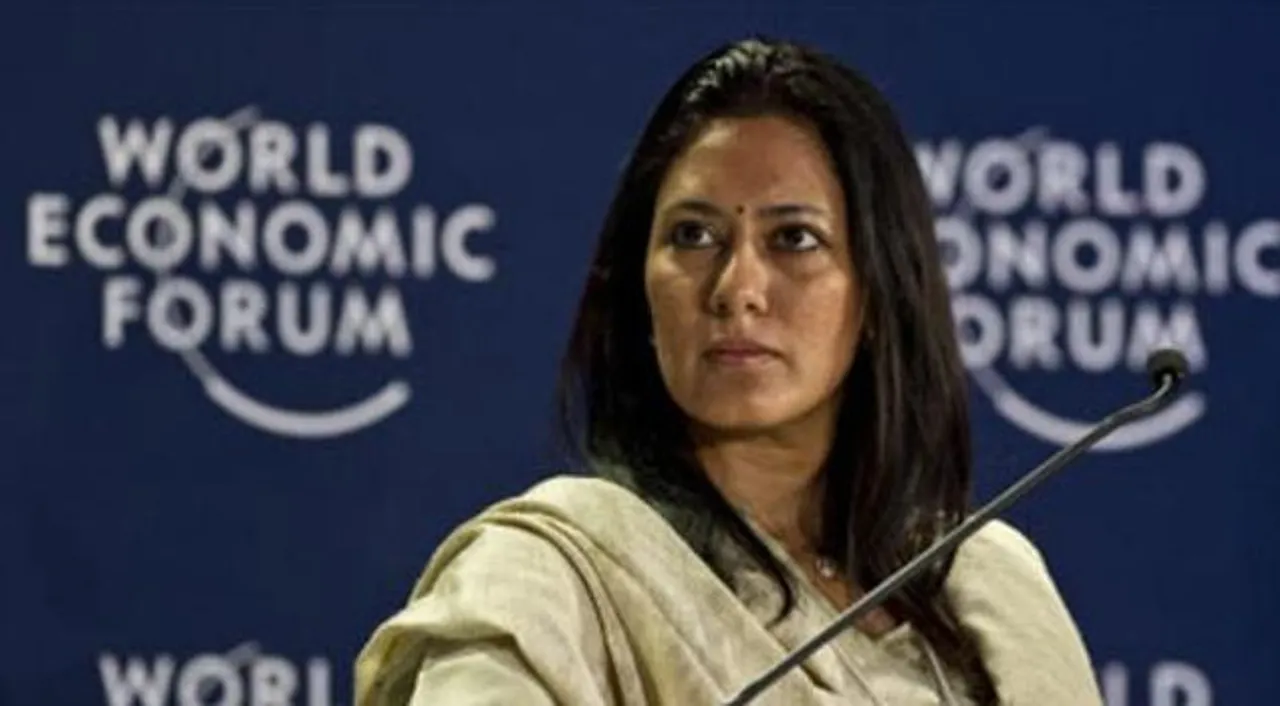 We always talk about how India needs more women leaders in politics, business, sports etc. but somehow, we overlook talking about the need for strong female leadership in most backward areas of our country. It has been proved though numerous researches that women leaders bring many qualities to the table that men can't; largely empathy. So when dealing with people who have been denied the most basic necessities, like access to clean water and education etc.; what we need is to find leaders who not only have the best ideas to address these issues but leaders who can deal with the people with empathy and compassion.
This is where women like Chhavi Rajawat come into the picture. She is the first female Sarpanch of the country who holds an MBA degree.
Chhavi, who completed her MBA from BIMM Pune, quit her Senior Management post at Bharti-Tele Ventures of Airtel group to develop rural India. Having studied at some of the most prestigious educational institutions in the country, including Mayo College Girls School (Ajmer) and Lady Shri Ram College (University of Delhi); Chhavi divides her time between Jaipur, where her parents stay, and Soda, the village that elected her as their Sarpanch, twenty years after her grandfather held the post.
Chhavi Rajawat
Picture By: Darpan Magazine
Soda, that falls under the Malpura tehsil, Tonk district, has been deprived of basic education, toilets, employment, electricity, roads and any access to safe drinking water. Rajawat, however, has successfully led a serious improvement in these conditions. Her efforts include harnessing the use of solar power in the absence of conventional electricity, providing toilet facilities in many houses and most recently restoring "Shivra Taal", a reservoir, which is the lifeline of Soda and neighbouring villages, among other accomplishments that have improved the village conditions massively.
Being an educated woman, Rajawat has taken on issues that are usually accepted or ignored by most village heads and Panchayats. She has been successful in setting up a State Bank of India branch for the residents of Soda, which not only provides the villagers with financial aid; it protects them from corrupt moneylenders who charge a high interest. With her help, a German firm called SAP has opened a computer lab in Soda and also trains the villagers in computer skills.
Because of her efforts, Rajawat has been recognized as an important leader of rural India and has been awarded many accolades for her work. She also co-chaired the India World Economic Forum and was named the Young global Leader for 2012, along with winning CNN's Young Indian Leader Award.
In 2011, Rajawat was invited for the 11th info-poverty World Conference, hosted by the United Nations, where she announced, "In three years I will transform my village. I don't want money. I want people and organizations to adopt projects in my village as often projects fail owing to lack of a local connect and that is what I am here to provide by bridging that gap", reported NDTV.
The Economic Times>