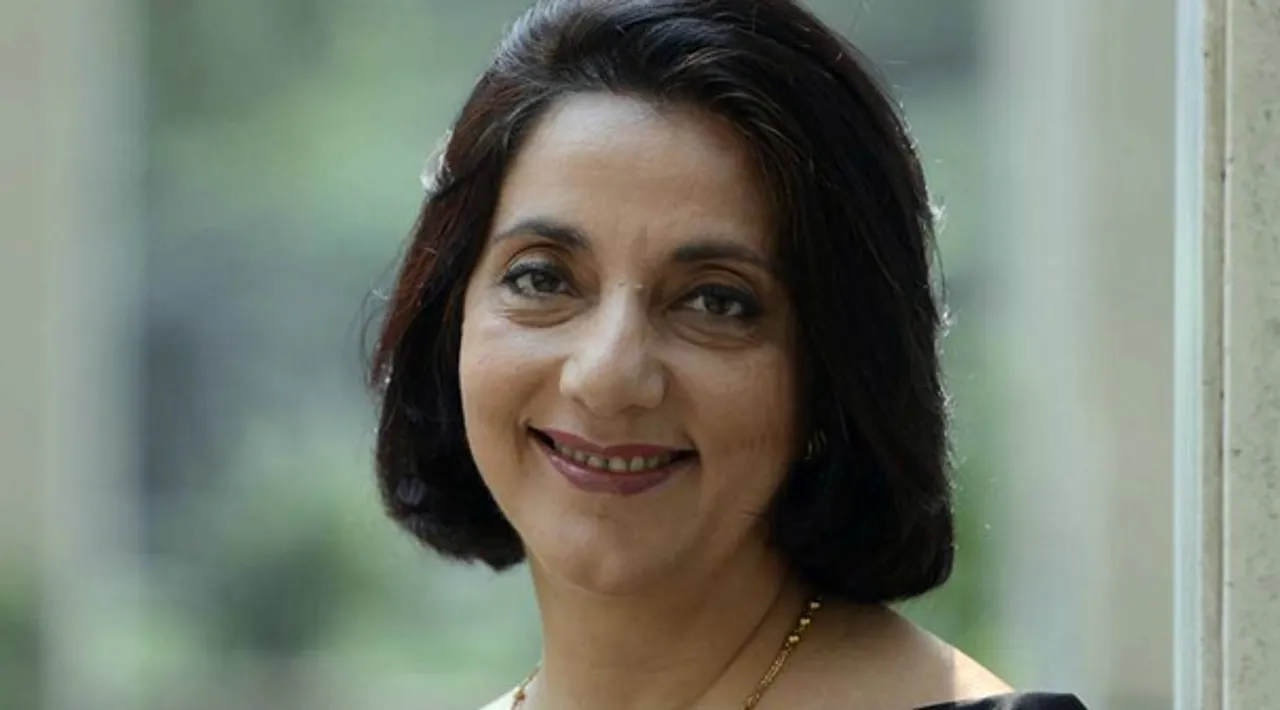 Just ahead of the US Elections, SheThePeople.TV brings you Meera Sanyal's perspective on Hillary Clinton as the presidential candidate stands up to the final test, that of the American vote. In 2011, as Secretary of State, Hillary Clinton invited her as the sole Indian representative on her International Council on Women's Business Leadership.
"In a way the President of the US has a significant role in the world. Without getting into who is better or who is worse she is almost without any doubt one of the brightest people I have ever met," Sanyal reckons of her meetings with Clinton. "She has a great nuanced context to economic and geographic understanding of this world. Her economic perspective is focussed and impressive."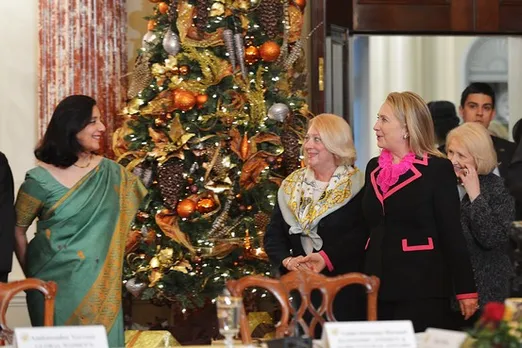 Meera Sanyal and Hillary Clinton by WSJ
As a former banker herself, how does Sanyal react to commentary that Clinton's perception is that of a cold person. "She has been portrayed to be a cold person. She is surprisingly warm. She is very very connected. She engages and that too is very impressive I believe. She remembers people and the context of conversations. Talented and capable person." Adding context to her comments, Sanyal gives examples where she felt Clinton came out strong. "We saw her just after the Benghazi case – it affected her and it was visible in her conversations with us. She genuinely thinks about things she really cares." Sanyal believes fears cant be strengths when people care to think about them. The member of the Aam Aadmi Party says "we need thinking leadership but also caring leadership.She comes with the right attributes."
While the verdict isn't yet out, there is immense clarity on what will be headline items for India and America to reconsider as the new leadership emerges. Sanyal interprets some of the key economic issues that would be in focus for India and America as the US selects its new president.
1. Trade: There has been lot of push for India to open up to trade. Equally we need to demand shared access to their markets for our labour. As gulf shrinks, our people need to have access. Terms of trade need to be fair and underlined with conditions.
2. Environment & Sustainability: Our administration should go out and say we will bring down emissions. India should do what's right for India. I think we also have to fight solar panel dumping against the United States.
Sanyal is a keen watcher of important issues that range from economic milestones to gender challenges. We will be bringing you more voices on the American vote as the United States lies at the cusp of selecting its first female president.