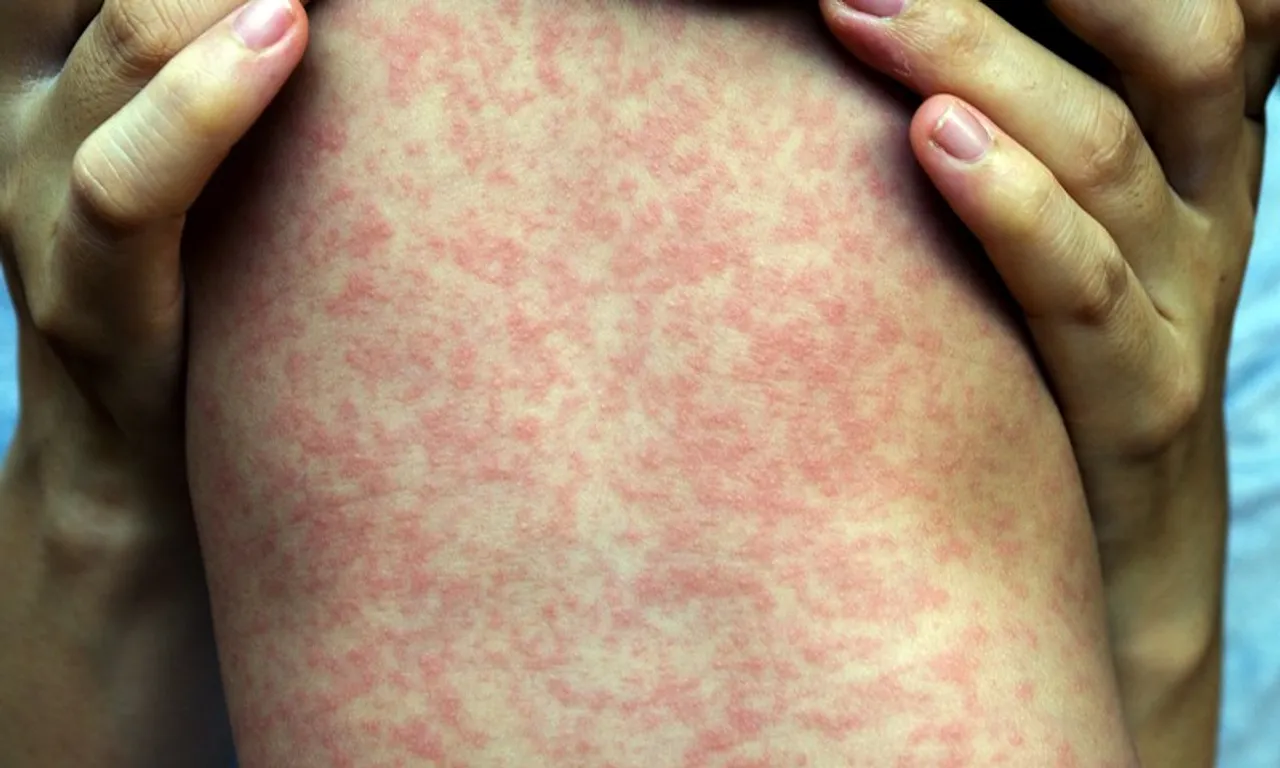 Measles deaths shot up by 40% in 2022 as immunisation levels dropped to an all-time low in 15 years during the pandemic, the World Health Organization (WHO) said. The health agency added that the number of measles cases has also gone up by 20% since the pandemic.
The findings come nearly a year over five states of India reported an outbreak of measles in many districts. India's Ministry of Health and Family Welfare had conducted vaccination drives in 16 states for immunisation against measles and rubella (MR vaccine). India is one of the countries where a majority of the children did not get their first vaccine dose.
The WHO and U.S. Centers for Disease Control and Prevention said in a new report that 9 million children worldwide were affected by measles, and 1.36 lakh children worldwide died from the disease last year. Children from 37 countries, especially low-income countries, were infected in 2022, as compared to 22 countries in the previous year.
"The increase in measles outbreaks and deaths is staggering, but unfortunately, not unexpected given the declining vaccination rates we've seen in the past few years," said the CDC's Global Immunisation Director, John Vertefeuille, in a statement.
Measles has typical flu-like symptoms and results in characteristic rashes all over the body. In acute cases, it causes pneumonia and inflammation of the brain in young children, which can prove to be fatal. 
The highly contagious disease can be prevented by two doses of vaccines. 95% coverage of both doses is necessary to contain the disease from turning into an epidemic. The mortality rate of the disease is usually 1–3% but can go up to 3–5% during outbreaks.
Vaccination Levels Severely Dip
The CDC reported that 33 million children worldwide missed their first dose of the measles vaccine last year. Nearly 22 million children missed their first dose, and an additional 11 million missed their second dose. The global vaccine coverage rate of the first dose is 83%, and the second dose is 74%.
While there was a slight increase in global vaccination coverage in 2022 as compared to 2021, low-income countries still showed no recovery. A majority of the 22 million children who missed their first dose live in just 10 countries: Angola, Brazil, the Democratic Republic of the Congo, Ethiopia, India, Indonesia, Madagascar, Nigeria, Pakistan, and the Philippines.
Suggested Reading: Silent Epidemic? WHO Declares Loneliness Global Public Health Threat