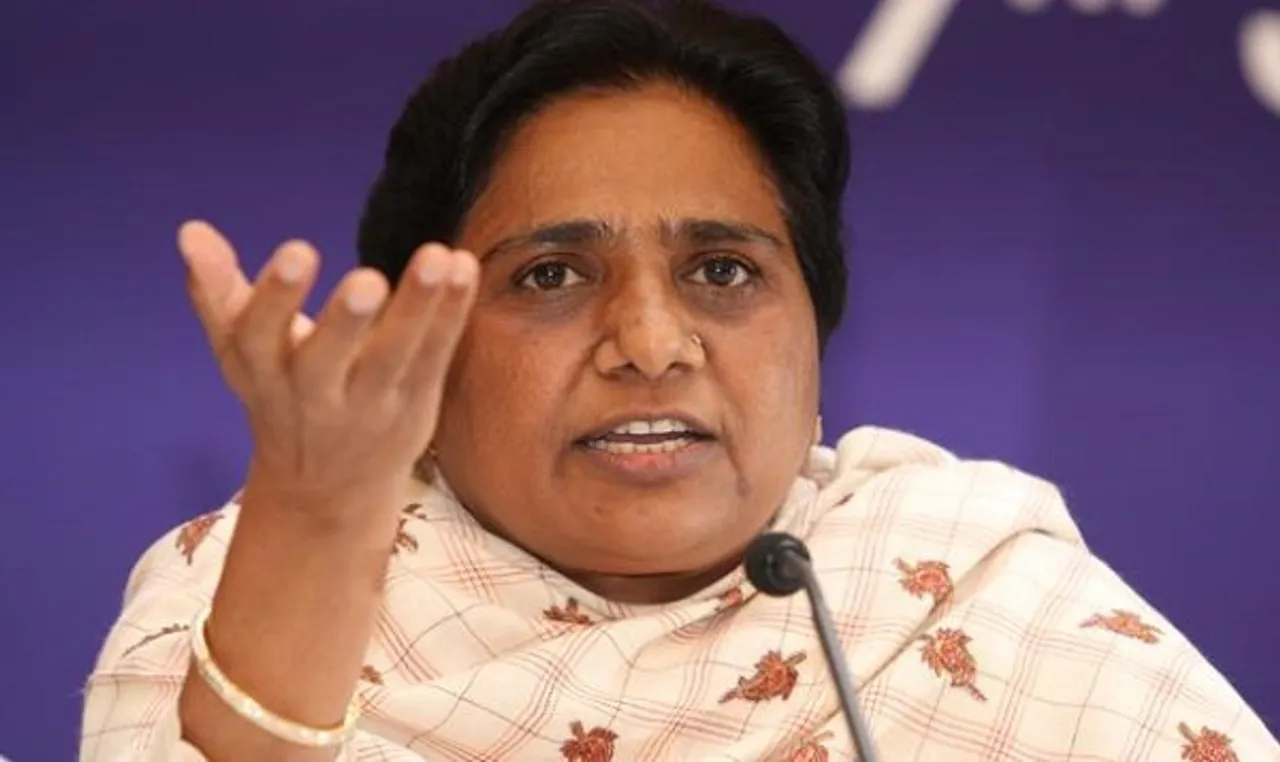 Bahujan Samajwadi Party's head, Mayawati, resigned from Rajya Sabha hours after her angry walk out from the upper house of Parliament on Tuesday. She declared that it was because she is not being able to speak about the atrocities on Dalits of Uttar Pradesh.
Mayawati met Vice-President and Chairman of Rajya Sabha on Tuesday evening to deliver her three-page long resignation letter.
The 61-year-old politician stated in her letter how she wasn't allowed to speak on ill-treatment Dalits in UP are facing in the Rajya Sabha.
She wrote, "I simply wanted the Rajya Sabha Chair to pay attention to atrocities against the less fortunate sections of the society, especially Dalits. And as a representative, when I'm not being allowed to speak for them, I have no choice but to resign." She also mentioned how her time limit to speak in the upper house was reduced to three minutes.
ALSO READ: Mayawati v/s BJP: Rants of prostitution, oppression, liberation or confusion?
The move is being alleged as a tactic of Mayawati to incorporate herself as the supreme leader of the less-fortunate community after tasting defeat in the recently held UP elections.
BSP won only 18 seats while BJP had a sweeping victory with more than 300 of the state's 403 seats, also making space in the hearts of UP's Dalit community.
On Tuesday morning, Rajya Sabha assembled for the second day of the monsoon session where Mayawati got up to speak about the alleged discrimination against Dalits in the BJP-ruled Saharanpur. But the speech did not last long and she was soon seen walking out of the chamber in a rage.
Congress also followed suit after cabinet minister Mukhtar Abbas Naqvi said, "the BJP has a mandate to rule UP and alleged that the BSP chief was attempting to score political points and not speak for Dalits," reported NDTV.
"When Mayawati tried to talk, she was told that we have got the mandate. We did not know the BJP has got the mandate for massacre of minorities and Dalits," said the Congress' Ghulam Nabi Azad, who is Leader of the Opposition in the Rajya Sabha.
Picture credit- The Universal News