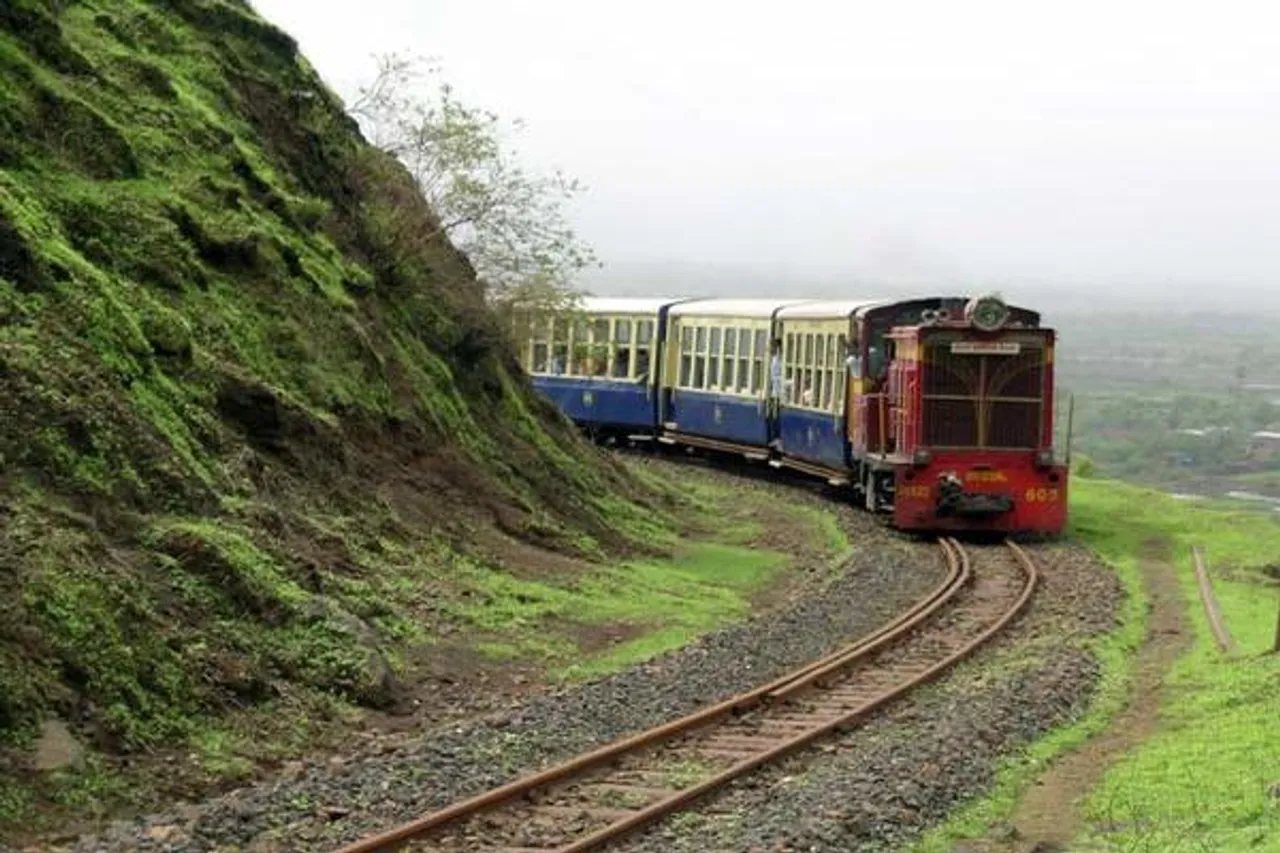 Trial runs of the Neral-Matheran toy train began on 5th July. Significantly, this is the first time that a woman assistant loco pilot is maneuvering the train. Subhangi Khobragade is being trained and guided by a senior pilot.
The toy train on this route takes around 281 zigzag turns from Neral to Matheran hill top. On Thursday, Shubhangi, along with senior pilot R G Sharma, started from Neral station around 2 pm. They reached Matheran station at 5 pm, where many tourists and railway staff braced the heavy downpour to welcome the new woman loco pilot.
Shubhangi Khobragade was trained at the Kurla loco shed before she was posted to Neral. She told the media, "I feel lucky to run this train on the ghat track. I was a bit nervous about the first ride, but my senior pilot was there to guide me. It was a memorable experience."
The Matheran Railway is a small line of two feet gauge. It was initially constructed in the year 1907 and is deemed as a World Heritage by UNESCO.
Other women loco pilots
Central Railways spokesman A K Singh said there are a few women pilots posted on various Central Railway routes. Previously, Bhavna Gome along with Sarita Khushwah from Gujarat, had set an example for women in Railways. They have also spoken about the profession being male-dominated and about its challenges. Sarita Khushwah even told the media that she wanted to encourage more women to become loco pilots.
Now, Khobragade has become first woman pilot to run the mini toy train on the narrow gauge railway track. A Matheran railway station official also expressed happiness over her first successful trip.
We wish her the very best!
Picture Credit: BCCL
Read Also: Karnal's First Woman Bus Driver Shares Her Challenging Journey