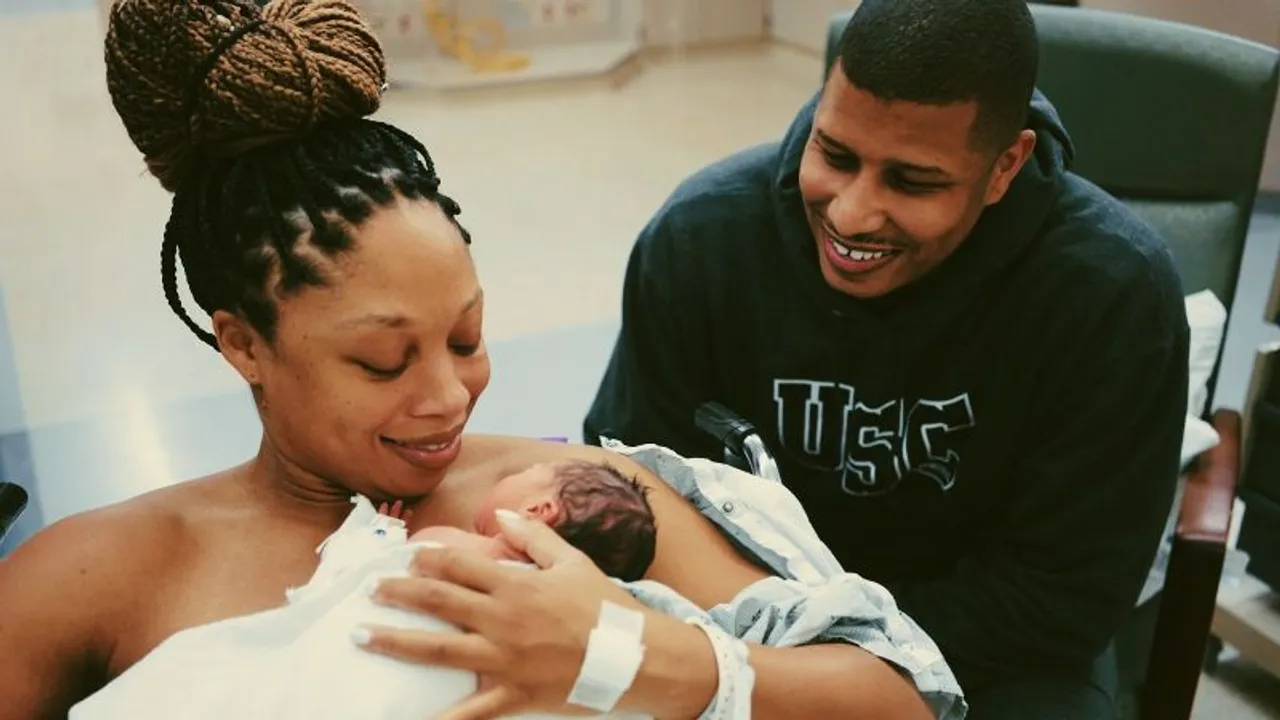 After the six-time Olympic gold medallist sprinter Allyson Felix called out Nike for failing to support her during her pregnancy, the US sporting goods giant ruled that there will be no financial penalties for sponsored athletes who become pregnant. The move comes after Olympic track and field star Felix joined a chorus of critics, thus pressuring Nike in changing its maternity policy, the New York Times reported.
"We've recognised Nike, Inc., can do more, and there is an important opportunity for the sports industry collectively to evolve to better support female athletes," Sandra Carreon-John, a Nike spokeswoman, told the newspaper on Friday.
Nike plans to waive off performance-pay reductions for 12 months for athletes who decide to have a baby. The policy secured female athletes' pay during pregnancy.
The New York Times had earlier shared Felix's experience with Nike during her pregnancy time. Felix said to have been offered a reduced contract by Nike since taking time off in 2018 during her pregnancy. She dedicated her story for the Olympian runners Alysia Montaño and Kara Goucher, who broke their silence on the brand's mistreatment to their pregnant female athletes. Their complaint had similar allegations against Nike as part of an investigation by the Times.
"They told stories we athletes know are true, but have been too scared to tell publicly. If we have children, we risk pay cuts from our sponsors during pregnancy and afterward," wrote Felix, who gave birth to a baby girl in December.
Nike updated its policy last year, but the contracts previously demanded the company to reduce pay if athletes fell short of performance goals, including during pregnancy or childbirth. Many athletes argued and asked to remove the baseless policy since the matter of exceptions for pregnancy or maternity should not be included.
Felix continued, "It's one example of a sports industry where the rules are still mostly made for and by men."
In a statement released 17th May, Nike says that position has now changed. "Moving forward, our contracts for female athletes will include written terms that reinforce our policy. We recognise we can do more and that there is an important opportunity for the sports industry to evolve to support female athletes," said the statement.
READ: Retribution In Tutu: Serena Williams' Fitting Reply To Catsuit Ban
"One of the deciding factors for me in signing with Nike nearly a decade ago was what I thought were Nike's core principles. I could have signed elsewhere for more money," the sprinter wrote. "But when I met with the company's leadership in 2010, one woman told me about a Nike-sponsored initiative called the Girl Effect that promoted adolescent girls as the key to improving societies around the globe. By joining Nike, she said, I could help empower women. She told me Nike believed in women and girls, and I believed her. Which is part of why my recent experience has been so heartbreaking."
She had to undergo an emergency C-section at 32 weeks because of severe pre-eclampsia, her and her baby's life were in jeopardy. She claimed that Nike pressured her to return to training as soon as possible, and they wanted to pay her 70 percent less than before.
"If that's what they think I'm worth now, I accept that," she admitted. "What I'm not willing to accept is the enduring status quo around maternity. I asked Nike to contractually guarantee that I wouldn't be punished if I didn't perform at my best in the months surrounding childbirth. I wanted to set a new standard. If I, one of Nike's most widely marketed athletes, couldn't secure these protections, who could?"
"My disappointment is not just with Nike, but with how the sports apparel industry at large treats female athletes," she further explained adding, "This isn't just about pregnancy. We may stand behind the brands we endorse, but we also need to hold them accountable when they are marketing us to appeal to the next generation of athletes and consumers."
A few days after the backlash, Nike announced the change in maternity policy. The star athlete concluded, "I look forward to specifics, from Nike and the rest of the industry who has yet to commit to contractually protecting women."
Feature Image Credit: ESPN