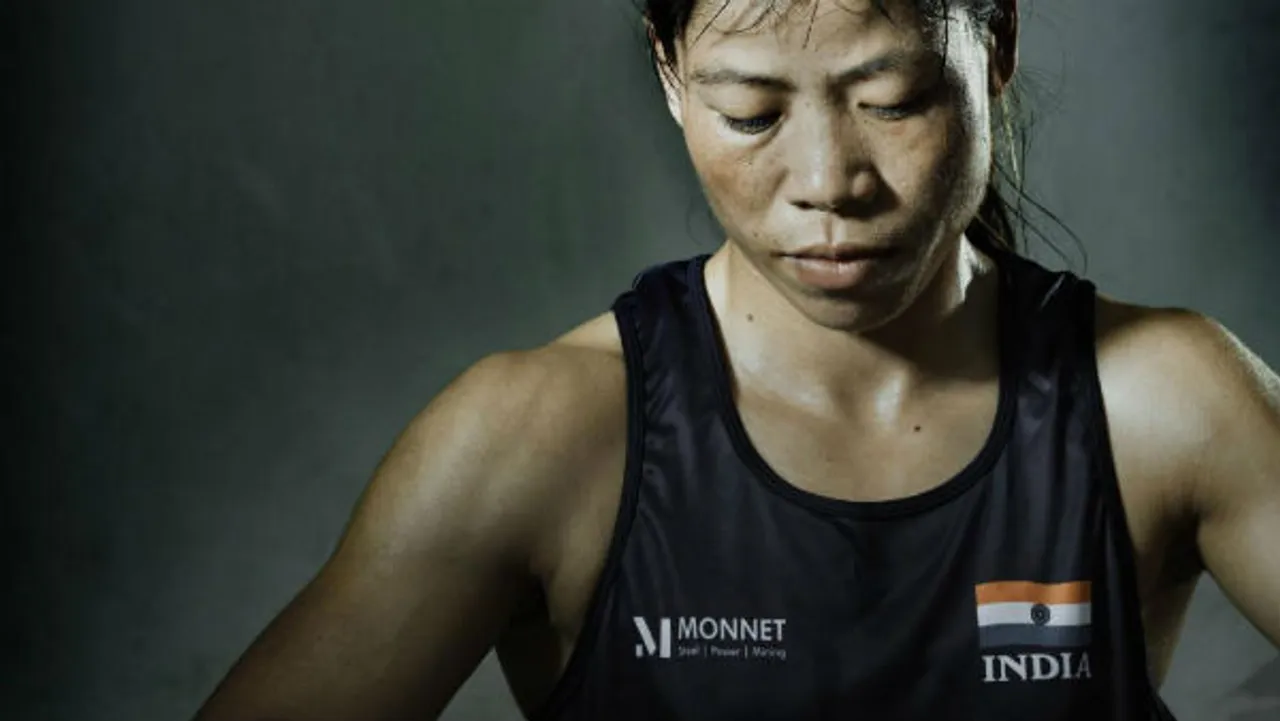 MC Mary Kom  clenched medal in Women's Boxing at the recently concluded Commonwealth Games in Gold Coast and this is the first time she was competing in the CWG. With this win, she became the first Indian woman to win a boxing GOLD  in her first attempt and the news started going around about her probable retirement.
But 35-year-old "Magnificent Mary" has laughed off all the rumours saying, "I have never talked about retirement, they were just rumours. Even I was shocked when I heard about my retirement."
Kom told this to the reporters in the Capital as she joined the team, which returned from the Gold Coast. The entire team came back with three gold, three silver and three bronze medals.
Also Read: Not ready to hang up her gloves: Remembering Mary Kom's finest Sporting Moments
Olympic bronze medallist and five-time world champion Kom had earlier won the gold medal in the Asian Boxing Championships in Vietnam in November last year. She claimed the one medal that was missing from her pile of trophies thus far and now is eyeing on winning one Olympic gold.
"An Olympic gold is what I am still dreaming. That remains an unfulfilled dream."
Kom is the country's only woman boxer with an Olympic medal (a bronze in London 2012 Games). The mother of three was a dominant performer at the recent games, tiding over the disappointment of not qualifying for Rio Olympics 2016.
"Who said my age is a factor? Come up and I will show what I can do," she hailed when asked about boxing in her mid-thirties.
"This (age issue) should be taken out of the mind. I will know when my body will not allow me to carry on."
"I have taken this challenge to keep fighting at 35 or 36. No one can guarantee winning or losing, but when I train nobody can beat me easily," Kom signed off.
READ: #KheloIndia Will Hone Young India's Sporting Talent
Also Read: Does India take its sportswomen seriously?