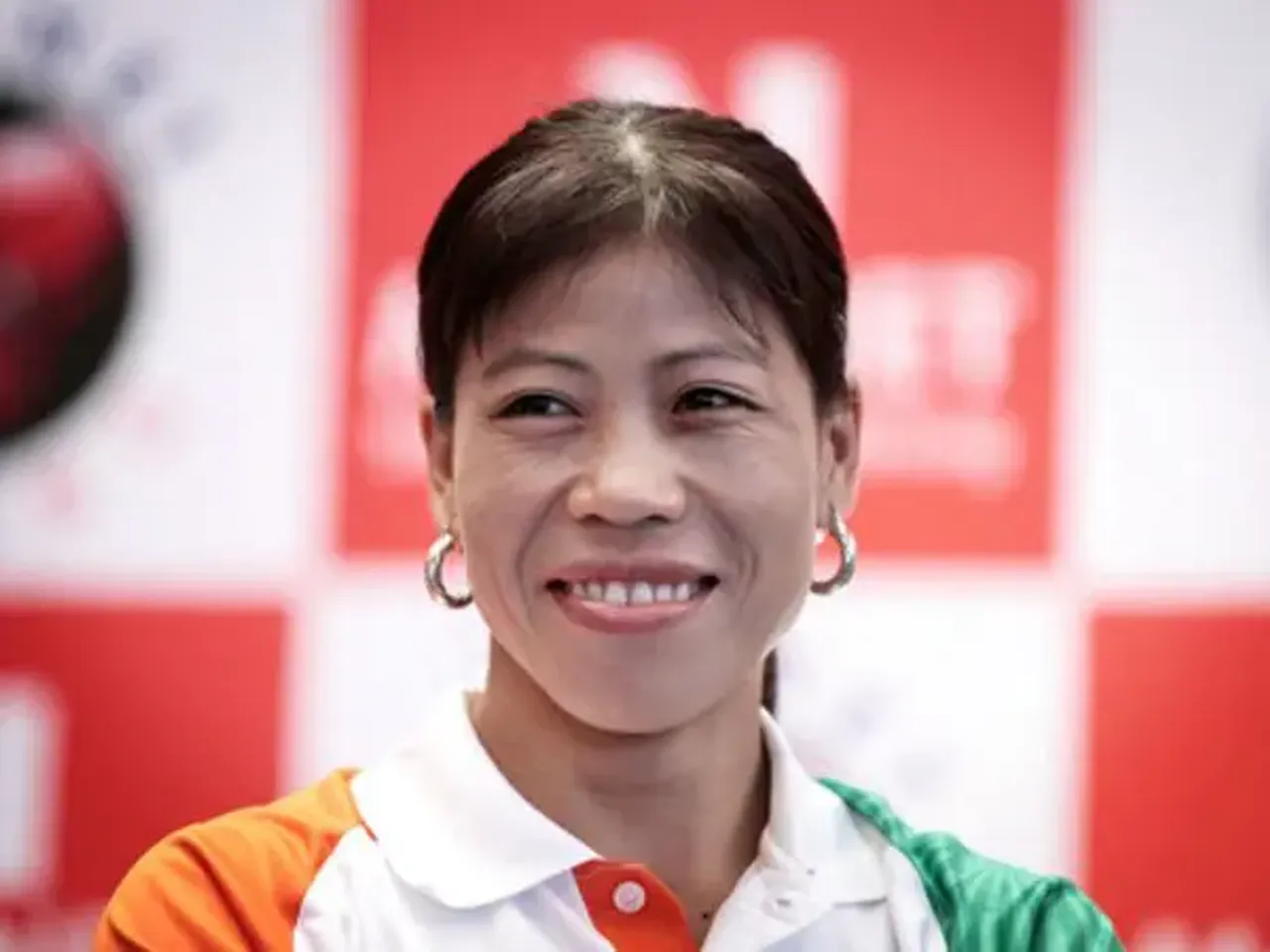 The protest against the inclusion of Manipur's Meitei community in the category of Scheduled Tribe took a violent turn on Wednesday. The situation deteriorated and many were injured causing the government to ban the internet in the state for five days.
Manipur's population consists of more than half of Meitei community people while tribal communities Kukis and Nagas make up 40 percent of the total population. The government recently gave Meitei community the status of Schedules Tribe which caused a stir in people.
Mary Kom's Appeal To Home Minister 
Kom recently  appealed to Home Minister Amit Shah stating that her village community Kom has been suffering amid the clashes between two communities in Manipur.
Members of the the ST communities said that including a majority community in ST category will deprive them of opportunity for college admissions and government jobs.
There have been protests going on in various parts of the state but the situation worsened yesterday, leading to extreme violence at a march. Boxer Mary Kom expressed her disappointment with the situation in her home state and asked the central government for help.
---
Suggested Reading: Three Viral Videos Of Teachers Schooling Boys On Women's Issue
---
Mary Kom On Manipur Violence
Mary Kom, who is also a member of Rajya Sabha, spoke with ANI and said that she was unhappy and frightened by the violence that erupted in Churachandpur district's Torbung region during a march organised by All Tribal Student Union Manipur.
She requested state and central governments to take necessary steps to ensure the safety of the people and restore peace in the state. She also urged Manipuri people to sort the issue peacefully instead of violence which results in loss of life.
Kom shared pictures of violence from Manipur on social media and tagged Prime Minister Modi, Defense Minister Rajnath Singh and Amit Shah calling for help as she prayed for things to get better.
The march was attended by thousands of people and the authorities reportedly said that it turned violent because of a few anti-social elements. The march reportedly ended in arson and vandalism resulting in the death of an unspecified number of people and left several injured.
Paramilitary and army forces have been deployed in the region to restore law and order. The government has banned the internet for five days and around 4000 people have been reportedly evacuated from areas of violence. The government is trying to clear the misunderstanding between the communities and resolve the issue.