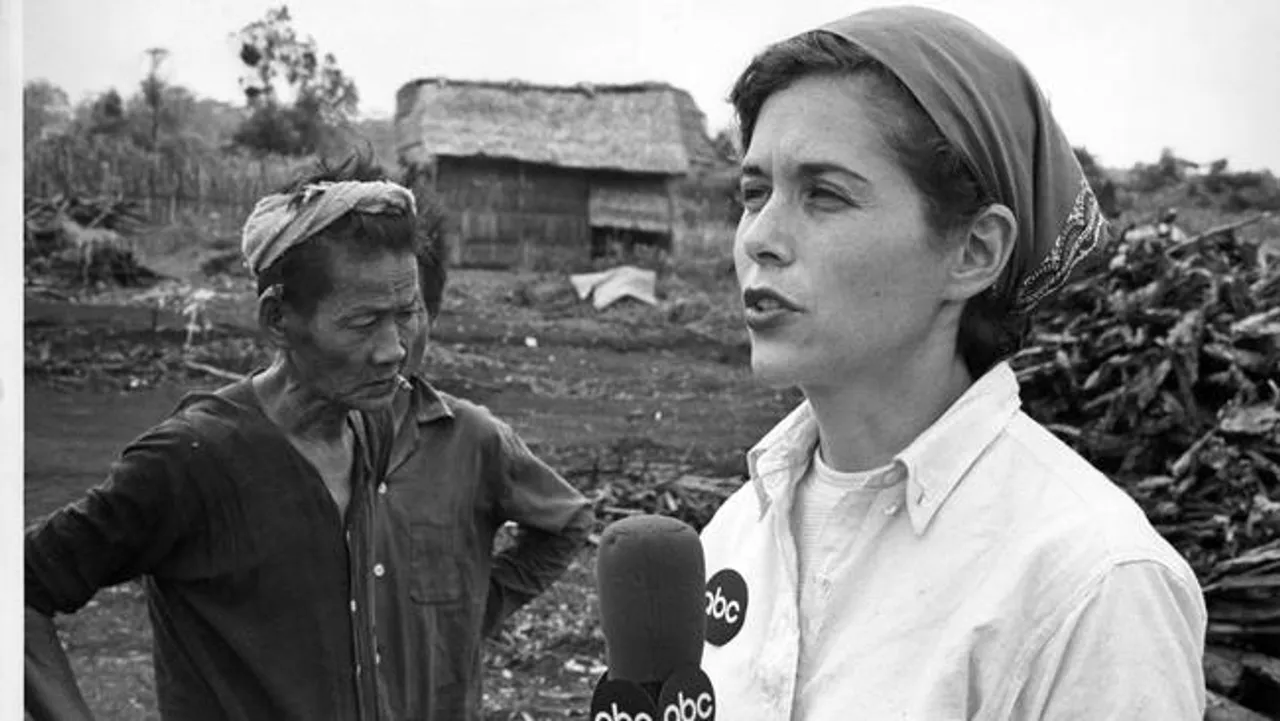 In her 84 year lifetime, Marlene Sanders was many things- she dug a tunnel out of underestimation and biases, only to come out onto an Anchor desk in the early 60s. She covered the great war, she filmed stirring documentaries, and did everything that a female journalist was considered incompetent for. Before cancer got the better of this revolutionary woman this morning, she made sure she had set all the right examples:
1. Wrong turns Leading to the Right Destination:
In a professional rendition of When Harry met Sally, the aspiring actress who was navigating the world of broadway, had her career-meet-cute with Mike Wallace.  In 1955, after her luck in acting ran out, she got her first media "gig" assistant-producing the "Mike Wallace and The News Show". On Wallace's next exploit as anchor, the night features show "Nightbeat", Sanders found place on the crew as associate producer. She became writer and producer for another one of Wallace's news programs, before she took on ABC News as a correspondent in 1964.
2. You heard it first from Marlene Sanders:
We're talking about the phenomenon of hearing your news presented to you on TV from a female journalist. In 1964, this accidental anchor who was just filling in for her sick colleague at ABC News, struck a chord with the unsuspecting audiences. From that point on, Marlene Sanders went on a witch-hunt forbidden fruits. She became the first woman out on the field of the Veitnam war in 1966. A decade later, in 1976, she became the first woman to climb the Mt. Everest of hierarchy in the newsroom, by becoming vice president of documentaries at ABC.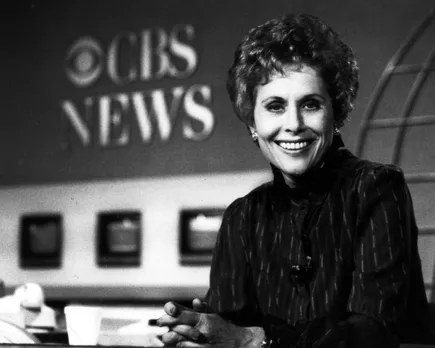 3. News With a Woman's Touch
This happens to be the name of her very own 5-minute slot on matinee prime time news - after she proved her mettle as a woman journalist, covering significant events like Robert F. Kennedy's assassination, the riots at the Democratic National Convention in Chicago in 1968. Later though, the title came to define what she did- delivering not only news from a woman's perspective, but also news highlighting the women's movement, by way of documentaries. 
While her "The Hand That Rocks the Ballot Box," was about the formation of the National Women's Political bloc, some of her documentaries dealt with women's place in and stipulated by religion. She even won three Emmys for her work in CBS, where she joined in 1978 and produced "CBS Reports."
4. Important Tweaks in the Journalism Glossary: 
Sanders, overly sensitive to sexist undertones by now, had a special bone to pick with the term  "newsman."
"It's discriminatory," she had said in a 1971 interview. "It's like putting up a sign: 'For Men Only.' " She suggested a tweak- news broadcaster."
But the sexism in her profession caught up in more grave ways. She even co-authored a book on the subject, called "Waiting for Prime Time: The Women of Television News," with Marcia Rock, hoping to create awareness. In a cruel instance of irony, the star journalist was laid off by CBS following budget cuts the very next year. "The boys are running things again," she said of it to USA Today.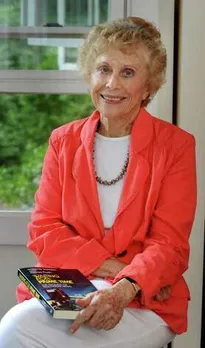 Photo credits: Carol Kaliff
5. Last Years of the Legacy:
She spent the last two decades teaching journalism at the New York University, whilst still surveying the war-zone- the battle of the sexes in the media- albeit from the outside. She noted that she had seen change, but warned that the glass ceiling still existed in the business side of news organizations.
Living in Manhattan with her son and his family, she breathed her last at a hospice this morning.