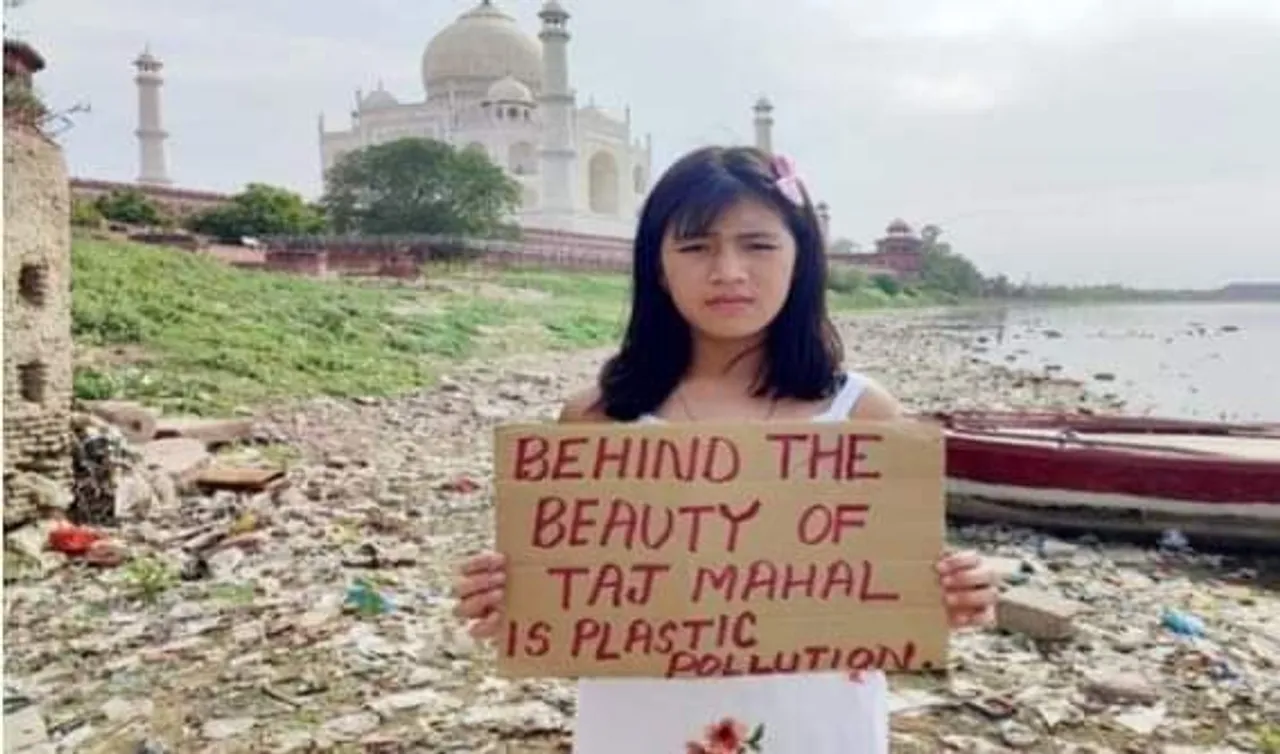 A climate activist from Manipur was called a foreign tourist by a Samajwadi Party leader on Twitter who has since then received backlash from internet users. Manish Jagan Agrawal incorrectly described the climate activist Licypriya Kangujam as a "foreign tourist".
Samajwadi Party digital media coordinator Agrawal tweeted an image of Licypriya Kangujam in front of the Taj Mahal holding a sign that read, "Behind the beauty of Taj Mahal is plastic pollution."
Agrawal captioned his tweet "Foreign tourists are also forced to show the mirror to the BJP government of the state. Yamuna is full of filth under the BJP government and is a blot on the beauty of the Taj Mahal. Foreign tourist showing mirror to the government is very shameful."
The 10-year-old climate environmentalist and climate activist Kangujam replied to Agrawal's tweet with "Hello Sir, I'm a proud Indian. I'm not a foreigner".
Kangujam further tweeted that by the age of 10, she had represented India 8 times at United Nations. She also attached text that described her representation of India at the United Nations. Kangujam ended her response to Agrawal by saying, "Stop such racist attitude towards North East People. This is unacceptable at any cost".
Manipur Climate Activist Called Foreign Tourist
Users responded to Agrawal's inaccurate tweet and informed him that Kangujam is not a foreign tourist and is an Indian climate activist. "I do not think she is a foreign tourist in her own country," said one Twitter user. Another user said that she was not a foreigner, and was an Indian environmentalist activist.
Twitter users also expressed their support for the climate activist and apologised for her negative experience. One user said, "Northeast is the most beautiful part of this nation," and congratulated her on her accomplishments. Another user tweeted "North East is an integral part of this country and you are an ambassador of this great nation. We are proud of you".
A user spoke about the plight of North-East Indians and described the situation as "Just another day in a north eastern's life trying to prove themselves as Indians".
---
Suggested Reading: Northeasterns Become 'Indian' Only When They Win Medal: Ankita Konwar