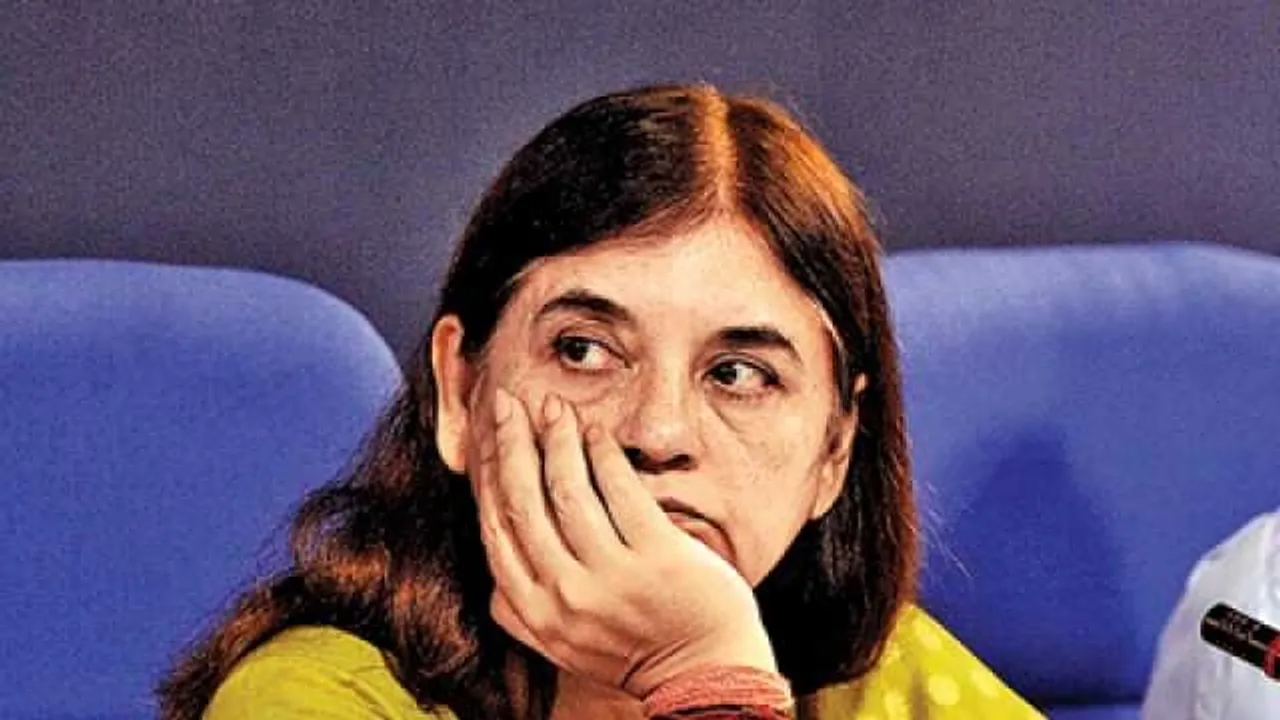 The National Policy for Women is being revised and women and child development minister Maneka Gandhi has gone public to ask for suggestions on safety and empowerment of women this time. A group of ministers, headed by external affairs minister, Sushma Swaraj, is looking at the drafting of policies of women. Maneka told Indian Express that all ministers are looking at the policies through a "pink lens".
The National Policy for Women was first drafted 16 years ago and there has been a mammoth change in the society since then. With the advent of internet and social media, concerns of safety and security have increased and hence it is highly necessary to amend the old policies.
Maneka echoed this when she said, "Things have changed a lot since 2001. Women are heading movements and demanding change, be it on the issue of triple talaq or female genital mutilation. This has never happened before. Hence, in addition to being welfare-based, we need a rights-based approach. Also, we need to deal with newer forms of violence, including cyberspace, the higher incidence of sexual harassment because of greater participation of women in the workforce or the issues facing single women due to the increased breakdown of marriages."
In a bid to seek suggestions from the public, Maneka has put out a notice on Change.org. In the notice, she has released the draft and said, "I am seeking some out-of-the-box ideas and suggestions from you that could be incorporated into the policy."
ALSO READ: National Creche Policy Makes Day Care Facility Accessible To All
The draft has taken shape with amendments in two years, starting 2015. She wrote in the petition that she chose this medium because she has taken actions in the past on petitions filed on Change.org. "We have taken steps to ease the passport rules for children of single parents and control the alarming rates of caesarean section births."
People can send their suggestions until 15 May on a link provided in the notice. One can also send their suggestions on Twitter and on the Facebook page of the Ministry with #NationalPolicy4Women.
She also told IE about a few public suggestions that are going to be taken into consideration. "Some of the suggestions from the public include demand for cheaper menstrual hygiene products, self-defence classes for girls in schools, lower fees for children of widows and health cards to ensure compulsory breast or uterine screening," Maneka said.
Picture credit- DNA
Join Us on https://www.facebook.com/SheThePeoplePage
Follow Us on https://twitter.com/SheThePeopleTV