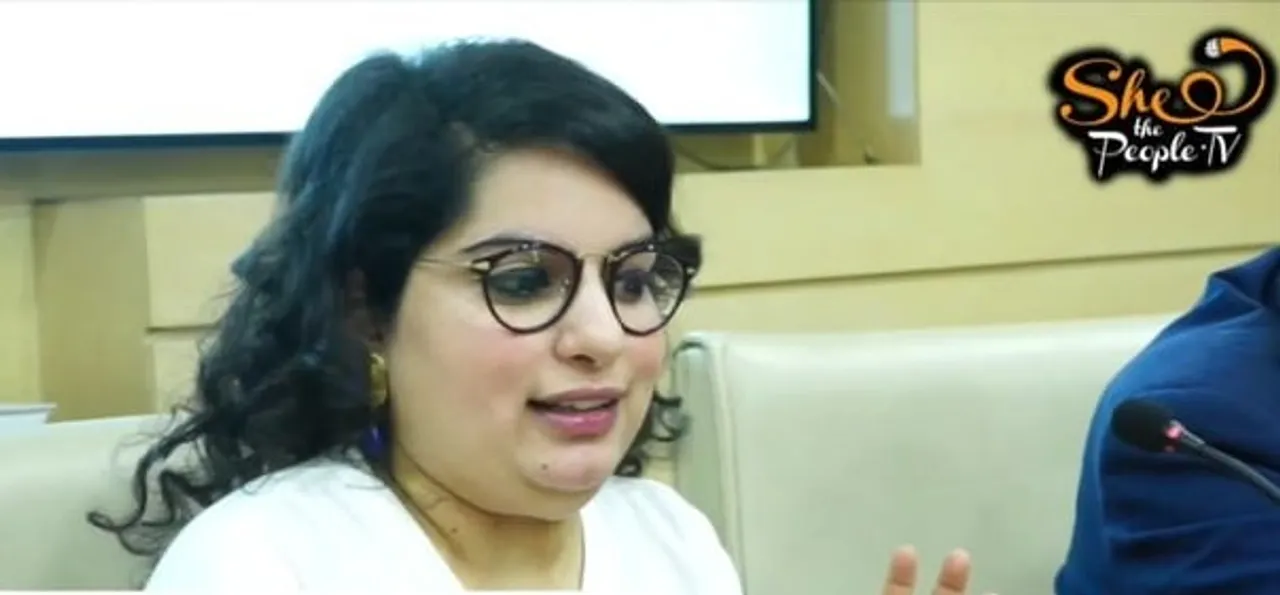 'We are asking for it after marriage, before marriage, in buses, at concerts, clubs.'– Comedienne Mallika Dua used these words recently on an Instagram video to convey a serious message – How do Indians define women's safety in the country?
Famous for her viral 'Makeup didi' Instagram videos, Dua reached out to those absurd-minded who have a certain perception about how women dress or what actually leads men to want to molest them – is it revealing attire or the poisonous minds?  She projected the logic in a fine bottle, explained that men molest women, not because of how they dress up but because of how those men are brought up. She even drew on personal experiences of how she was helpless at many such times. The celebrated comedienne's video might have touched a sarcastic tone, but the feelings are real!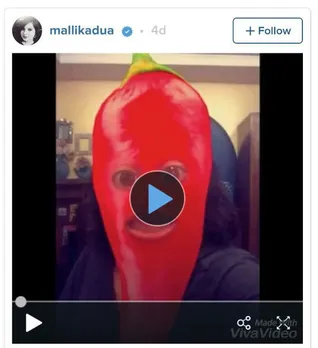 Also Read: Protest Still On. Celebs React To Bangalore's #NewYearHorror
The full post reads:
We are always asking for it. Asking for it in Bangalore, asking for it in Delhi, in Shakti mills in super safe Mumbai. We are asking for it in bikinis and burqas alike. We are asking for it after marriage, before marriage, in buses, at concerts, clubs. I once asked for it at Dargarh Ajmer Sharif, true fucking story. I even asked for it once when I was 7 years old in the back of my own car. But now, with a help of makeupdidi, I have found a solution to all of this. Hopefully I'm not asking for it anymore. Aap bhi try kijiye ye looks zaroor. Gustakhi Maaf, Abu Azmi chacha. FU"
Also Read: Women Of Bangalore Say City Is Far From Safe, Losing Its Professional Image
Like many others, Dua's viral post came after the horrific New Year's Eve mass molestation in Bangalore. Remember when Karnataka's Home Minister G Parameswara blamed women for their 'westernized lifestyle', the whole nation burst out in rage. "These kinds of things happen," he said. Later, another shocking statement by Samajwadi Party's Abu Azmi added even more fuel to the fire. "Aaj modern zamane mein jitni aurat nangi nazar aati hai utna usey fashionable kaha jata hai. (In today's generation, fashion is how short a woman wears her dress)" Azmi had said, in an interview with ANI.
The major concerns shouldn't be on how women should go out in public but how to raise your kids in a way that he/she learn from the very beginning on how to respect human beings.
Also Read: #NotAllMen Took Twitter by Storm: Here's Why
It's been 10 days since the tragic incident happened, but the effect seems to be everlasting. So many celebs are bursting out in rage, taking to social media to shame the authority's lack of safety measures. Yet no actions have been taken!
READ: How unsafe is Bangalore for women?
Join Us on https://www.facebook.com/SheThePeoplePage
Follow Us on https://twitter.com/SheThePeopleTV