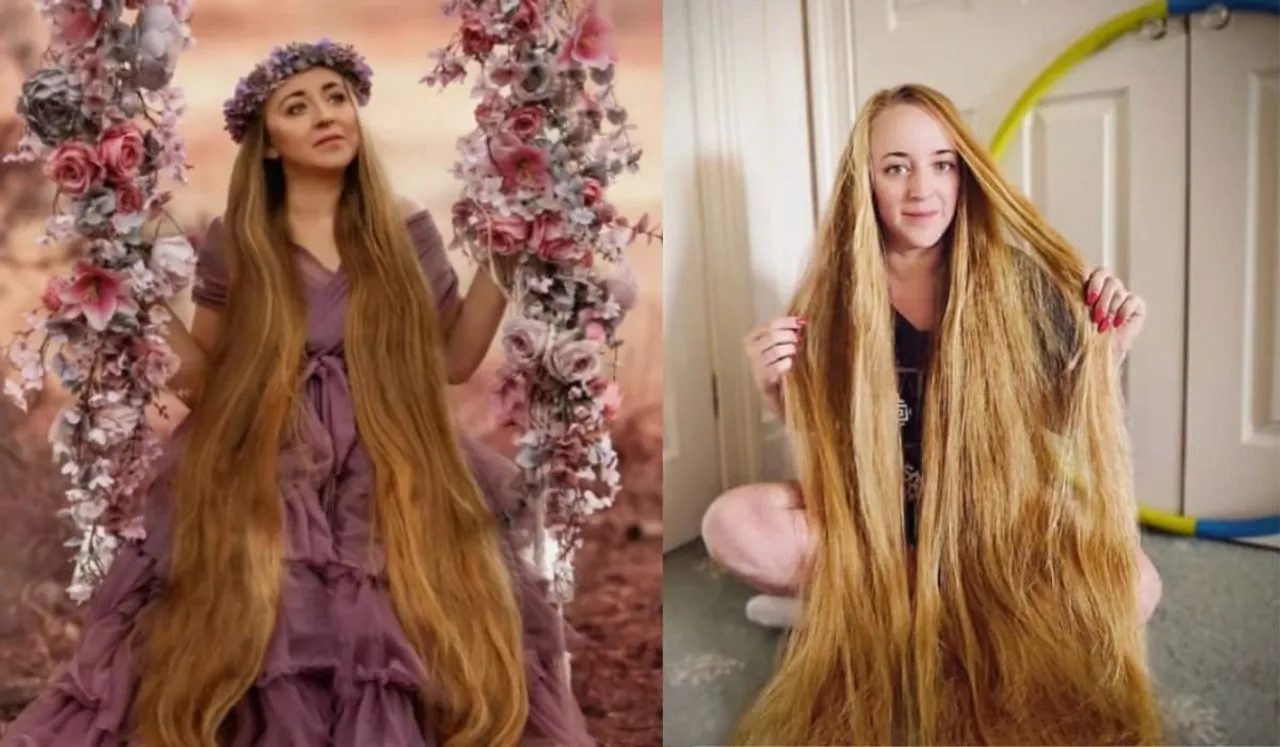 I can barely comb my hair twice a day and a woman miles away has taken care of her hair like a charm. And guess what, bringing myself, here again, her hair length is exactly my height.
Referred to as the real-life Rupanzel, Polish woman Malgorzata Kulczyk has a hair length exceeding her height. Residing in London currently, 35-year-old Kulczyk started growing her hair at age 7 and while she has trimmed her hair on rare occasions, she has never got a hair cut haircut ever since.
---
Suggested Reading: India's Own Rapunzel Nilanshi Patel, Teen With Longest Hair In The World
---
Malgorzata Kulczyk: The Polish Rupanzel
We've heard of women growing their hair to the extent that they almost have their hair length exceedingly their height, but Polish-born Malgorzata Kulczyk flaunts this and reminds us to do that beautifully through her social media updates. Kulczyk, who goes by the handle 'Miss Long Hair' on Instagram, has a massive following on the social media platform. She often shares updates about her hair growth, from her hair care routine to displaying the way she combs her hair to how she ties them.
Malgorzata Kulczyk lives in London now. She is known to have a liking for long hair ever since childhood, which is one of the biggest reasons why she never had a haircut from age seven and only seldom trimmed her hair. The 35-year-old had visited the hairdressers over six years ago for a trim. She takes care of her hair with everything she can in her power and often uses serums and oils to strengthen her hair quality,
What's even more interesting is that in several videos she posts on her Instagram, her entire hair length sometimes does not fit the frame and she has to adjust the camera to do so. Her followers religiously follow her hair care routine and often drop positive comments on how she carries her hair lightly with grace. One of her posts from a few years ago garnered massive attention in which she had raided her hair beautifully and captioned the post waiting, "49-strands self-braided scarf."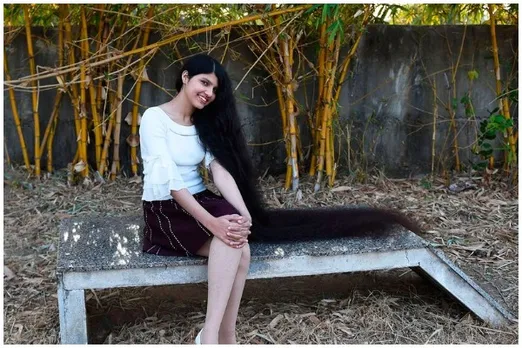 India's Own Rapunzel Nilanshi Patel, Teen With Longest Hair In The World
Pic credit: Gulf news
Apart from Kulczyk, there are many women who have broken records of carrying hair with long lengths for several years. India has its own Rupanzel in Nilanshi Patel, who broke a self-made record by entering another Guinness World Record in 2020 for having the longest hair in the world. The 19-year-old Patel resides in Gujarat and is often referred to as Rapunzel by her peers.