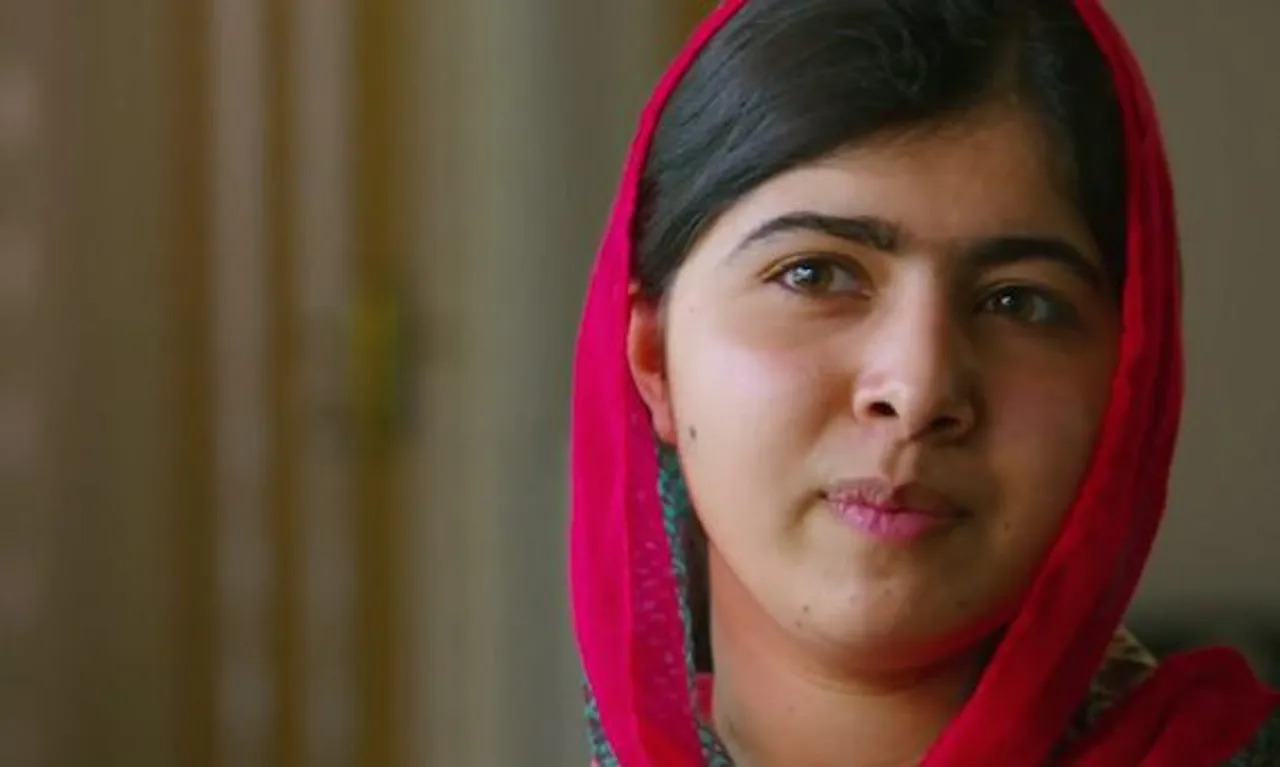 Nobel Peace Prize winner, Malala Yousafzai, has revealed her fondness for India and a desire to work with girls here. Speaking at the World Economic Forum, held from January 22-26, she was all praise for India.
The Pakistani activist said she is overwhelmed with the love and support she receives from India.
The Taliban attack survivor met a number of global leaders and CEOs at Davos. She was seeking their support for girls' education.
The co-founder of the Malala Fund is highly motivated to raise investment for girls' education across the world. As part of her 'Gulmakai Network' initiative, Malala blogs against the Taliban regime and about education champions across the world. The initiative is based on Malala's pen name.
Also Read: What Makes Malala A Most Inspirational Personality
On her first visit to Davos, Malala told PTI she was very excited see so much "snow to the level of her height" .
She pointed out issues that are very alike in India and Pakistan, explaining why we should together fight for social justice
Malala said, "The support that I have received from India has been overwhelming. I want to thank everyone in India for their love and support. I get so many letters of support from India."
She spoke about a girl who had sent her a letter saying she wanted to be Prime Minister of India. The girl wrote, "one day we both will be Prime Ministers and then we will negotiate and bring peace between the two countries".
The Pakistani activist's story is not new to the world. Malala is the youngest Nobel Peace Prize winner. At 15, she survived a Taliban attack. But instead of being scared, she was strengthened by the attack
"That touched my heart that the future generation is not only thinking about education but they, especially girls, want to be leaders as well. They want to be PMs, presidents and this gives me hope for the future," Malala said.
Stating that she wants to visit India, Malala said, "I have watched so many Indian dramas and films and I know already a lot about the country. I know Hindi as well that I learnt from Indian TV channels. We connect in many ways and there is a lot to learn from each other's culture and values."
"When we talk about the future of India and future of Pakistan, then we have to invest in our girls because they are the future. How can we make our future better and brighter when we ignore these millions of girls by not giving them education? When we educate girls, we are not just educating them individually but we are also empowering them and we are giving them opportunity to earn for themselves," she said.
Her never-ending battle earned her an honorary Canadian citizenship. Currently, she is a citizen of England and promotes education among children, especially girls. Malala is studying Politics, Philosophy and Economics at Lady Margaret Hall at Oxford.
Also Read: What Makes Malala A Most Inspirational Personality
Hailing from Swat Valley in Pakistan to holding the torch of women power worldwide, Malala's story is one of a kind. Now that it will be shown on the silver screen, we cannot wait to know more.
Read More About The Game Changer: Malala Yousafzai