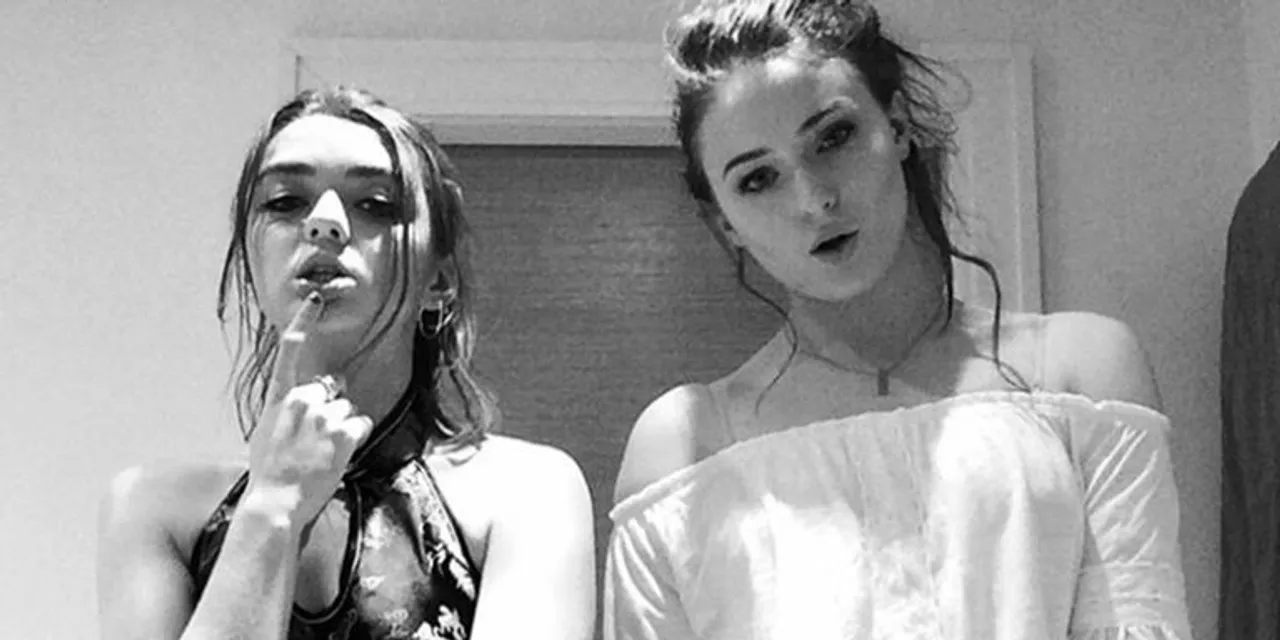 Sophie Turner and Maisie Williams played the badass Stark sisters on Game of Thrones. They both made huge bucks after the grand final season and the fortune has subsequently put both Maisie and Sophie among the richest celebrities in the UK under 30, Metro reported. According to a previous report on the Hollywood Reporter, the Game of Thrones cast of Kit Harington and Emilia Clarke made a massive salary with their names at the top on an estimated $500,000 (£388,000) per episode. Maisie and Sophie made around $150,000 (£120,000) per installment each – and that's before seasons seven and eight, according to Celebrity Net Worth.
Maisie launched her own app Daisie and her own production company, and appeared in Doctor Who and 2019 X-Men movie, The New Mutants – putting her total net worth at £4.5 million. Sophie, on the other hand, landed a lead role in X-Men: Apocalypse and Dark Phoenix. She's also the face of Wella haircare. Talking about the rich women of GoT, Lena Headey – who appeared in just 25 minutes of the final season – ended up making more than £37,000 per minute for her last few installments.
I won't lie. I am a hopeless fan of these two ladies who together, in real life, are friendship goal.
Of course, stardom doesn't come easily without any backslide. Being on a massively popular television show, Sophie Turner, who plays Sansa Stark in the show, has recently revealed in an interview on Dr. Phil's podcast that she had battled depression for several years, adding that she "used to think about suicide a lot when I was younger."
"I would just believe it. I would say, 'Yeah, I am spotty. I am fat. I am a bad actress.' I would just believe it. I would get to tighten my corset a lot. I just got very, very self-conscious," Sophie told the host.
Turner rose to fame at the age of 14 when she was cast to play one of the Stark children in the series which enjoys a cult following. Turner says that her popularity came at a price. She was often upset following negative comments about her character and it lead to decline in her mental health, reports E! News.
"I had no motivation to do anything or go out. Even with my best friends, I wouldn't want to see them, I wouldn't want to go out and eat with them. I just would cry and cry and cry over just getting changed and putting on clothes and be like, 'I can't do this. I can't go outside. I have nothing that I want to do.'" the actress added talking about her struggle with depression.
READ: Why Are We Surprised That Arya Stark Stole The Show From Jon Snow?
Turner further revealed, "It's weird. I say I wasn't very depressed when I was younger, but I used to think about suicide a lot when I was younger. I don't know why though," adding, "Maybe it's just a weird fascination I used to have, but yeah, I used to think about it. I don't think I ever would have gone through with it. I don't know."
While talking in a podcast "Happy Place", hosted by Fearne Cotton, Maisie Williams (aka Arya Stark), too, had said, "I still lie in bed at, like, 11 o'clock at night telling myself all the things I hate about myself." She opened up about how the show reflected on her career and her mental health. She said she struggled with mental issues.
Maisie said, "Honestly, I want a normal life…I don't want any of this crazy, crazy world because it's not worth it."
"Last year, in my own personal life, I just went through a lot of real revelations where I was like I'm not very happy doing this and pretending everything was fine. That wasn't a public thing. But after going through that, now I've sort of tried to be a lot more genuine. It just becomes a lot more relaxing after that I think," she added.
READ: Bernadette Caulfield – The Unsung Woman Behind 'Game of Thrones'
"You just drop it all and that's when you can really have fun," she remarked.
"I think there was a period where I was very sad, and then I came out of that, and now it's just really terrifying that you're ever going to slip back into it. That's still something that I'm really working on, because I think that's really hard. It's really hard to feel sad and not feel completely defeated by it."
Further claiming that said she is far from perfect, she said: "I still lay in bed, like at 11 p.m., telling myself all the things I hate about myself. There's still a journey, I think. But at least dropping the act and just being who you truly are, that's definitely a first step. Not trying to be who you want me to be right now in this moment."
"I think that's definitely a first step," she told Fearne. "Not trying to be who you want me to be right now in this moment…"
READ: Rhapsodical Payback Ft Daenerys Targaryen, The Mother Of Dragons
Feature Image Credit: Instagram